STYLE MAKEOVER
Never worry about what to wear ever again as this package combines all the elements of the Wardrobe Refresh and a Wardrobe Update to create the ultimate wardrobe, giving you the confidence and knowledge to look and feel great every day. It also includes Wardrobe Integration for a complete understanding of how to match items and your very own Look Book with all the looks we have created for you.
You will gain a clear understanding of your own style and goals while discovering new ways to wear your current wardrobe. I will teach you how to properly manage and maintain your wardrobe and take you for a one-of-a-kind shopping experience and show you how to integrate your new pieces to build you a stunning collection of outfits for almost any occasion.
CONSULTATION (1 HOUR)
Getting to know you and how we can work together to realise your goals.
I will help you understand your shopping habits and clothing needs.
You will learn what colours and styles best suit you.

WARDROBE EDIT (3 HOURS)
We will explore new ways to look at your wardrobe.
Discard clothes that don't align with your goals.
You will learn to maintain and manage your wardrobe.
Using your own clothes we will create various looks that will save you time, money and hassle.
Learn how to create looks to suit your lifestyle, budget and goals.
Have your wardrobe organised in a more stylish and practical way.

SHOPPING EXPERIENCE (3 HOURS OR 5 HOURS)
All garments and outfits put aside in the change rooms for you before you even arrive!
An experienced tailored to your individual needs.
Enjoy shopping with a qualified stylist.
Learn how to shop faster and smarter with confidence.
Save time and money with insider knowledge.
Find out how to match pieces and create new looks.
Discover new style options and find out what works for you.

WARDROBE INTEGRATION (2 HOURS)
Gain a comprehensive understanding of your individual style.
You will be shown how to combine clothing and accessories.
Learn how to style your new purchases with your current wardrobe pieces
Enjoy absolute confidence in how you present yourself.

*Please note: 'Before and After' images are not required in any package and Josephine respects all clients privacy. The clients in these images have given Josephine Eve Pty Ltd permission to use these images as examples of her work and for marketing purposes.
STYLE GUIDE/LOOK BOOK (20 OUTFITS INCLUDED)
Your very own style bible to keep!
Never forget any of your stunning looks.
Create new ideas with inspiration from your Look Book.
A keepsake of your personal styling experience.
20 Outfits included, $7 per additional outfit.

 BONUS INCLUSIONS-
A mini colour palette swatch based on your hair, eye and skin colour
Your (7 page) Body Shape PDF which includes info and images on what tops, jackets, bottoms, dresses and accessories flatter your shape the most

A 'Post

Wardrobe

 Edit' PDF which includes tailoring, donating and selling recommendations.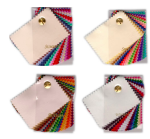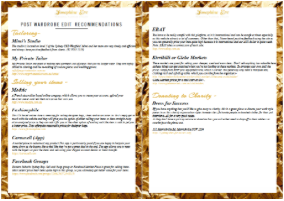 3 HOUR SHOP VALUE= $1320
5 HOUR SHOP VALUE= $1600