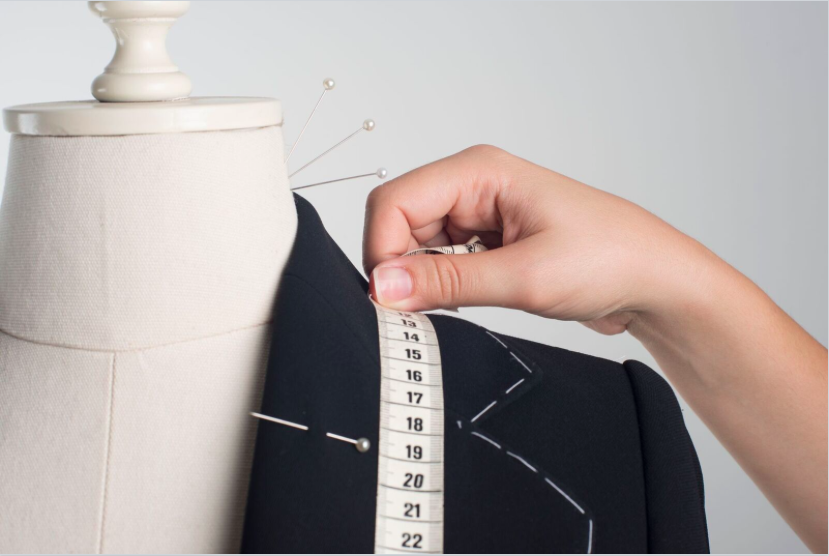 Last week on the blog, I told you about my style makeover of Dylan – a mortgage broker and business owner who was in need of a fresh new image. As part of the style makeover, I conducted a wardrobe clean up and discovered a number of items weren't ready to be recycled just yet…
With a quick trip to the tailor, we managed to extend the wear life of his suits and a quite a few other pieces that were ill fitting and bordering on being out of style.
Now, as we approach the end of the first month of spring, if you haven't already embarked on a spring clean of your house (and wardrobe), now may be the time to do so!
Going through your closet a few times a year is important to prevent the dreaded overwhelm that comes with years' worth of clothes overfilling your wardrobe. In my wardrobe refresh you will learn how to assess what is worth keeping and what is ready for the charity bin.
But for those 'in between' pieces – the items that aren't great but have potential, there's another solution.
The tailor.
Tailoring is ideal for extending the life of your clothes, saving you money in the long run. Perhaps you have that amazing piece that is high quality and has served you so well that you can't bear to throw it out … but the cut is just a little out of fashion?
You can turn a straight leg into a slim leg, or a long blazer into a cropped one with the help of a skilled seamstress or tailor, and this is exactly what Tamara Eason, tailor at My Private Tailor does best.
I sat down with Tamara recently to get her insider tips on tailoring to share with you, so you can discover for yourself the benefits of considering a tailor before you head for the bin…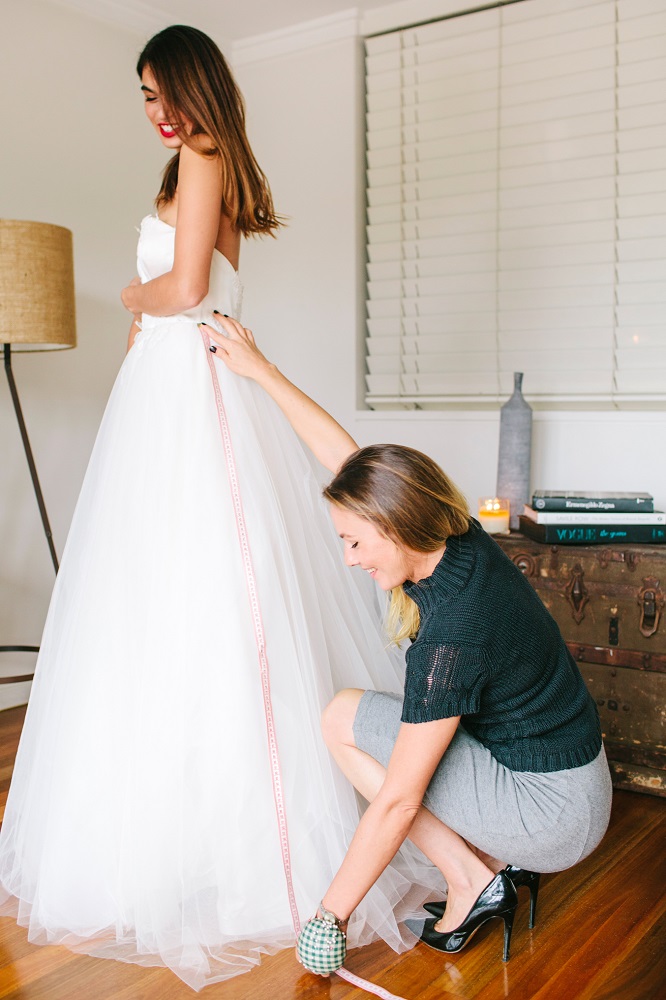 Tell me about your business?
My Private Tailor is Australia's first premium tailoring service that brings expert fit consultation and outstanding tailoring in the comfort and convenience of our clients' homes. Our tailors provide undivided attention, excellent fashion and fit advice, as we work with our clients to shape and restyle new or existing garments to perfection.
We offer a personalised consult in the privacy of our clients' home, hotel or workplace and deliver the altered garments back to their door. We also offer private fitting appointments in our Pyrmont studio.
 What clothing item are you most often asked to alter?
The most common alterations in a wardrobe would be shortening/lengthening pants/jeans to suit people's heights. This is also common on the length of dresses and skirts. However these alterations would be the starting point in making a client's clothes fit their body shape correctly.
 How do you approach women's wardrobes?
I approach any wardrobe be it a man's or a woman's by understanding what the client wants to achieve, and ensuring that most of all they are comfortable in what they are wearing. It is so important that you are comfortable and confident in what you wear as this will show the moment you enter a room!
I have found on numerous occasions that by altering garments ever so slightly to suit my clients shape and form, it has a dramatic impact on how the garment looks and in turn dramatically changes the way my client feels in the garment – they radiate a new sense of comfort and confidence.
A mistake I hear of women making all the time is purchasing a new item that sits in their wardrobe with the tags still on, as they feel that for some reason the garment doesn't sit right. I'm sure there are many of your readers that have a new garment in their wardrobe that they still have not worn yet, months after purchasing? Usually it is the simplest alterations can change this, such as:
Lifting the shoulders or straps so that the garment is sitting correctly on the body
Shortening the length of a jacket, skirt, dress or top. This can make an extraordinary difference on how a garment looks and how a person's body looks!
Tapering the sleeves on a jacket. This is my favorite trick which is all too commonly overlooked, and which leads to abandoning a perfectly good jacket! If a person's jacket arms are too wide for their arms, tapering the sleeves down so they are slimmer will make all the difference in flattering their body.
Shortening the length of the sleeves to the correct length also has the same impact as tapering them!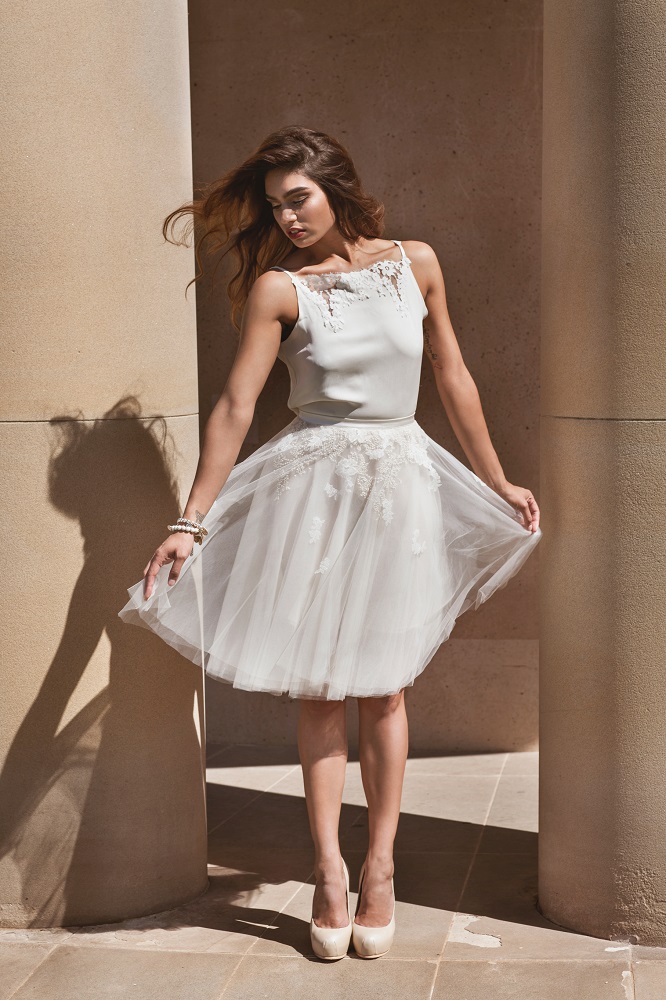 What is the most exciting or unusual project you've worked on?
Recreating a wedding dress into a two-piece crop top and skirt set! I had to dye the dress, chop it in half and turn the front V shape to the back to create a backless V top and tailored high waisted skirt.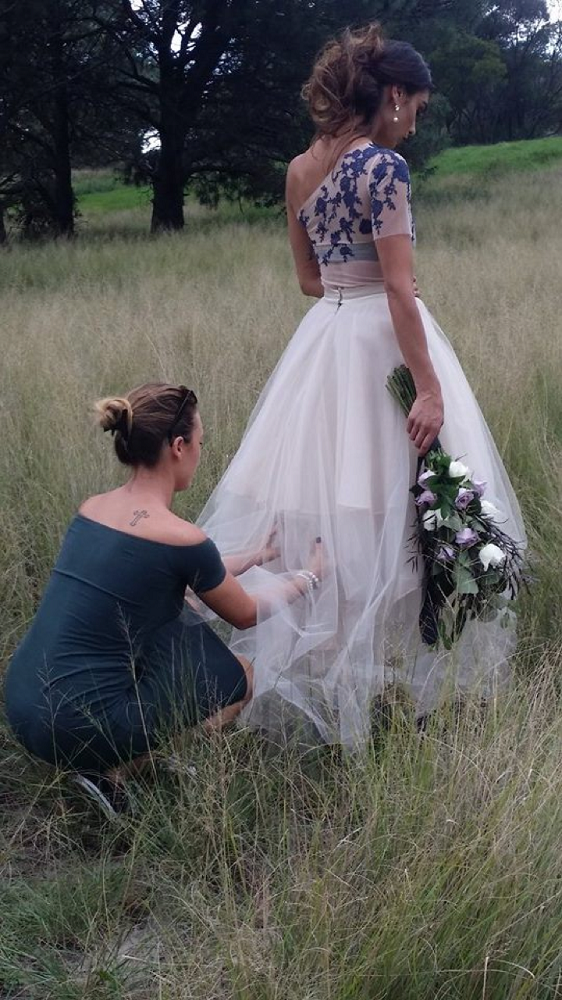 What are your top tips for DIY for the wardrobe?
 I would never recommend DIY alterations and tailoring -leave this to the professionals as once something is altered incorrectly chances are it may not be revived unfortunately. However, if you are looking to update your wardrobe at a minimal cost my tips are the following:
Buy investment pieces that are great quality and will last you for hopefully a lifetime. These pieces are not seasonal fashion trends but items that are staples and will outlive the seasons and the years. Eg. A great leather jacket, the perfect little black dress, a good winter overcoat/trench, a nice blazer that can take you from winter through to summer.
Tailoring and alterations are the key to making any item in your wardrobe look great – not just OK! Tailoring garments to your body will revamp your wardrobe and style immediately. Ever heard the phrase "wear the clothes, don't let the clothes wear you"? This is usually when the garments are not the right style for you or just do not fit correctly.
Re-style existing pieces to save a pre-loved item or a garment that has sentimental value to you. I've done numerous restyles and 'up-cycles' on various garments. Being able to up-cycle an old cherished piece and turn it into something completely different is probably the most exciting part of my job!
When did you first discover your passion for revitalizing unused clothes?
 About seven years ago whilst managing one of our stores in the city I collaborated with a stylist that had a client wanting to save a very sentimental over coat. This over coat was very bold in colour and pattern and was far too much to be worn nowadays on its own.
We recreated the coat and turned it into a statement piece – a bold cape – by removing the sleeves and reshaping the shoulders and collar. Our client was extremely happy that she could now wear such a valuable piece with various items in her wardrobe.