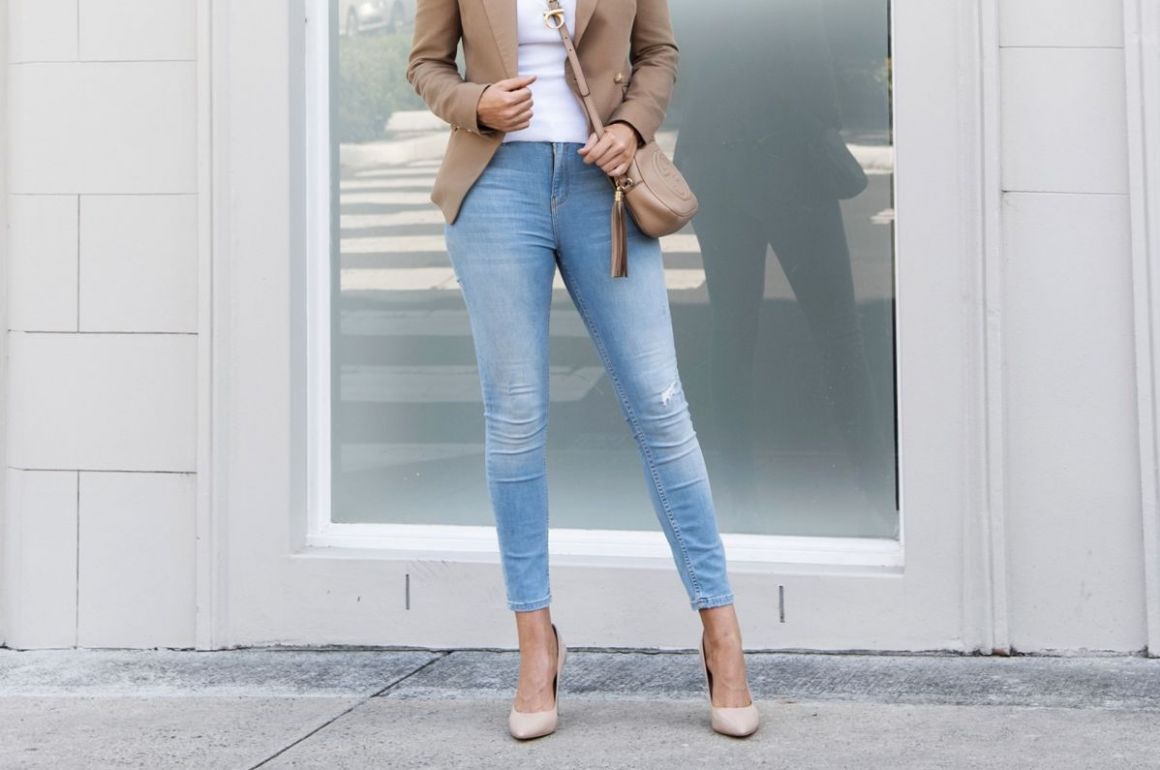 This week we're helping you to find the perfect pair of jeans for you, taking the pain out of trying on dozens of different styles, in even more labels, in a whole lot of different sizes! See, we get it. We know it can be confusing and sometimes disappointing stuff and that's why we figure the time has come to impart some handy hints you can utilise when next shopping for denim.
KNOW YOUR "VERTICAL PROPORTIONS"
It's all about creating a shape that is balanced through fashion that tricks the eye. Knowing what elements you should be looking for in jeans, such as cut, style and detailing, will mean the next time you go shopping for denim, you'll walk away with a pair of jeans that suits your body and highlights your shape's assets. Here are a few pointers to get you started:
Hourglass and pear
---
Ladies with fuller bottoms look best in straight or flared-leg styles, and make sure the back pockets are large (but not bulky) – small pockets have the effect of making any behind look bigger than it is.
Petite
---
Avoid cropped or rolled up styles as they tend to cut you off at the legs making you look shorter than you are. Full length jeans will add height to your figure and elongate your legs. Skinny styles are great, whereas wide legs will be too voluminous for your frame
Column and inverted triangle
---
Skinny jeans are perfect for ladies whose figures are straight up and down, as the figure-hugging style that tapers in at the ankles will create the illusion of feminine curves. Lower waistlines are great for tall women, and back pocket detailing is perfect for adding volume to a flatter behind.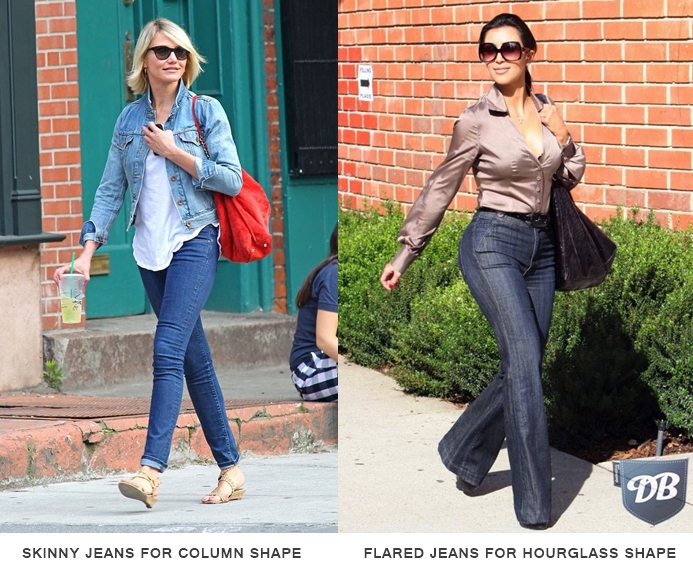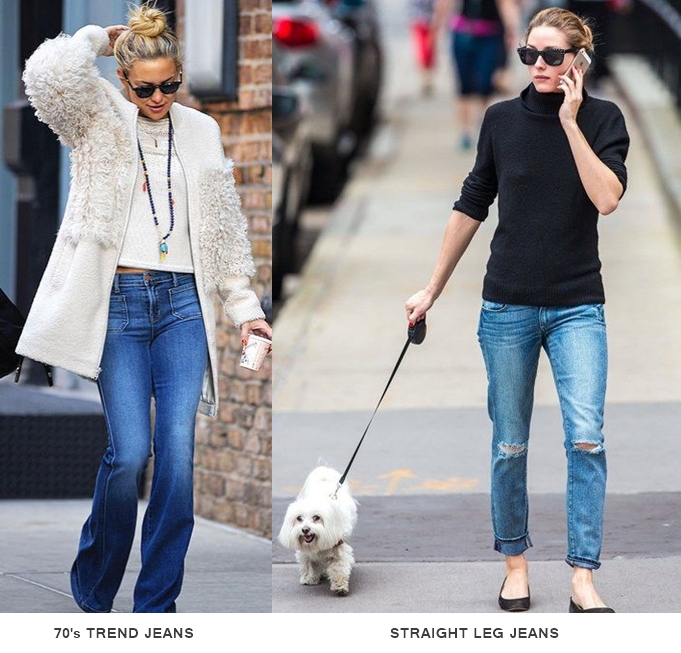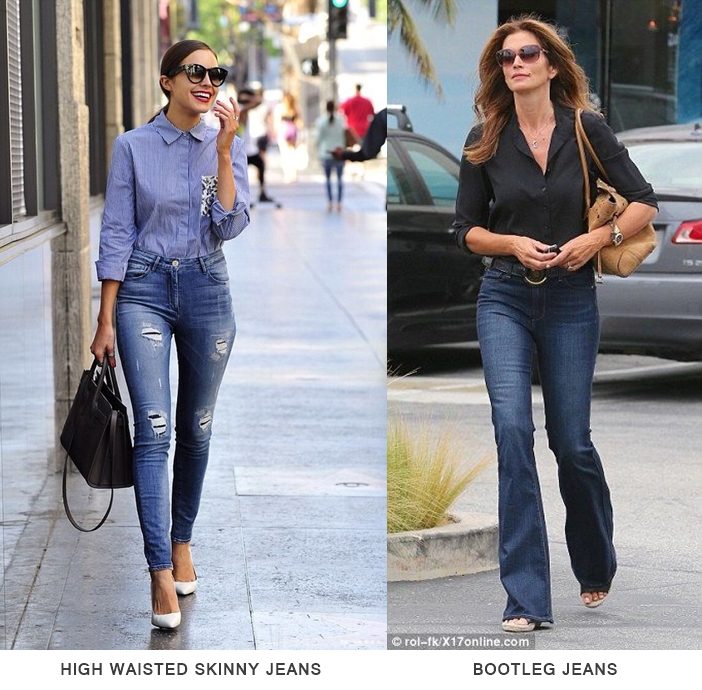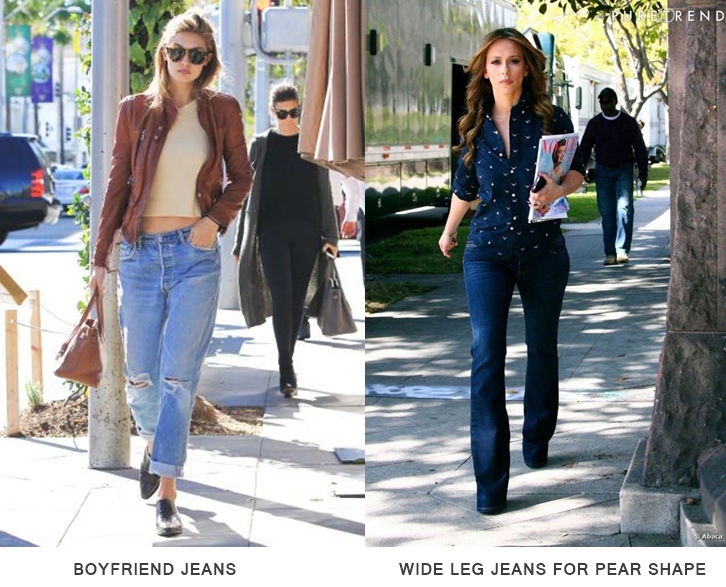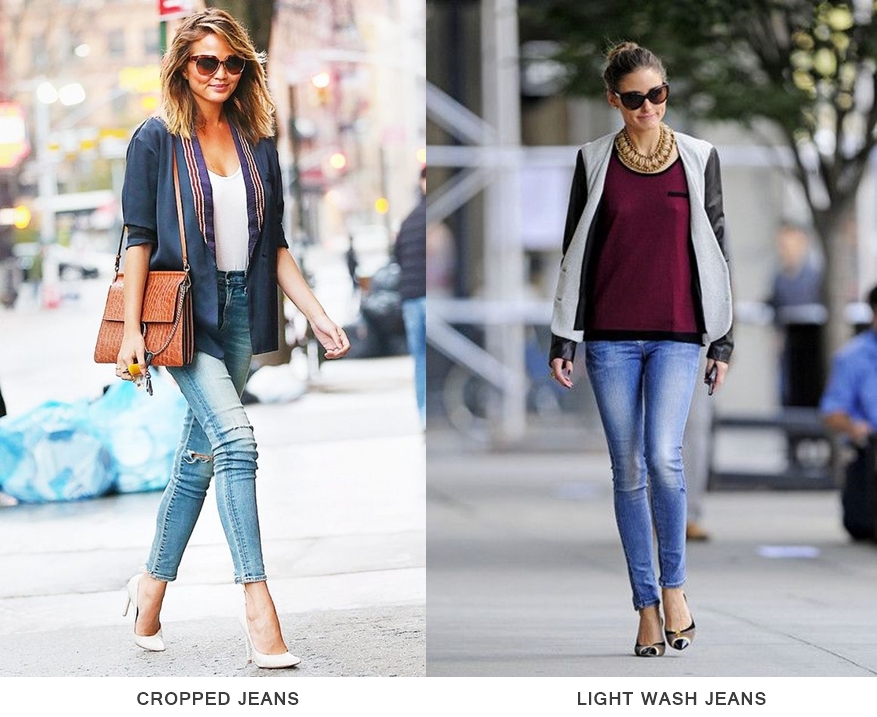 PICK THE RIGHT WASH
---
The colour and wash denim you choose also has a dramatic effect on how you look in a pair of jeans. Dark denim will have a minimising or "shrinking" effect while light denim works a charm for highlighting (ladies with gorgeous booties, this means you!).
DON'T FORGET THE FABRIC
---
Fabric can make or break your denim look. The most comfortable styles tend to be those with a cotton/elastane mix, as they add stretch and softness to the denim and tend to hug your body. For boyfriend jeans and 70s styles, though, you'll want to choose stiffer denim that will hold its shape and structure.
DABBLE IN DENIM TRENDS
---
If you don't buy into trends very often, consider dabbling in the trend rather than investing in it (ie. spending less on it). Distressed jeans could be an alternative to the heavily ripped styles, and you could opt for a classic bootleg style if you're not sure about going for the trendy 70s flared look. Just remember, stick to the styles that you know flatter your figure and balance out your proportions, regardless of the trends doing the rounds this season.
CHECK THE WAISTBAND!
---
We've all been there. You buy a pair of jeans that fit nice and snug in the fitting room, only to wear them twice and they've suddenly grown two sizes. Denim tends to stretch, and if you want best value for money we recommend you try this old trick: If you can fit two fingers inside the waistband and there is a bit of room there, you may need the size down. The waistband should be quite firm when you buy your jeans, but still comfortable. This will allow for a little bit of stretching in the denim after a few wears, leaving you with the perfect flush fit.
SEEK ADVICE FROM A STYLIST
---
If you really want to know what to look for the next time you go shopping for jeans, having a consultation with a stylist will ensure you find the best style for you. Contact Josephine Eve here to find out more about her services and packages!