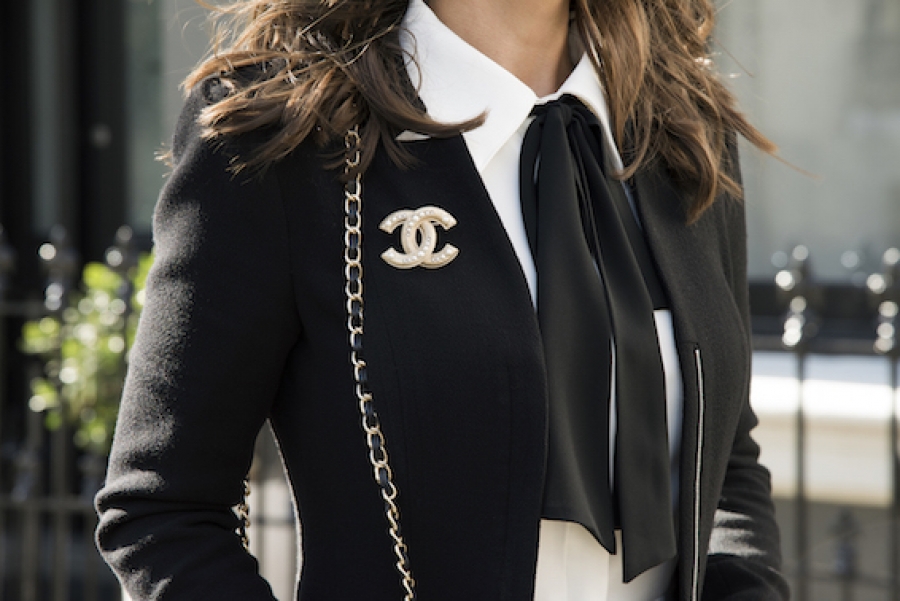 This week we celebrate one of my personal all time favourite designers and inspiring business woman, Coco Chanel.
I often meet a lot of women who are inspired by the classic Chanel look for its stylish sophistication and elegance. However, to actually have a wardrobe full of Chanel pieces, is but a dream for the everyday fashionista! So I have decided to show you how to get the classic Chanel look without breaking the budget.
"To achieve great things, we must first dream"
---
1. Wear classic colours.
---
I find the simplest and easiest way to nail the classic Chanel look is opting for the clean sophistication of black and white – you can't go wrong!
Beige and navy also work well for those women who want a little extra variety or who don't suit black or white.
If you are a little adventurous then feel free to add a pop of colour like gold, silver, red, maroon, baby pink, pastel yellow and blue.
"The best colour in the whole world is the one that looks good on you."
In the images below I am wearing the uber classic and chic playsuit by Lioness. One of my favourite online shopping websites. I have recently made a few purchases over the past couple of months as I can't resist their luxe for less and affordable pieces.
I have also invested in this amazing Willow wool crepe jacket ($390- Sold out) that I wear with almost everything except my PJ's 🙂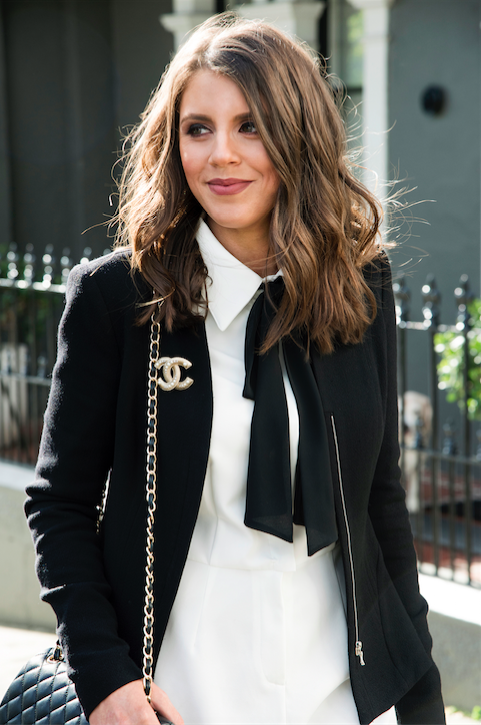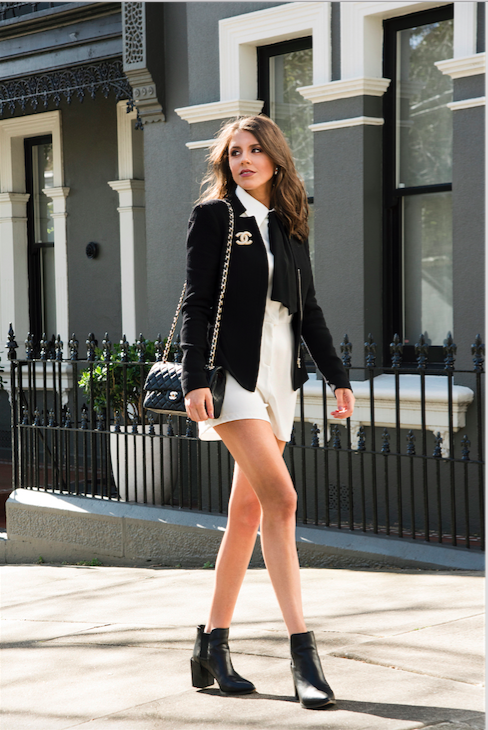 Above wearing- Lioness Playsuit, Willow Jacket, Chanel Brooch & handbag and Windsor Smith Booties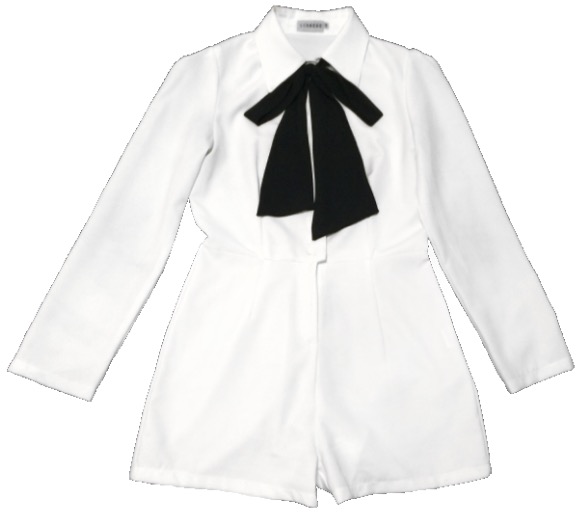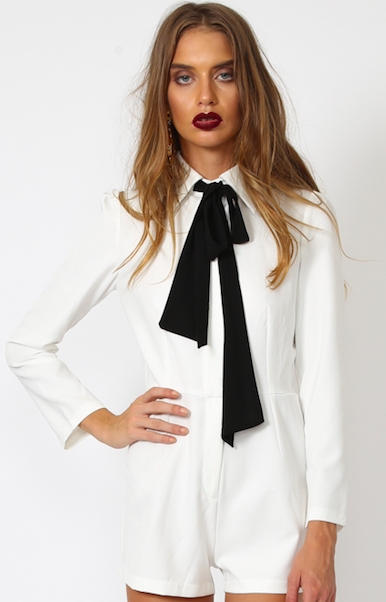 Lioness- All Roads Lead to Rome Romper/Playsuit- $69!
---
2. The Tweed Jacket.
---
Chanel is famously known for its use of tweed, wool crepe and woven fabrics that can be documented throughout many past collections. I just love these fabrics and the beautiful way the textural design feels when worn.
The 'Classic Chanel Jacket' averages at around the $5000+ mark.
If you can afford this oh so luxe piece then it's a wonderful investment, great staple piece that will last you for years to come.
"Fashion is architecture, it is a matter of proportions."
If you're on a budget, (like most of us) then there are some amazing cheaper options for you to choose from.
Here are some pieces that won't be breaking the bank or maxing out that credit card of yours…
---
3. Add some pearls, gold chains or a brooch.
---
Trying for the Chanel look without adding pearls and embellishments is like leaving the house without your phone. It's a necessity!
Whether you keep it simple and just wear some nice pearl studs or layer up a number of accessories, these additions will tie in your look and add that final touch of perfection.
"A girl should be two things: Classy and Fabulous"
---
4. Espadrilles, Ballet Flats, Brogues and Pointed Pumps.
---
We all love wearing comfy shoes, right? So what's comfier than wearing ballet flats and espadrilles?
If you're aiming to get a bit of height and length in your legs, then I would definately recommend sporting a pointed black patent leather pump. If you're not really into these shoe styles then go for a lace up black/beige brogue or a block heel bootie.
"Luxury must be comfortable, otherwise it is not luxury"
---
5. A Quilted Handbag.
---
Most women would only dream of having the Chanel classic flap handbag in their collection and its timeless beauty and elegance will never date. A handbag is one of my favourite statement pieces and when chosen well, is the perfect finishing touch that will make your entire look a complete success!
Classic Chanel Handbags starts from around $4500+ which is perfect if you are looking for a long lasting investment bag, but for the most part it's not affordable for most women.
Quilted leather can be seen throughout a variety of different labels and styles. Be careful with the choice of leather handbag you buy as some bags won't last long, will break easy or get scuffed.
Here are some of my personal favourites-
"There are a lot of duchesses, but there can only be one Coco Chanel"
Before you go lovely, why not get your hands on my FREE DOWNLOADABLE pdf, straight to your inbox!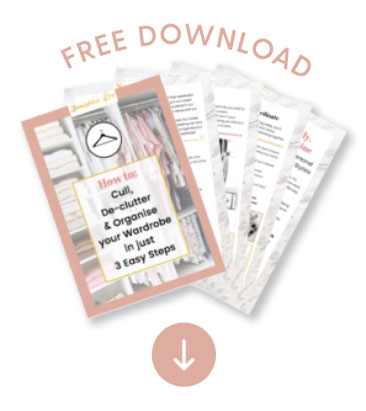 Download your FREE 'How to Cull, De-Clutter and Organise Your Wardrobe in 3 Easy Steps' PDF straight to your inbox!
So that you can feel more in control of your wardrobe than you ever have!
Enter your details below & get organising now.