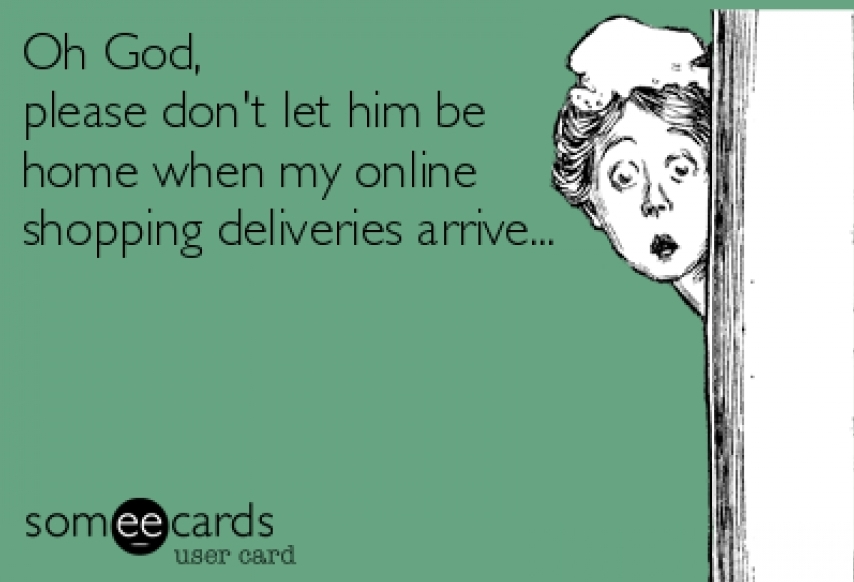 Online shopping. It's one of those things that seems to have appeared out of nowhere in the past decade and now, it's a normal part of life. Nearly all of us do some sort of online shopping on a regular basis, whether it's ordering a book from Amazon or doing our grocery shopping, but when it comes to shopping for fashion, it's not quite so simple, and there are a few tricks of the trade that everybody should know. We see so many clients' wardrobes full of unworn online purchases because the items they selected didn't fit, or just didn't suit them once they tried them on at home. We promise you, though, once you get into the swing of it and utilise our top tips, the postman (with his endless stream of parcels addressed to you), will soon become your favourite person!
Tip #1: A size 10 in one label can be the same as a size 12 in another…
---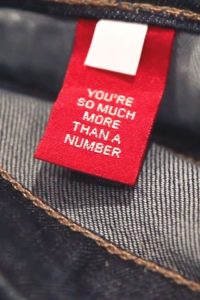 As if you weren't confused enough already! Australian brands are notorious for "vanity sizing". This is when a brand gives its garments sizing that is in fact smaller than its true size (a size 10 skirt with a size 8 label, for example). This tends to boost the shopper's confidence and encourages them to buy more and so makes a fantastic sales strategy. Unfortunately, though, this sizing system isn't across the board, so while you might be a 10 in one label, you could actually be a 12 in another (whichever is your true size is irrelevant)! This makes shopping without trying things on problematic, and so a good way to start online shopping is by going to the online stores of the physical retailers you tend to shop at regularly. That way, you will already know the fit and the sizing of that brand and will be less likely to need to send something back for an alternate size.
Tip #2: Check the Fabric
---
Many online retailers provide measurements for each of their sizes so you can clarify what size you are, but if not, a good rule of thumb is to check the fabric and cut of the garment. For example, if it's a 100% silk dress, you can expect there to be no stretch whatsoever in the fabric so it pays to get the larger of two sizes. If it's jersey fabric with a lot of stretch, you can probably go down a size. Similarly with cuts, if you are a triangle/pear shape and know that you are smaller up top than on the bottom, a dress in the size that fits your largest area (bum and hips) would be the safer bet rather than the size that fits your smaller upper body. After all, you can always take in the dress (or wear a padded bra!) if it's too big.
Tip #3: Read the Fine Print
---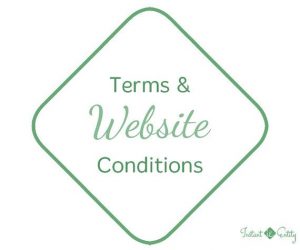 When shopping online it's important to read the terms and conditions of the retailer and especially their refund and exchange policy. In fact, we don't recommend shopping at all at online retailers that don't offer exchanges and returns unless you are very familiar with the sizing of the brand. Shopping at a retailer online for the first time is hit and miss, and the last thing you want is to be stuck with a garment that doesn't fit, or that looks completely different on you from how it looked online. Most Australian retailers offer free postage for purchases over a certain amount, as well as free returns and exchanges. Keep in mind, too, that if you do have to exchange or refund something, it will require a trip to the post office, which can be a pain to fit into busy schedules.
Tip #4: Do Your Research
---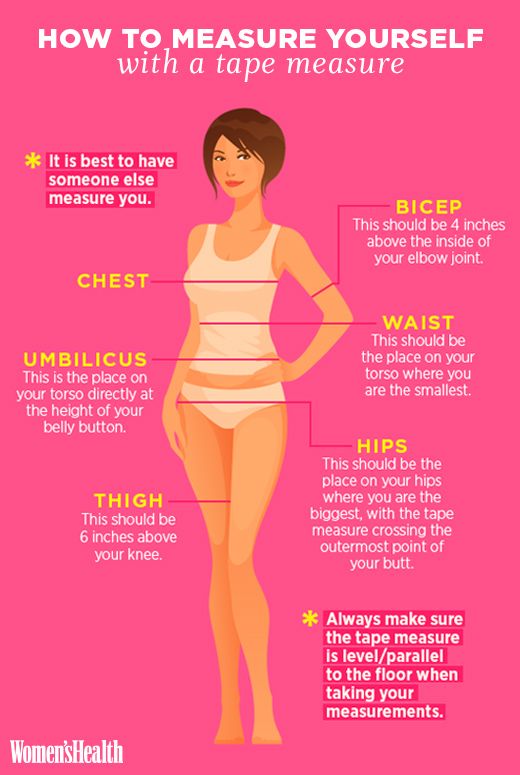 If you know exactly which item you want to buy, do your research online first before making any impulse purchases. Have a hunt around to see if any other online retailers are selling the same product for a better price, or if they offer faster or free delivery.
Tip #5: Know What Suits You
---
With as many new trends popping up as disappearing every season, it can be a challenge to stay ahead of the curve when it comes to fashion. So, here's a tip: don't try a trend for the first time via an online purchase. Save your online shopping experience for buying those items that you know suit your shape, your colouring and your lifestyle. Trends are amazing and keep fashion ever-changing and exciting, but some trends are just not worth buying into – literally, and certainly not online when your only example of the garment working is on a model. Don't know what suits you? Contact Josephine Eve for a 1-hour consultation. We will determine what your shape and colouring is so you can shop with greater confidence online.
Tip #6: Download an Ad Blocker
---
Time is precious. There's nothing worse than trying to select items for your online shopping cart and having ads crowd your screen and your focus! Download an Ad Blocker plugin for your web browser to ensure that your online shopping experience is simple, streamlined and stress-free. Better yet, you won't be tempted to spend any more than you were planning by getting lured in by the ads!
Tip #7: Book an Online Shopping Consultation with Josephine Eve
---
Josephine Eve offers consultations specifically designed for people wanting to learn how to shop online more effectively. You can expect a guideline on what websites to shop at, as well as items to look for, tailored to each individual. Contact us here!