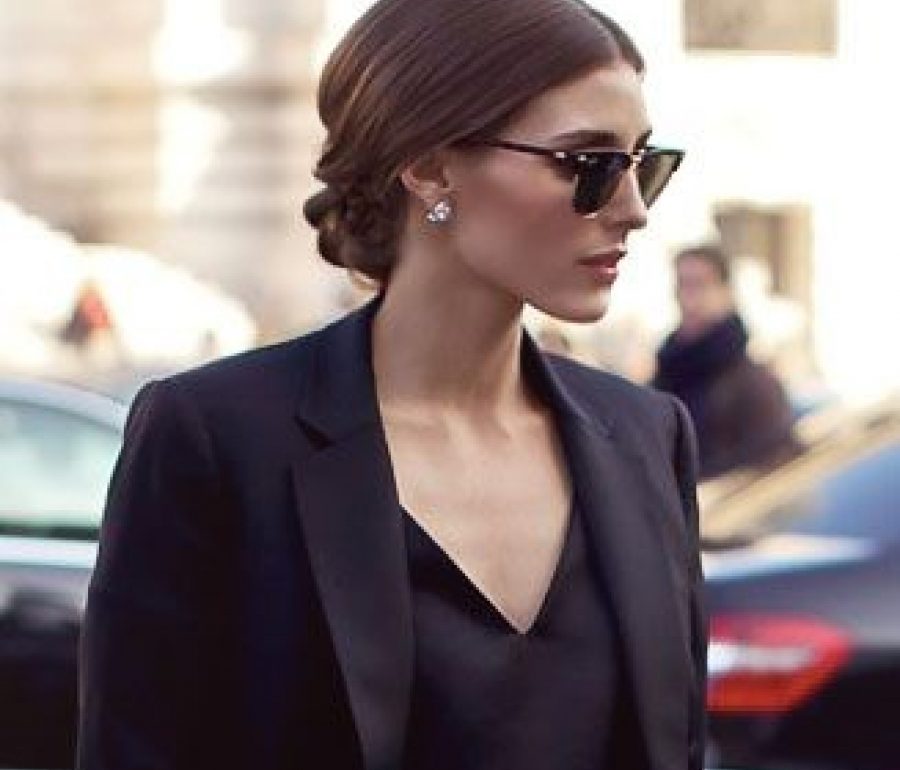 [su_frame]

[/su_frame]Ah, the blazer. It's not a new addition to the rag trade, but all these years later it still hasn't lost its appeal and each season it edges closer to becoming a timeless, wardrobe classic. But who are we kidding, we were convinced years ago! This blog is to show you just a few of the wonderful ways that we love to wear our blazers, and which you can too. The blazer is more versatile than people realise, and this is why, time and time again, we convince our clients to invest in a few of these jackets that will work with just about anything in their wardrobe. As for the below, each outfit is completely oozing with style, so let's get to it.The blazer: 5 ways.
1: THE BLAZER WITH JEANS AND HEELS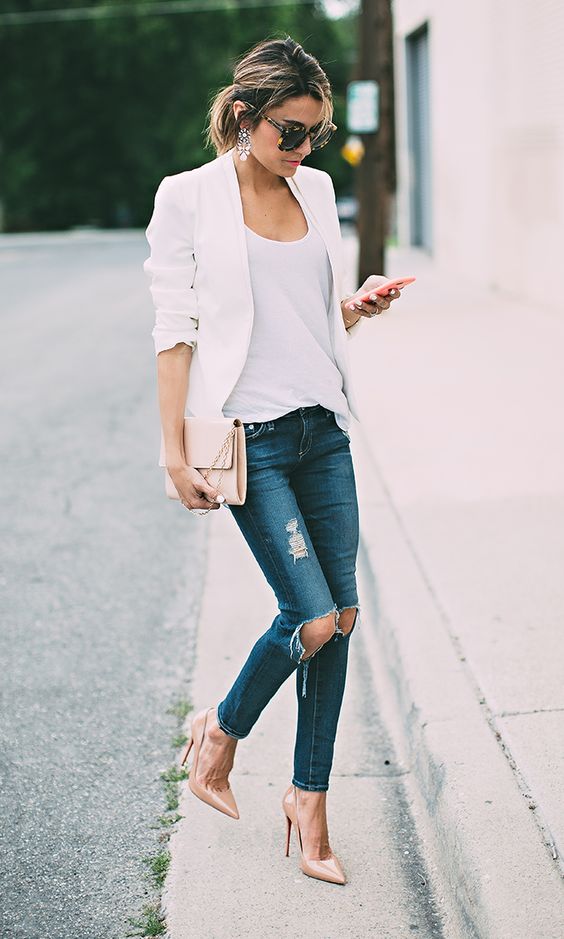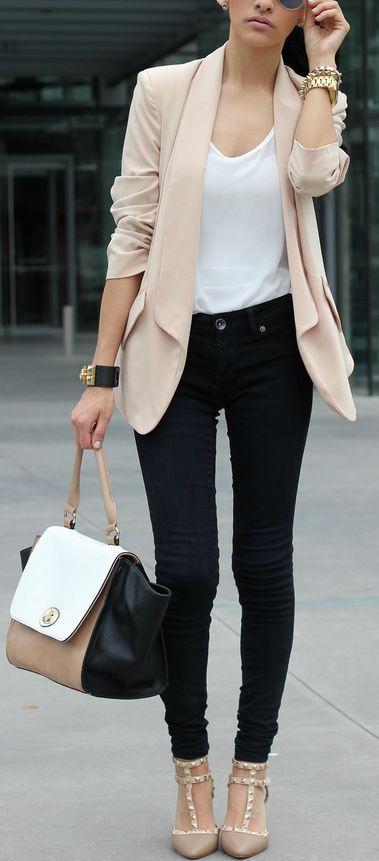 Jeans, heels, a tee and your blazer – any blazer. This is a no-brainer. It's a combination that doesn't date, and it always manages to look cool, sexy and smart all at once. Enough said.
2: THE BLAZER WITH SNEAKERS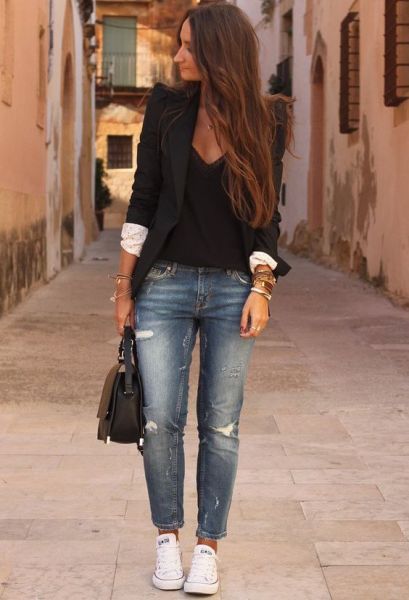 Wear your blazer over a shirt or top, rolled up to elbow length for an understated and effortlessly cool look.
Teaming your rolled-up blazer with sneakers and either jeans or relaxed pants creates a look that is on-trend while being relaxed and extremely comfortable.
3: THE BLAZER ALL 'WORKED' UP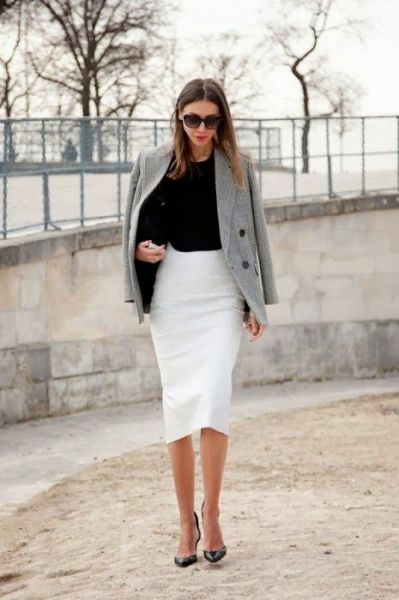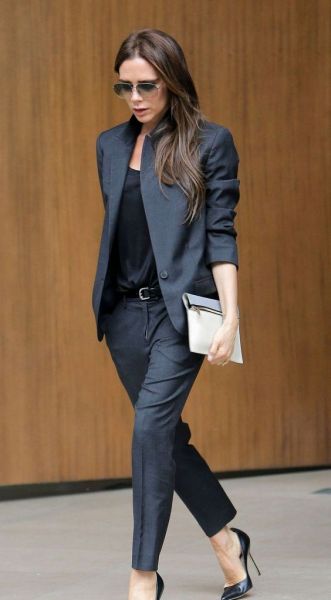 The beauty of this look lies in its versatility. Sure, it can be worn to work, but it can also be worn out when you want to make an impressive, incredibly elegant statement.
You can choose to go for a full corporate look, or tone it down by minimising the amount of black in the outfit and adding some more feminine touches like statement jewellery or a a printed bag.
Wear your hair out to tone down the corporate look, and to amp up the street style factor.
4: THE RUGGED UP AND LAYERED BLAZER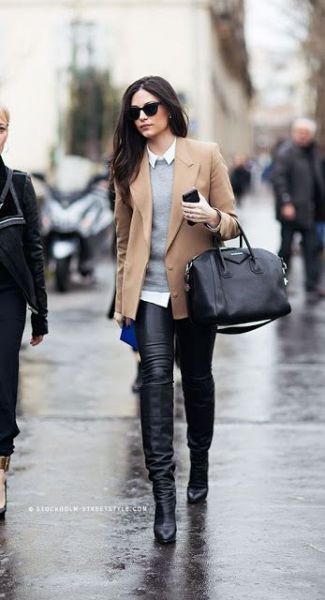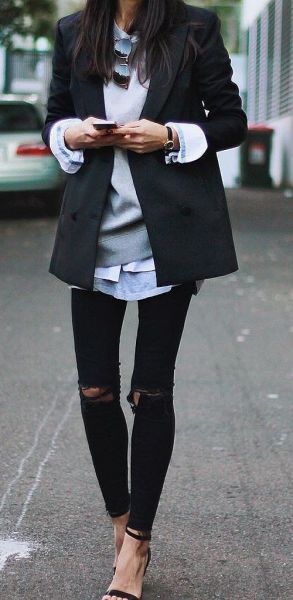 This is one of the most stylish ways you can wear a blazer, in our humble opinion. Wear it buttoned up over a shirt to cinch in that waist (tie is optional!) and add leather for instant sexiness.
As another option, layer your blazer over a knit and collared shirt during the wooly months. Layers worn in this way always seem to look super stylish (and will keep you warm!).
5. THE BLAZER WORN OVER A FEMININE DRESS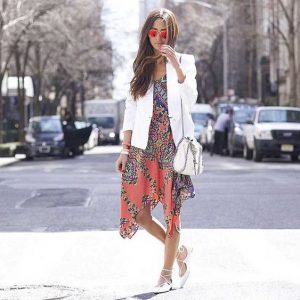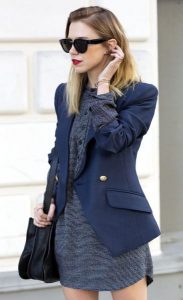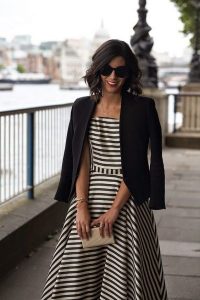 Something a lot of women forget, is that because blazers are structured (at the very least, through the shoulders),  they can be used to create shape in an outfit. Either wear a semi-structured blazer over the top of a loose dress simply to break it up and add proportion like in the first image, or;
Wear your blazer over a shapeless, short dress to create volume and a certain X factor through layering. Blazers that have strong shoulders and buttons thorugh the waist are great for creating a cinched-in waistline, and for creating a a more formal look.
Lastly, do the thing that all those gorgeous magazine girls do: drape your blazer over your shoulders. This look is a touch of old-school glamour, and it will instantly inject a sense of elegance and sophistication to your outfit. Wear over a feminine dress for an extra lady-like look.