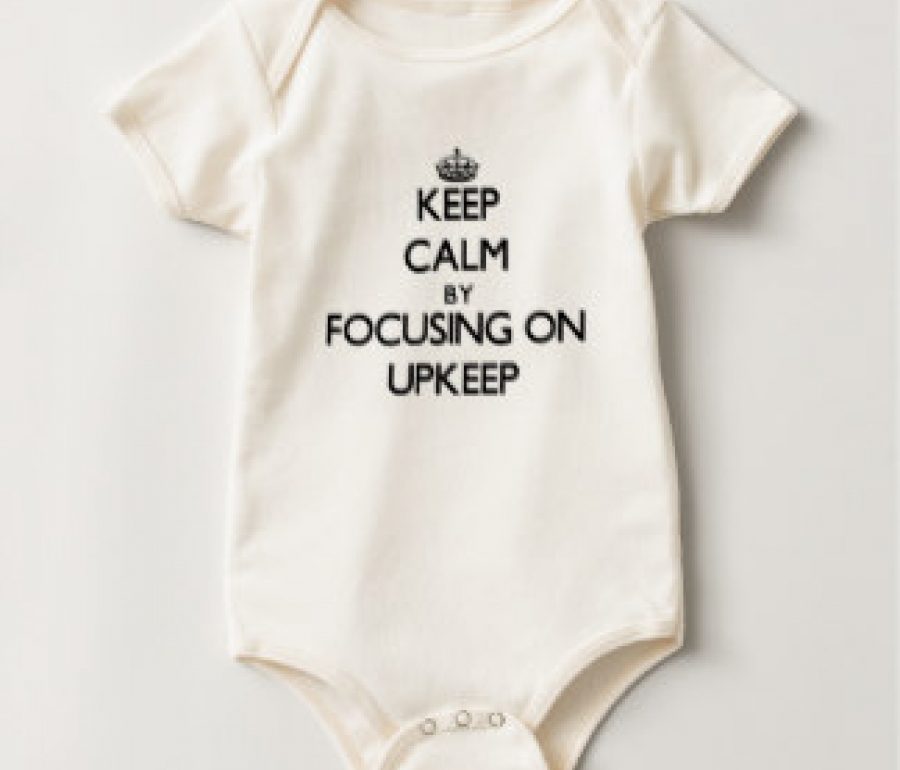 Wardrobe and clothing upkeep may not be the most glamorous topic, but it sure is essential for ensuring your favourite garments wardrobe items remain in good condition so that you can continue to wear them for seasons to come. In our styling sessions over the years many of our clients have asked us to impart some insider tips on how to remove stains, store garments and organise their wardrobes, as well as the best way to wash items to ensure they dont' shrink. Want to know what they are? Read on…
---
Tip #1: Organise your shoes
---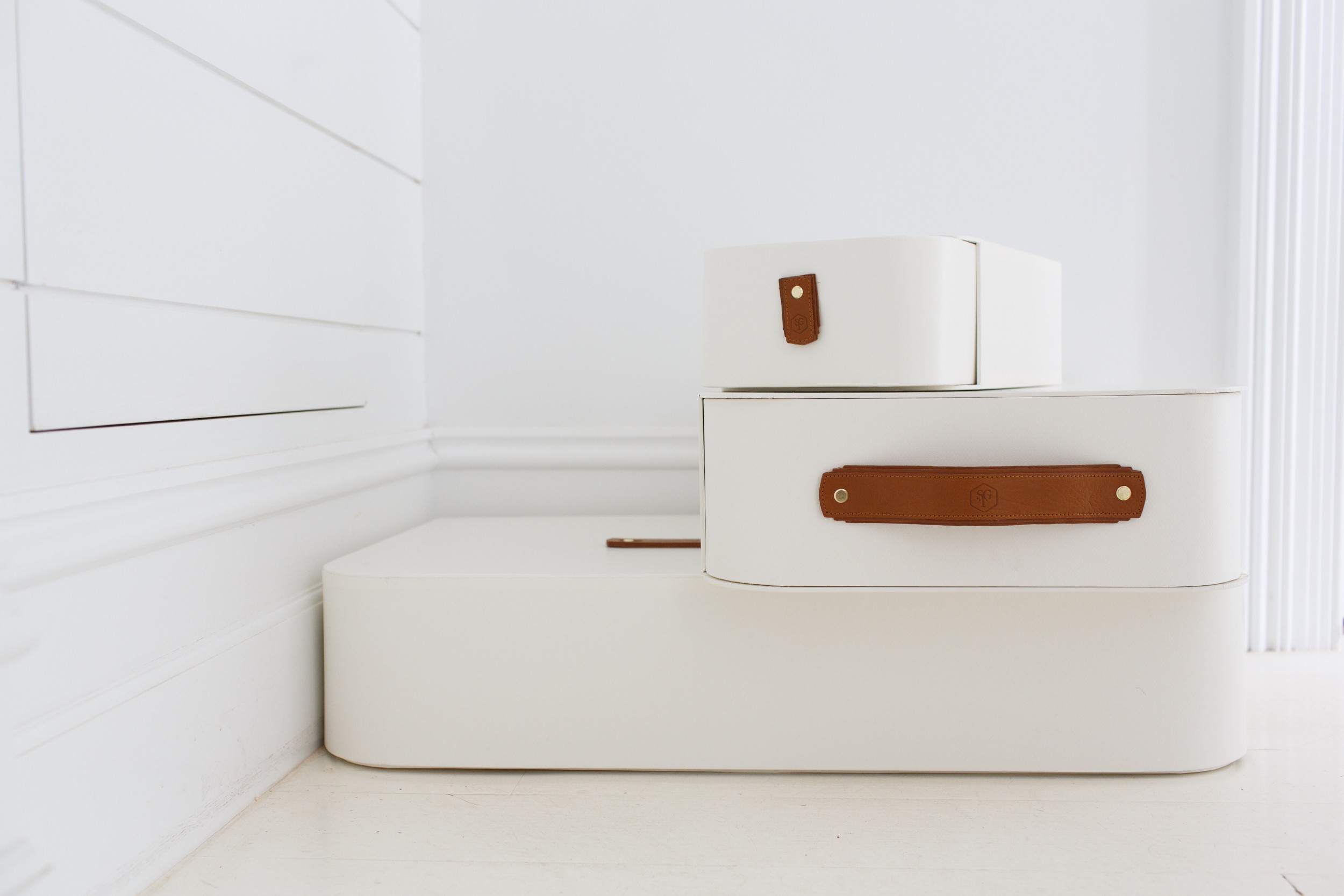 If you have many pairs of shoes (don't we all), it's time you gave them a home. If some serious craftsmanship went into them (Manolos, Jimmy Choos anyone?), then you can't go past. Sagitine shoe storage. They offer premium, luxurious shoe boxes, shoe stands and even large storage boxes for precious items such as wedding gowns (worn once, stored forever). They might be exy, but they look absolutely gorgeous and they are a permanent solution that looks as good as it is practical. Alternatively, there are other great shoe storage options that are budget-friendly such as simple plastic boxes, shoe stands and even shoe trees to keep your shoes organised and in tact.
---
Tip #2: Throw out those wire hangers
---
You know those skinny wire hangers that your clothing comes back from the dry cleaner hanging on? Do us both a favour and THROW THEM OUT! These wire hangers are pretty much the worst thing you could ever store your clothing on. They will stretch and bend out of shape pretty much anything that hangs on them, and if you're thinking of putting anything knitted on those bad boys, forget ever wearing it again. That metal spaghetti will imprint your knit and likely give you a nice little pointed-shoulder look that you really weren't going for. Invest in some good wooden, plastic or velvet hangers if your clothing means anything to you at all!
---
Tip #3: Use this magic cleaner
---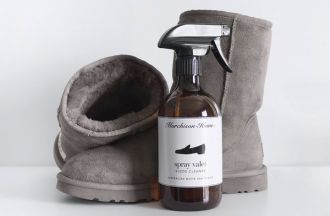 Murchison-Hume has become our staple cleaning product for everything from mirror cleaning spray to furniture cleaner and leather moisturiser. These 99% natural cleaning products are allergy-free and unlike other natural products, actually do the job – they clean! They are also a pleasure to look at with their elegant, stylish bottles that manage to make cleaning look stylish. Our favourite upkeep products are the 'Bag Butler' leather cleaner and conditioner – a great, affordable alternative to taking your bag to a leather specialist, as well as the Calico Drawstring Bags that have dozens of uses for wardrobe organising. Shoe storage, scarf storage, keep your socks and underwear organised in your suitcase, or as a toiletries bag. We also love this brand's Spray Valet Suede Cleaner for those gorgeous but annoyingly high maintenance suede shoes and jackets! Oh, and if you're new to the suede game, it's crucial you spray your new suede items with Water Guard first to protect them from being ruined by the rain.
---
Tip #4: Buy this spot remover you can keep in your handbag
---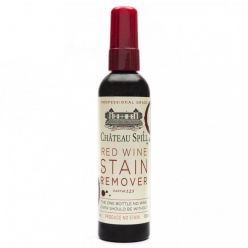 This little beauty is small enough to keep in your handbag for those moments when somehow you end up with coffee all down your blouse. It's also the go-to stain remover for red wine and grass stains (the former, for you, the latter, your kids) so it's a handy little supermarket purchase that can save you from a potentially embarrassing meetings or outing in the future. We also love Chateau Spill Red Wine Remover, as much for the packaging as for its stain-removing talents.
---
Tip #5: Check your handbag in for a pamper day…
---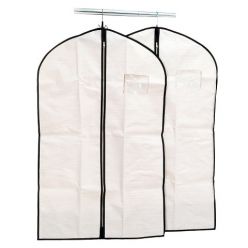 At a leather specialist. If you have a leather handbag, and it's starting to look a little worse for wear, take your handbag to a leather specialist for the handbag version of a day spa pamper. We're talking moisturising, protecting and if it's looking a little faded you can even get it dyed so it gleams that new-bag look once again. For Sydney siders, we can recommend the wondeful Elie's in the Strand Arcade in the CBD. This lovely gentleman has been working his magic on designer handbags for over 35 years, and many of the designer fashion houses in Sydney still use Elie for handbag repairs and faults to get them looking brand-spanking new once again.
---
Tip #6: Keep embellished items in garment bags
---
Got some clothing that is blinged up or bedazzled? If so, store them in soft garment bags to ensure they stay protected, and won't snag and pull on the clothing around it. This goes for anything beaded, jewelled, or metal-adorned.
---
Tip #7: Wash your clothes in cold water and remember that clothes dryer is EVIL
---
Sorry if this is stating the obvious, but a surprising number of people still use hot water to wash their clothes and then wonder why everything comes out of the washer two sizes smaller. We have been washing all our clothes in cold water for as long as we can remember, and the only time we use the dryer is when we are drying sheets and towels. Washing with cold water and air-drying on the line will keep your clothes in good condition for longer, saving you from those moments of despair, as well as money that would otherwise need to be spent on replacing any ruined items.
---
Tip #8: Use laundry bags for underwear and delicates
---
If you don't do this yet, start now. Any underwear, bras, swimmers and delicates should be placed in a laundry bag before throwing in the washer. This is especially important for preventing stretching, holes in gorgeous lace knickers and bent-out-of-shape underwires!
---
Tip #9: Wash your jeans as little as possible, and inside out when you do
---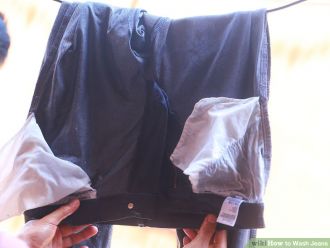 This is a tip we picked up many years ago. Despite how often you wear your jeans, you really should try not to wash them, at all, unless absolutely 100% necessary. We're talking, only wash them if they smell or have stains on them. Why? The less you wash your jeans, the nicer and more authentic the wash will become as they mould to your body and fade gradually and naturally over the years. This is how you get that really cool, authentic faded denim look that you've probably noticed only those jeans from 1998 seem to have achieved. Not to mention they will also keep their shape and size for longer if you wash them less. When you do have to finally give in and throw them in the washer, make sure you've turned them inside out to minimise the dye bleeding out during the wash as much as possible.
---
Tip #10: ALWAYS look at the care label
---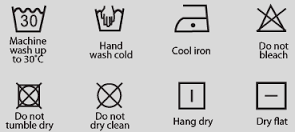 PLEASE, PLEASE, PLEASE do this! There's no use buying a beautiful $400 dress that is Dry Clean Only, only to throw it in the washer on a normal wash and discover it's been ruined in the process. It's also really important to check the care instructions because if you have followed the care instructions on a garment and it still shrinks or becomes damaged, legally you have followed the requirements set out by the manufacturer for that garment and this would suggest it is faulty, in which case it is the retailer's responsibility to refund it. If you try to take a "faulty" garment back to the store, the first thing the sales assistant will do is ask you how you washed it, so you better make sure you washed it correctly! If you don't know what the care label symbols mean, look them up!