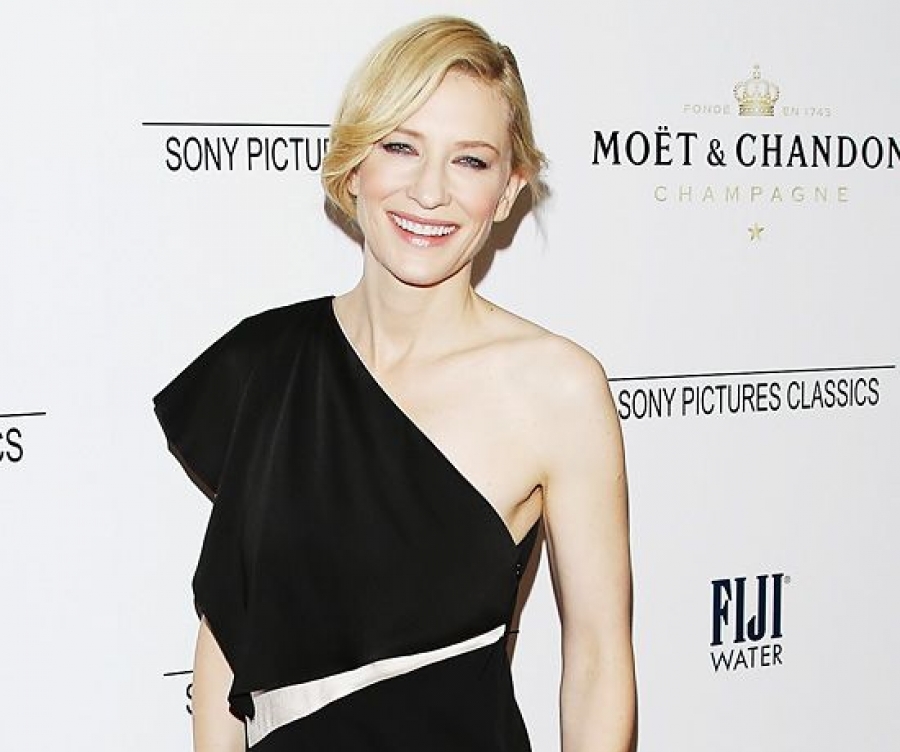 [su_frame]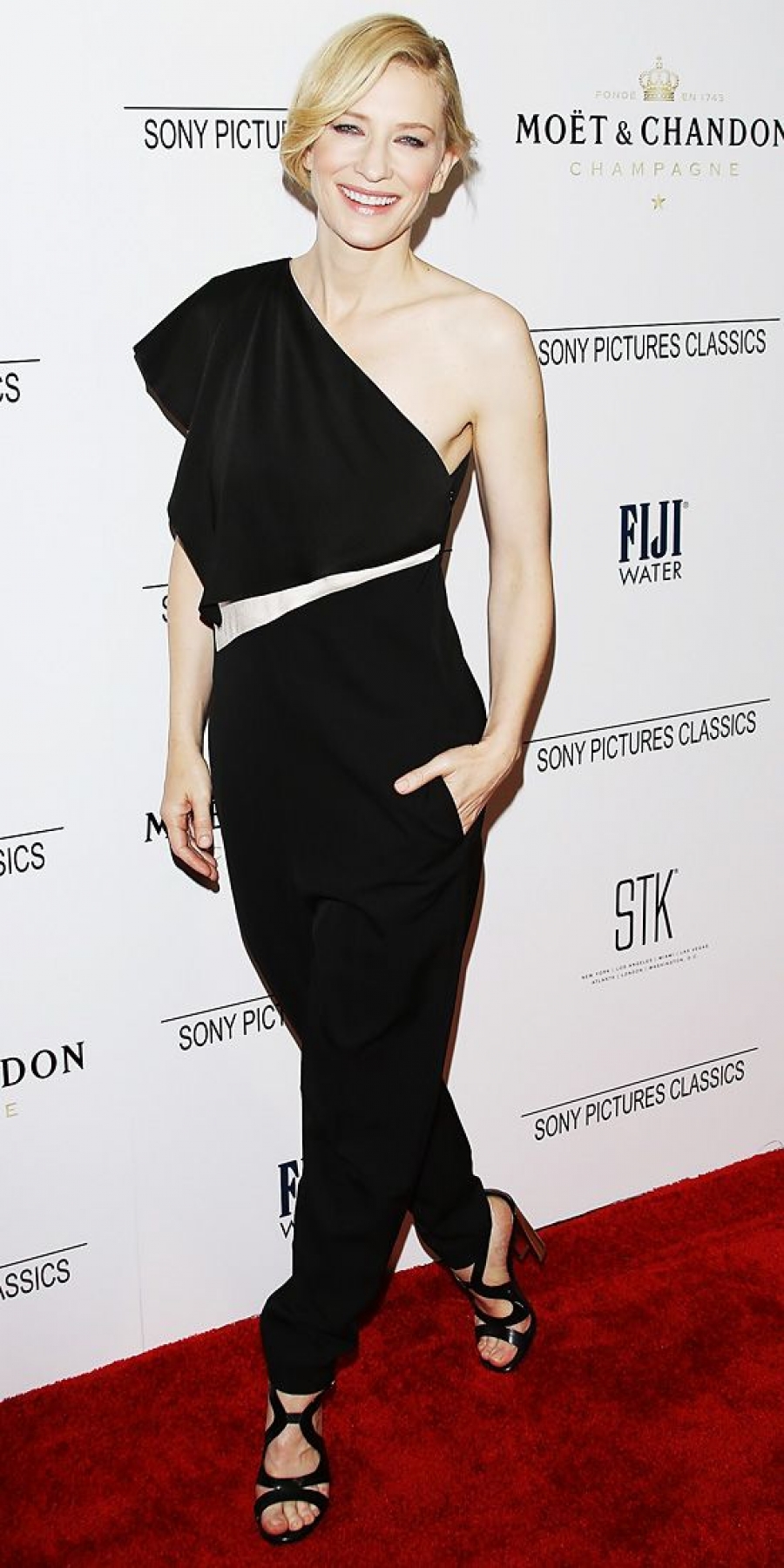 [/su_frame]It's an unfortunate fact that for many women, once they have children and/or reach 40 (not necessarily in that order!), their confidence in putting stylish outfits together and wearing them in public dwindles. There is often a good reason for this, such as not knowing how to dress for a new, post-baby body shape, or simply believing the old-fashioned adage, that once you're in your forties you should wave goodbye to fashion trends and stick to the basics. While there's nothing wrong with having a more conservative sense of style, it doesn't mean you also have to pare back your confidence. This week, we are looking to a few of our favourite 40+ female fashion influencers to discover and describe just why it is that their outfits work so well for their age…
---
CATE BLANCHETT
---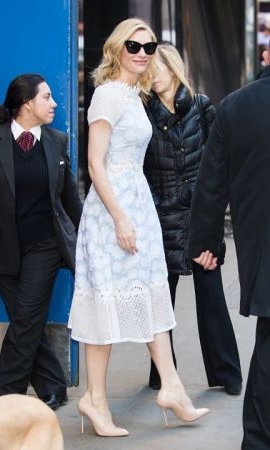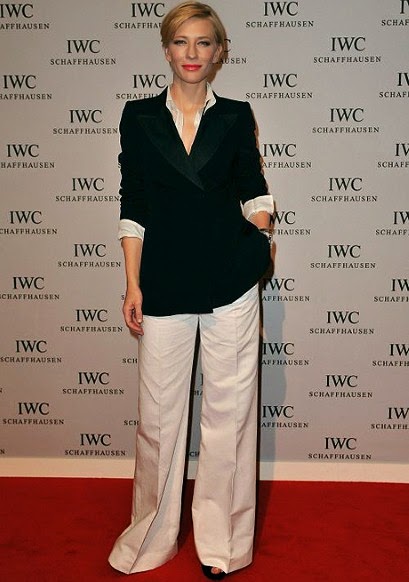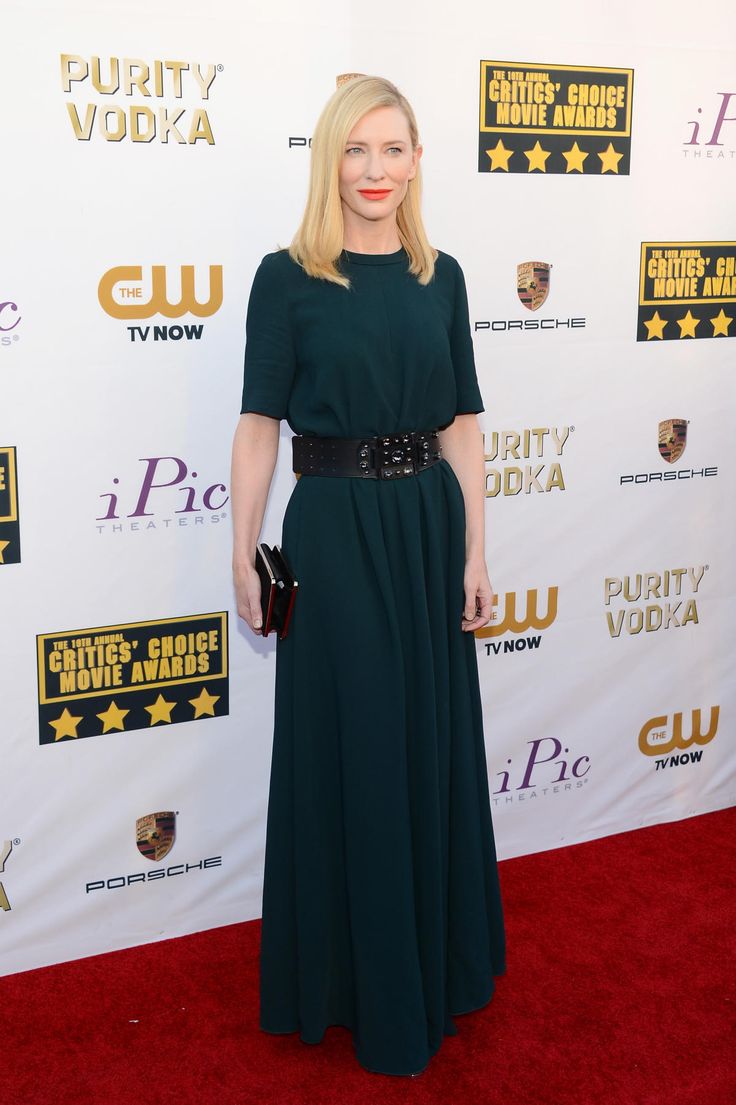 Cate's feminine dresses always fall to the knee or below. This is an absolute must for 40+ dressing, ensuring a look that is classy, age-appropriate and timeless all at the same time.  Having a conservative skirt length also means you can afford to show a lot more skin elsewhere! Think sheer tops, a flash of cleavage and if you're comfortable with your arms – a sleeveless top.
If she opts for "man style", she always injects a pop of femininity somewhere to soften the overall look. This might be through a blazer that defines your waist, or a bright pink lip.
She knows that less is not always more! Her floor length, sleeved dress on the red carpet is the perfect example of this. It's possible to be almost completely covered up and still manage to look sexy through tricks such as cinching in your waist with a belt, or wearing your hair out with lots of body for added sex appeal.
---
NAOMI WATTS
---
 

All hail the wrap dress! Diane Von Furstenburg was really onto something when she invented this beauty. It's ideal for the 40-something woman because it hugs the body in all the right places, covers those areas many women don't like on their bodies (arms, anyone?) and it's comfortable enough for both work and play. Invest ASAP if you haven't already!
Naomi has great legs, and she knows it. Shorts are the one item where you can afford to go a little shorter on the hemline if you have the legs to pull it off. The only thing to keep in mind is that if you are going shorter, you must also go a little looser through the leg to ensure that optimal level of classiness.
She knows the universal rule: when all else fails, wear fitted pants with a loose top and a blazer!
---
MICHELLE OBAMA
---


Michelle knows she is triangle or pear-shaped, and she knows how to dress for it. A fitted jacket that cinches in at the waist and has a peplum over the hips is ideal for drawing attention to pear girls' small waists while disgusing their larger hips.
She knows the power of the graphic print. The panelling in the above dresses is specifically designed to flatter certain parts of the female body, while adding a belt once again draws the eye to the body's smallest area. The white panel on her green dress is particularly clever because light colours catch the eye, meaning you can't help but focus on her petite upper body rather than her lower half.
A long coat worn with belt is ideal for triangle-shaped women. It skims over the hips and highlights the waist.
---
AMAL CLOONEY
---
 

Amal knows how to wear loose clothing in a sexy way and shows us that it's all about the proportions of the outfit. Where her hemlines are very long, she makes sure to show a flash of skin somewhere else to break up all the fabric – either through a V-neckline or a split in the skirt.
By contrast, she also reminds us that the "put-together" look works wonders on middle-aged women. A pencil skirt and blouse is a combination that never seems to date, and always manages to look elegant and bold at the same time.