Style Shop Pre-Launch
SIGN UP NOW FOR YOUR CHANCE TO WIN MY COMPLETE STYLING METHODS PDF BUNDLE WORTH $200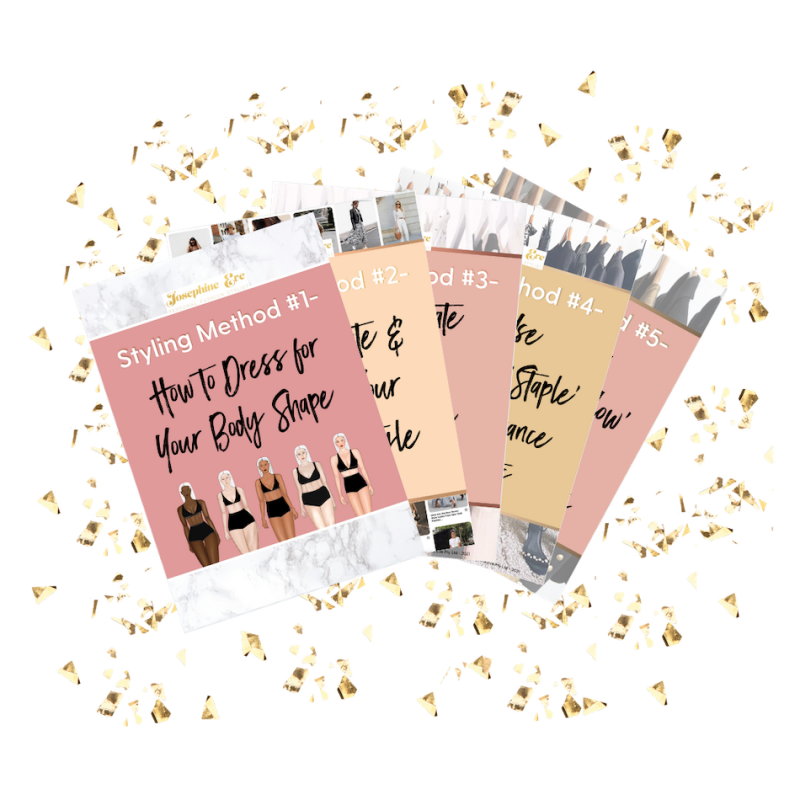 I've packaged up 7+ years of insider styling tips into a series of guides that will help transform your confidence & nail your outfits every time.
What's inside my brand-new styling methods bundle:
– How to Dress for Your Body Shape, no matter how much it changes
– Create & Discover Your Signature Style
– How to Create Outfits for Your Lifestyle Effortlessly
– How to Use Statement & Staple Pieces to Enhance Your Looks
– How to Use 'Structure' & 'Flow' to Reflect Your Personality
Sign up now to win. Plus, you'll be the first to know when my new Style Shop is launched so you can get your hands on these goodies when they officially launch.