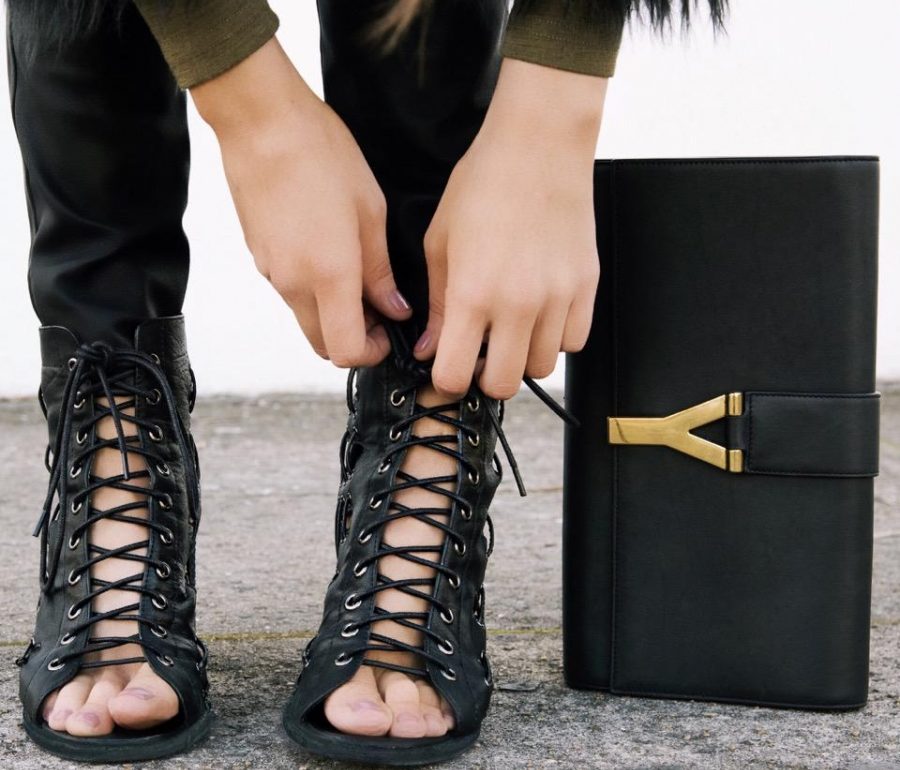 The world of work fashion has come a long way. Gone are the days of shapeless black pants, stiff white collars and boxy blazers. We've waved farewell to cushioned, non-descript pumps that favour comfort at the tragic expense of style and we've heralded in a
new era of corporate fashion
.
Women have embraced colour, print, texture, sleek cuts and feminine silhouettes, and injected a sense of personality, expression and above all, style, into their 9-5 routine. And of course, work style isn't just limited to the clothes you put on your body, but those little beauties you put on your feet.
Introducing: the stylish new work shoe.
No, it's not just an excuse to buy more shoes (and let's be honest, we don't need a reason anyway), but I can tell you that they can make or break an outfit and work wear is no exception. The right shoes can transform a casual outfit into a dressy one, and a plain outfit into an exciting one. Flat shoes are also no longer out of bounds when it comes to the daily grind, the secret is in knowing which styles to pick. So without further adieu, here are my favourite Boss Lady shoes!
THE POINTED BLACK LOAFER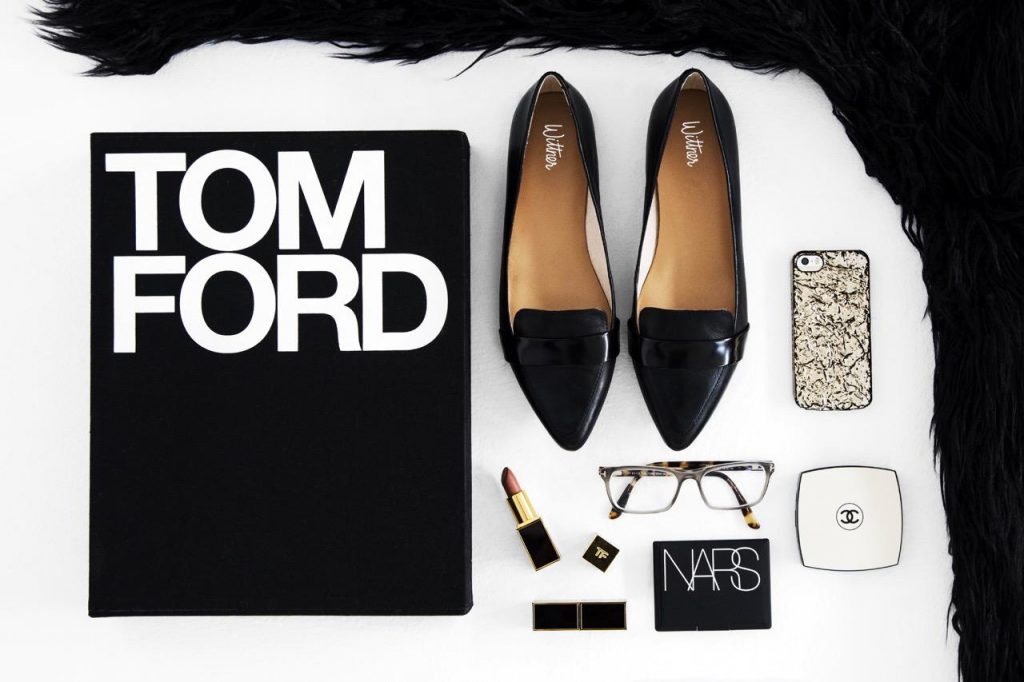 Wittner Parker loafer, $149.95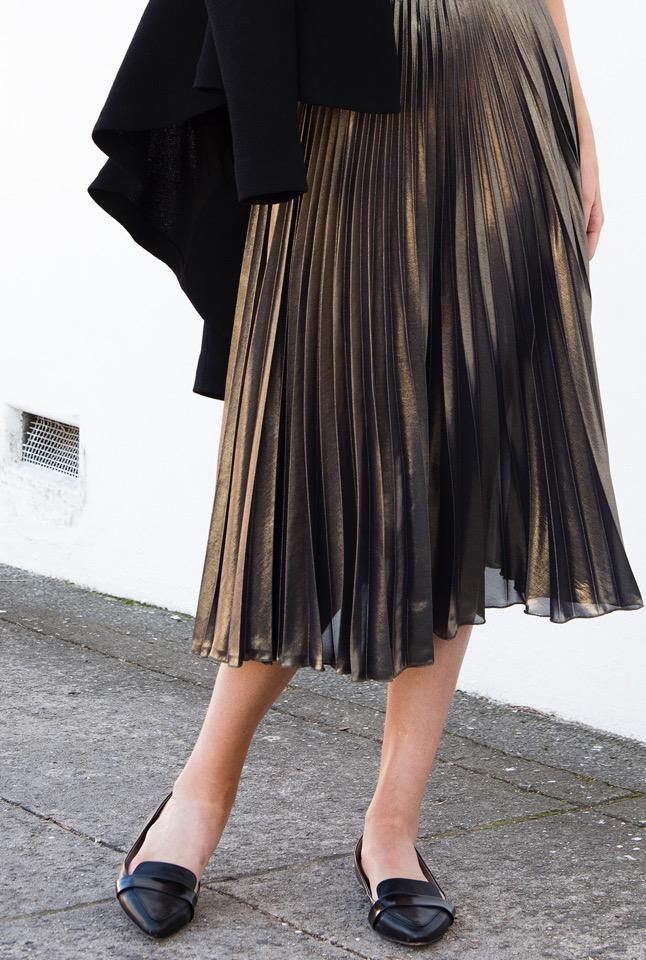 Think: Running errands / meeting-free office day / those Mondays when you're not ready for the weekend to be over…
---
The trusty little Wittner loafer might be humble but it sure does pack some punch. It's a favourite of mine for those days when I want to be comfortable but still look a little professional and more than a little stylish. The trick is in the pointed toe, which has the effect of smartening up any outfit (try a rounded toe ballet flat by contrast and you will see what I mean!) The black leather look is fail-safe for an office environment and oh-so comfy for those days when you're just not in the mood for a heel.
THE NUDE HEEL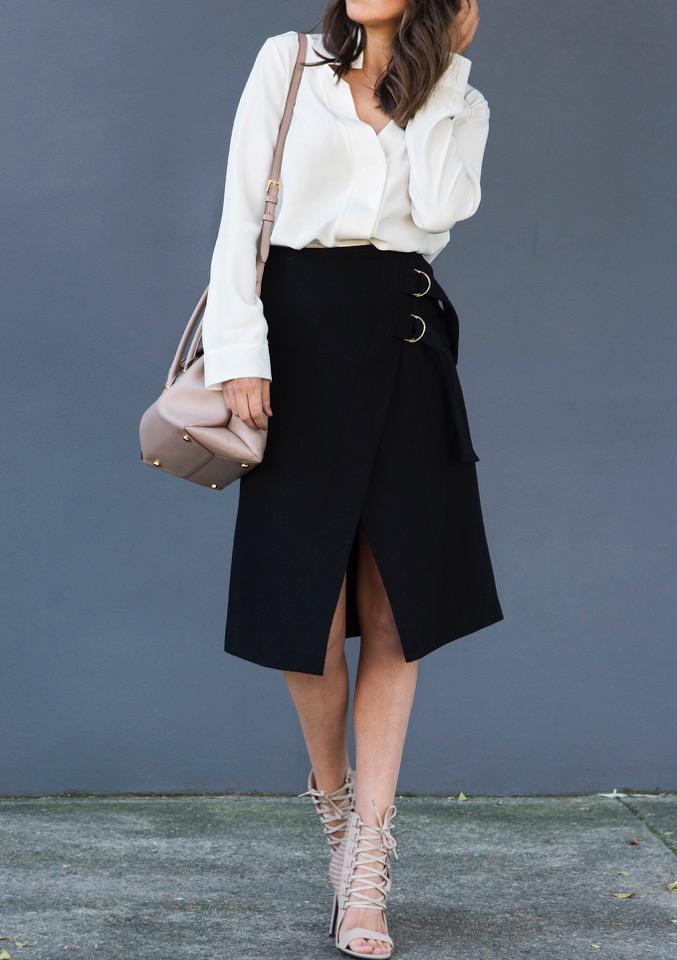 Think: Daytime business event or lunch / office day with meetings
---
This heel is the perfect shoe for transcending genres and fashion rules. You can wear it to the office or on the weekend, during the day or at night, to dress up a simple outfit or to dress down a formal one. For work, it's a great option for days when your style is a little more feminine because it looks so great with dresses and skirts as well as tailored pants. Versatile and beautiful, you can't go wrong.
THE BLACK LACE-UP BLOCK HEELS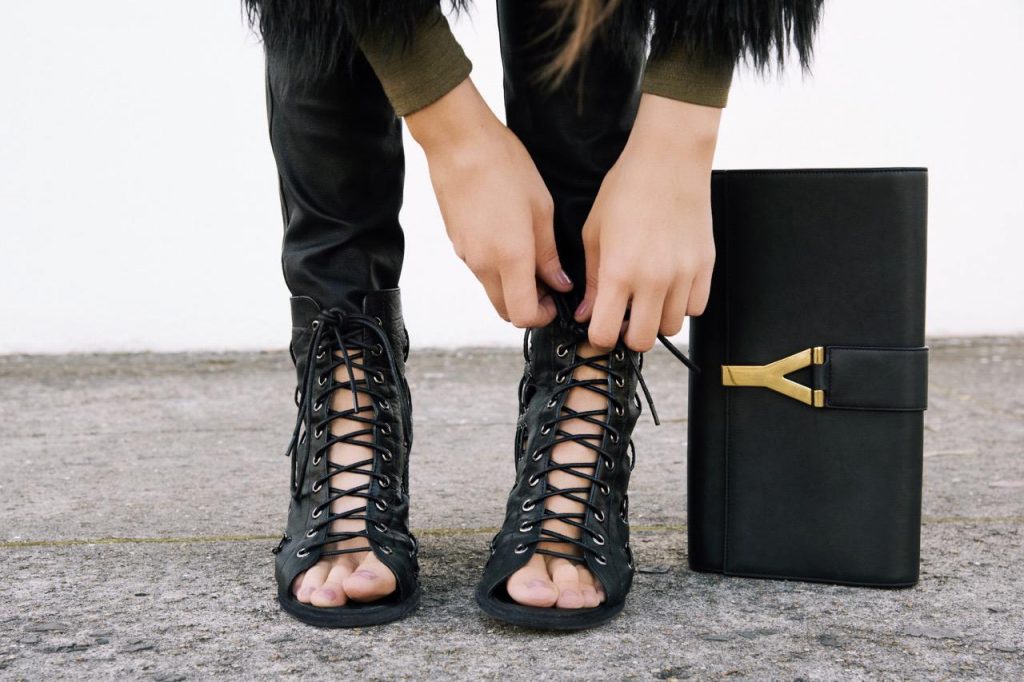 Think: When you mean business / being a Boss Lady / Friday night work drinks
---
I'm not going to lie, these Mollini heels are the most comfortable pair of heels I've ever owned and my favourite shoe of the season. Their block heel means they are super supportive and you won't get sore feet or ankles, something I can't say for stilettos. They also happen to be extremely on-trend and very versatile. I can wear them when I'm on my feet all day or running around the city sourcing clothes for a shoot, or personal shopping with clients. If you don't already own block heels jump on board this trend – it's here to stay. At work, wear them when you need to exude power and confidence and want to amp your outfit up a little.
THE METALLIC FLAT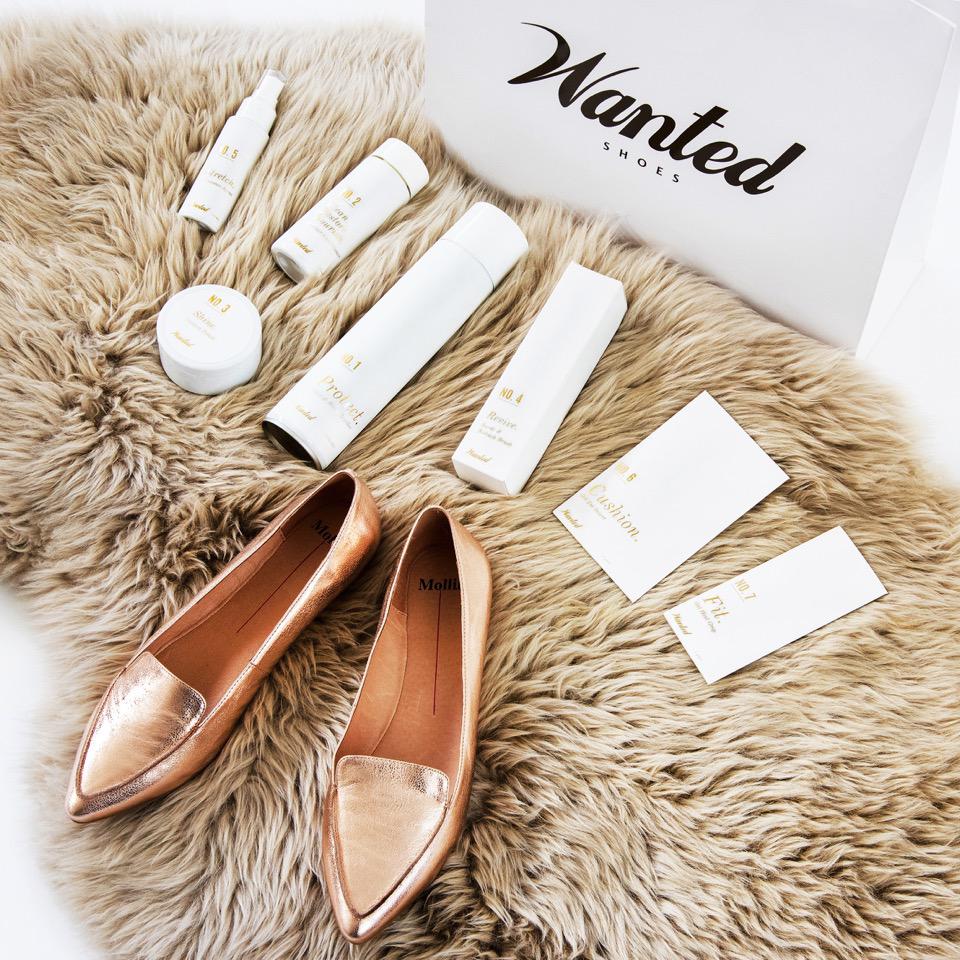 Think: Casual Fridays / creative workplaces / when your boss is a little more relaxed…
---
The Mollini Rose Gold 'Gyro' flats are on trend, feminine, fun and comfy as well. They're ideal for creative workplaces (like media companies or ad agencies) and in the corporate world you can save them up for light at the end of the tunnel: Casual Friday. These are an ideal staple for weekend wear, as well, because metallic goes with everything! Low cost per wear is guaranteed with these eye-catching beauties.
I also used these amazing shoe care products by Wanted on my flats and have now officially fallen in love with the stretch spray and water and stain repellers. They are the best solution I've found for safeguarding my shoes and keeping them in perfect condition. Remember, if you look after your shoes they will look after you (and your bank account too, because they'll last longer!)