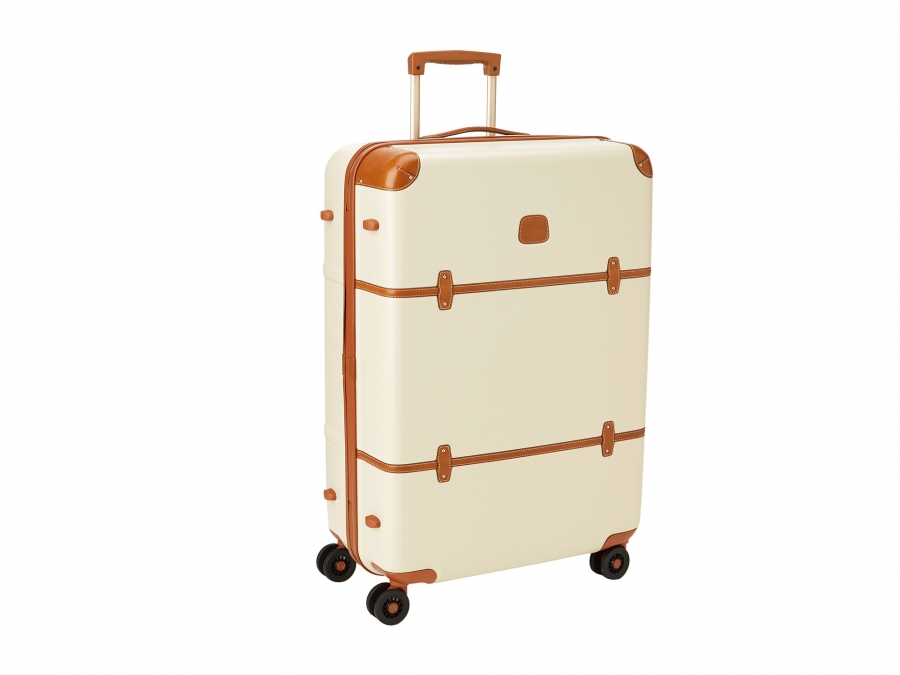 As we say goodbye to the summer heat, and brace ourselves for a cooler autumn breeze, we cannot help but daydream about some luxurious, exotic getaway to the sun. Whether you have already booked your flight to a breathtaking resort, or are still doubting where to head off to, a stress-free holiday always starts with a carefully packed suitcase. Choosing what items to bring, and trickier, how to bring them, can be a time-consuming and frustrating process. Luckily we have assembled a smart "tried and true" packing guide for you, so you do not have to worry about having to leave behind any of your favourite items.
1. Make a list of all the items you want to bring 
---
Before you start running around the house collecting all your items, take a moment to make a list of the things you want to bring on your trip (clothes, shoes, bags, accessories, books/magazines, toiletries, cameras, etc.). Divide the list into two sections, Luggage and Carry-On Luggage, to keep things organised. Don't overstuff your suitcase, but pack based on the duration of your trip and weather conditions upon your arrival.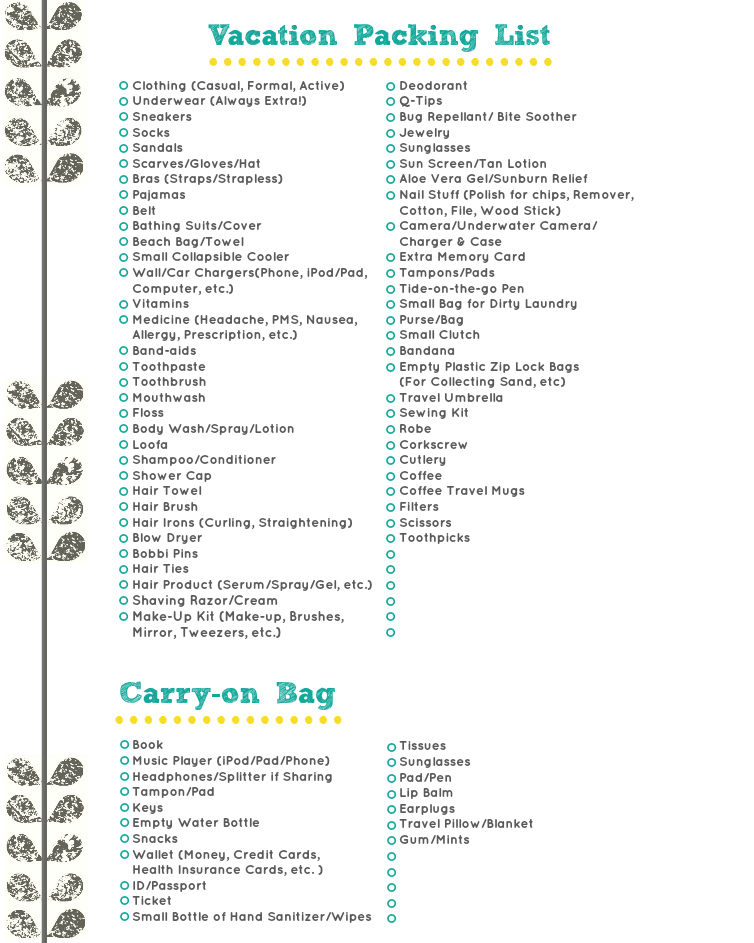 2. Pack three tops for every bottom 
---
A good rule of thumb is to bring three tops for every bottom. Shirts usually take up less space than bottoms, which means more room for other items.
---
If you are not planning your outfits in advance, it can be handy to choose a colour scheme for your trip. Go for a mixture of matching colours (e.g. navy/blue/black or beige/orange/white), so all your pieces will pair together.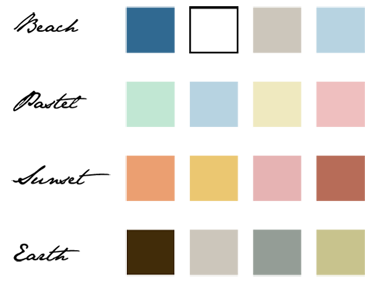 4. Bring lightweight items
---
Unless you are going to a ski resort and need to stock up on thick, woollen socks and heavy sweaters, try and stay away from weighty, bulky items and instead pack lightweight clothes. This will save you heaps of space and weight.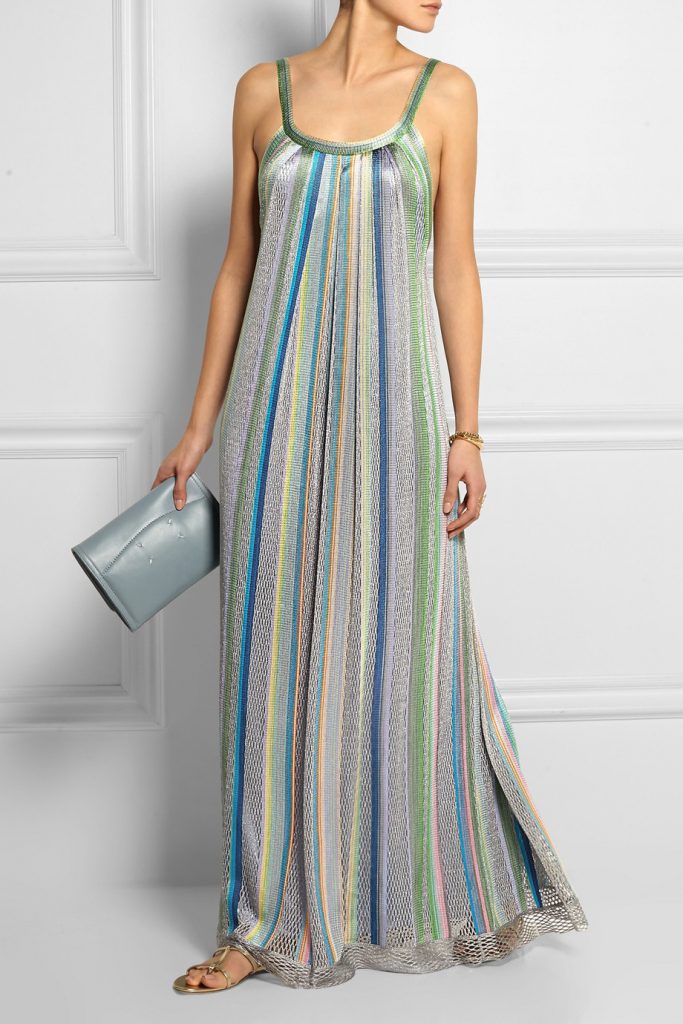 5. Wear bulky items on the plane
---
If you do want to bring heavier pieces, consider wearing them on the plane (especially, handy if you are one of those people who always gets cold during the flight).
6. Pick the right (size) suitcase
---
Are you going away for a few days? Then consider just bringing hand luggage (a handbag and carry-one luggage) as this can save you time and money. If you do decide to bring a bigger suitcase, always check the allowed measurements of the airline to avoid costly disappointments at the airport. Go for a colourful or printed suitcase so you can spot yours quickly.
7. Roll up your clothes
---
Rolling up your clothes instead of folding them, is a smart and easy way of saving space. Bonus: it will also keep your clothes from wrinkling. Put them in air-compressing bags to save even more space.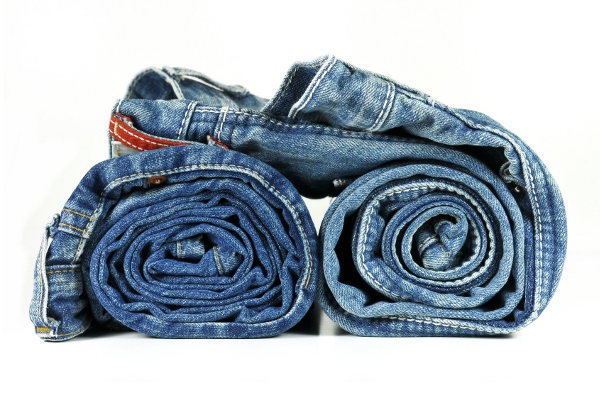 8. Use dry-cleaning bags for delicate clothing items
---
For clothes that wrinkle easily, it can be very helpful to use a dry-cleaning bag. The bag will prevent creases from setting in.

9. Stack bras on top of each other 
---
Both bras as well as bikini tops can be stacked on top of each other. This will help maintain their shape as well as save space in your suitcase.
10. Put socks and belts in your shoes
---
Why not use the space inside your shoes with small items such as socks, underwear, belts, perfume bottles and other breakables?
11. Store jewellery in plastic wrap or a pill container
---
To keep your necklaces from tangling, put them between two sheets of plastic wrap. Keep them in your carry-on luggage or handbag as an extra safety measure and wear your most treasured pieces on the flight (just in case your luggage gets lost). For smaller items such as rings, earrings, medicines, foreign coins, stamps, use a pill container.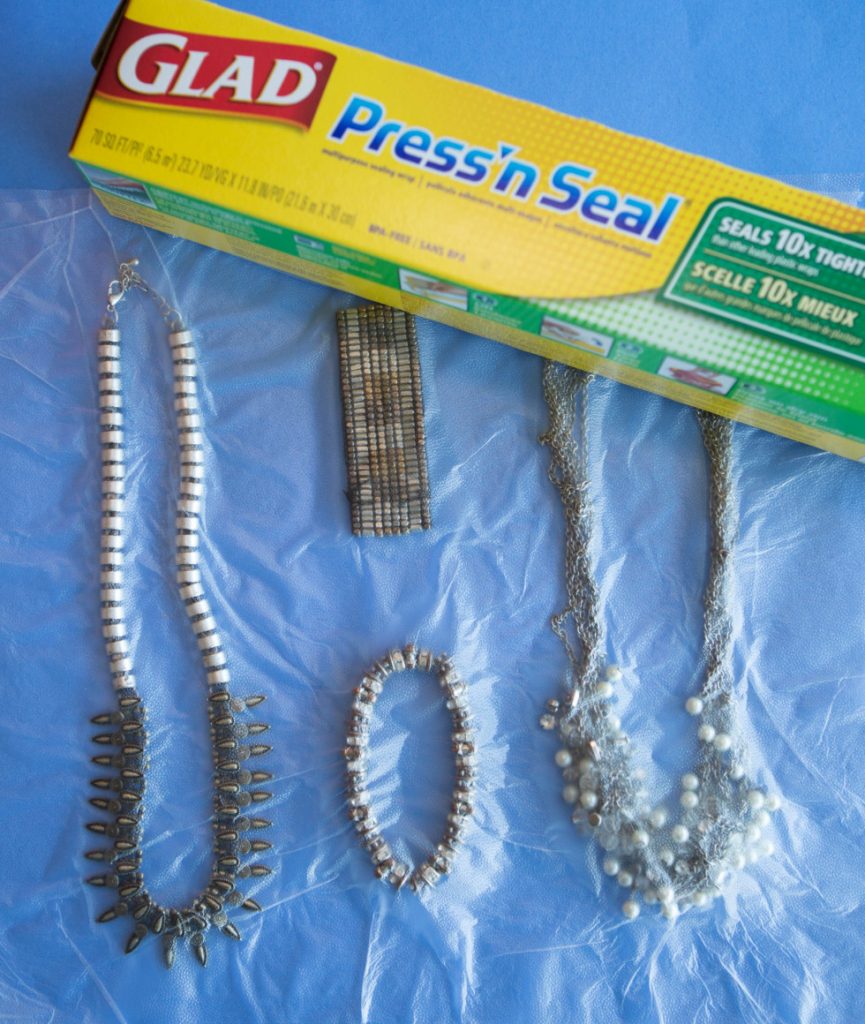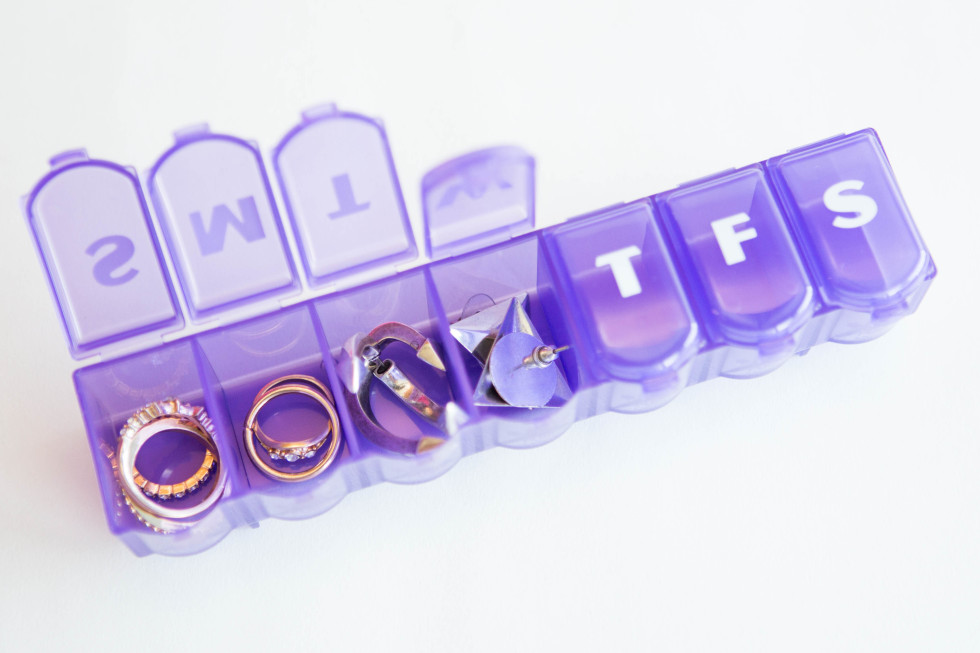 12. Use a Tic Tac container for your hairpins
---
Don't loose your hairpins and -clips by storing them in an empty Tic Tac container.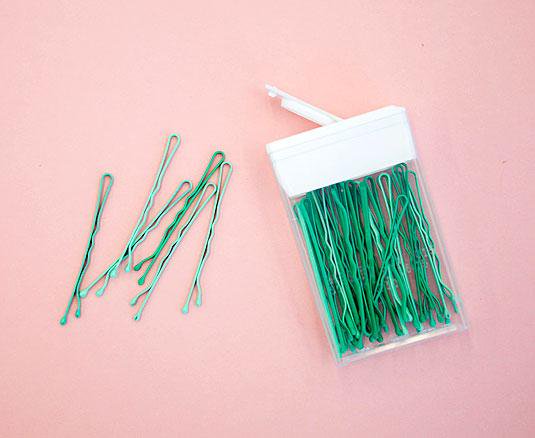 13. Put liquid toiletries in zip-loc bags
---
Avoid spillage of your shampoo, conditioner, foundation and other liquid products by storing them in a zip-loc bag, or put a sheet of plastic wrap between the opening and lip. Collect the items you want to take on board in a plastic see-through toilet bag (usually 100ml per item, with a maximum of 1l per person) to avoid stress at the security check. If you decide to bring powder make-up products, protect them with cotton pats or/and balls to keep them from breaking during the flight.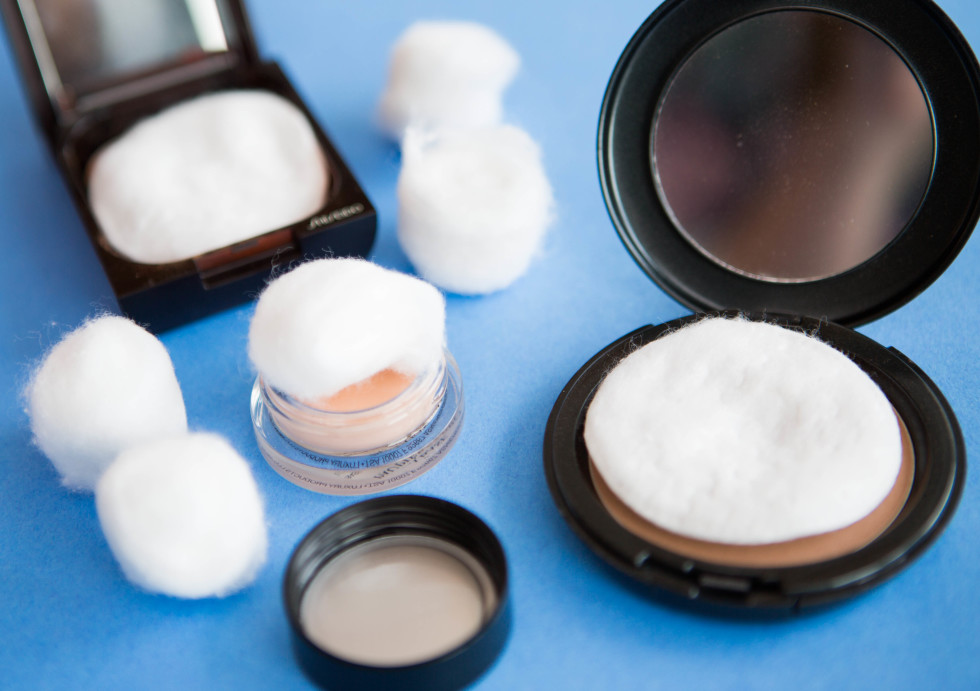 14. Only bring small (travel size) amounts of products
---
If you are only going away for a few days or even few weeks, consider just bringing a specially designed travel-size of your favourite products or put a small amount of product in a travel container. This will save you heaps of space!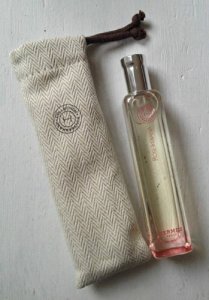 15. Bring a laundry bag and closet chaset
---
As you are going to be storing shoes and clothes in one bag, your luggage might end up smelling a little less fresh than the moment you packed it. Put your shoes in a laundry bag and bring a closet sachet to tackle any unwanted odours. Whether you intend to do washing while you are on a holiday or not, it is always wise to have a laundry bag at hand. If you have any room left in your suitcase, you might want to consider bringing some washing liquid as well as colour catching sheets (in case you have access to a washing machine).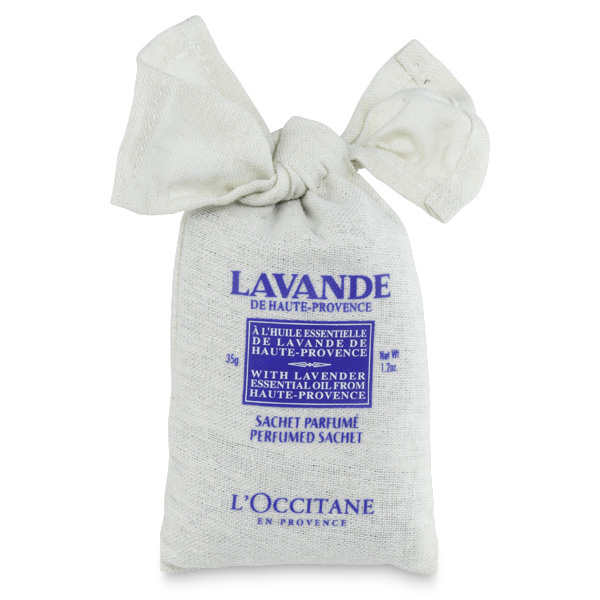 16. Utilize the space in your handbag 
---
On most flights you are allowed to bring a carry-on suitcase as well as handbag. Bring a larger handbag to store a smaller bag, travel documents, deodorant, earplugs, phone, magazines and books.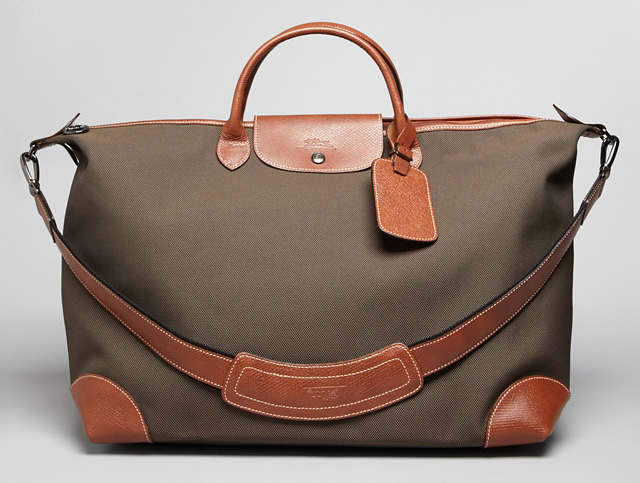 17. Put necessities on top
---
If you intend to change during your flight or upon arrival, make sure to pack those items at the top, so they are easily accessible and you don't have to go through your whole suitcase to find them.