It's Mothers Day in a few days, and you're sick to death of the usual, cliché pressies. Day spa? Been there. High tea? Done that. But chances are you haven't thought about gifting your mum a styling package.
Josephine Eve's style services
are ideal for busy mums, because they give deserving women something really precious: time that is 100% dedicated to them. That's time for your mum to focus on her – what makes her look good, what will make her feel great. Here's a few common scenarios the mums we know experience (or have experienced, before we got our styling skills onto them!), and just as many reasons to book them a style session this Mothers Day.
1. Her current wardrobe doesn't reflect how cool she is, and you can change that
---
Only you know just how cool your mum is. She did everything in her power to make sure you were happy and healthy growing up, and she's pretty much the coolest woman in the world (in your completely unbiased opinion, of course). So, it only makes sense that it's time she learned how to dress in a way that reflects her personality and who she is on the inside, so she can express that on the outside and go out into the world with confidence.
2. She has gotten into the habit of wearing comfortable, "practical" clothes over the years
---
Your mum's priority has never been her style, because her priority was you! She's always focused her energy on her family and puts others before herself. A style session or bespoke shopping trip will do wonders for your mum, who can finally have a few hours or even a full day of 'me' time. She will be able to learn a bunch of insider tips and shopping skills that will last her a lifetime, so she no longer has to rely on those old jeans and "comfortable" blouse…unless that is, said jeans and blouse are putting off a completely "I just woke up like this" kind of cool that you (and her stylist) utterly approve of!
3. Her wardrobe is about to explode with clothing, but you would never know it because you've only ever seen her wear the same old thing
---
Whenever she "goes shopping" she always comes back home with something she doesn't need, or something for somebody else. This is a case of the the age-old problem of retail overwhelm: so many shops, so many items, and where the hell do you start!? Your mum is time poor, and she's probably not in the habit of going out on extravagant shopping expeditions unless it's Christmas time and she's looking at presents for other people. Overwhelm leads to impulse purchases, and impulse purchases rarely get used or in clothing's case, get worn. They hang in the wardrobe for weeks, months or even years (believe us, this is not uncommon) with the tag still attached. To branch out into a new style territory takes confidence and self-esteem, and if it's a trend your mum has picked out chances are she doesn't know how to wear it. This is why women rely on the same handful of items to take them from day to day, but a style session can completely turn this mindset on its head.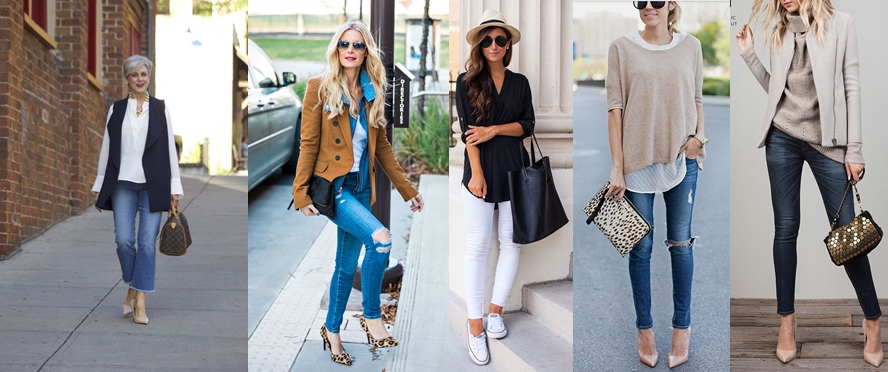 4. She deserves to feel confident, happy and stylish in her clothes every day of the week, but needs a few pointers to get her back on track
---
A style session will arm your mum with tips and tricks to do with her body shape and how to dress to flatter it, what colours suit her the most, what brands work for her age, lifestyle and budget, and how to become a more efficient and savvy shopper.
5. She doesn't know how to dress up and takes a reeeeally long time to decide what to wear
---
"This one? Or that one? How does this look? I like this one. No, actually, it's all wrong. I look terrible. I'l just wear that outfit I wore last weekend… and the weekend before that." Sound familiar?? Your mum isn't alone! Deciding what to wear when dressing for a special occasion is hard if you don't know what "smart casual" or "cocktail attire" actually mean, and many people don't! Spending hours getting ready or feeling like nothing looks good on you is the worst way to start what's meant to be a fun outing. This is where body shape and colour tips come in handy, as will all of the items your mum buys under the guidance of a stylist.
Josephine Eve has helped countless mums and other time-poor women over the years to rediscover their sense of style and with it, more confidence and priceless fashion skills they still use. Everybody deserves to look and feel great, all the time, and Josephine's personable, accessible and attentive approach means that women of all ages, stages and sizes will benefit from a session with her.
Read more about our packages here. Contact us here.