How to cull de-clutter & organize your wardrobe in 3 easy steps
HOW TO CULL, DE-CLUTTER & ORGANISE
YOUR WARDROBE in 3 Easy Steps
Sign up for your FREE downloadable(PDF) guide, so that you can start kicking some serious #wardobegoals!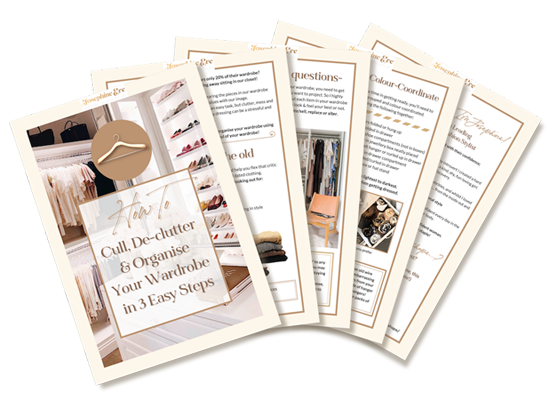 OK LOVELY, READY TO HAVE YOUR WARDROBE CLUTTER FREE & ORGANISED?
Are you fed up of wearing the same outfits day after day, week after week because you realise there are so many clothes in your wardrobe that never get worn and you don't even know where to start?
This simplified and easy method takes all of the pain & frustration out of sorting through your wardrobe and knowing which pieces need to stay or go.
Look at your wardrobe from a strategic angle to make this a stress free exercise.
Enter your details below and I'll send this FREEBIE straight to your inbox!

WHAT YOU'RE GOING TO LEARN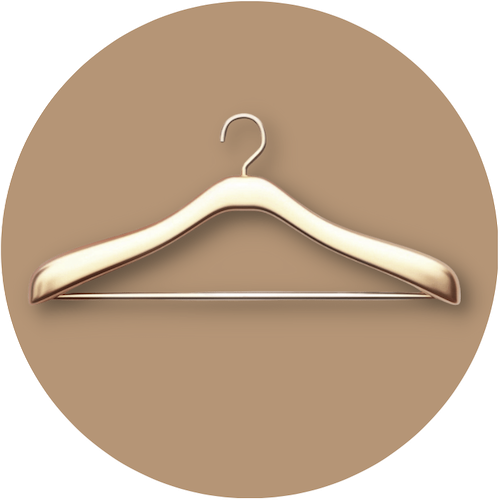 My "3 step method" (that I teach my personal styling clients) to make culling an easy and simplified process, so that you no longer have clutter, mess, guilt and frustration in your wardrobe.

9 pieces you need to let go of right now, to free up more space and impact your style for the better.

10 eye opening questions to ask yourself when deciding if something should stay or go so that you have more understanding of why an item isn't working and why its not serving your purpose.

17 tips to organise your wardrobe to have it neat, tidy, visually appealing, pieces easier to find, to make getting ready stress free and more exciting!

Plus 3 bonus tips to help you manage your wardrobe and be more clear and in control of your style!
WHAT OTHER'S ARE SAYING...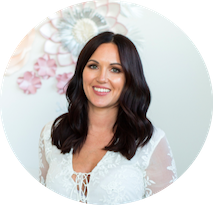 Natalie Sullivan | Mama Blogger
I used to love fashion, my wardrobe and putting outfits together.  Then I became a Mother and I lost a lot of the feelings that I really loved about clothing like confidence and empowerment.  
My body had changed, and I didn't know what pieces were working for me.  Plus my lifestyle had changed and my wardrobe just didn't suit it anymore. 
Then I came across Josephine Eve's free downloadable, which taught me so much about how to cull pieces in my wardrobe, help me realise what I didn't love and know which pieces that would work with my style, shape and lifestyle.
I wake up everyday excited to get dressed and greet life with confidence, feeling great!
DOWNLOAD YOUR FREEBIE NOW
Time to get organised and get in control of your wardrobe!