FAQ'S
FREQUENTLY ASKED QUESTIONS
About Personal Styling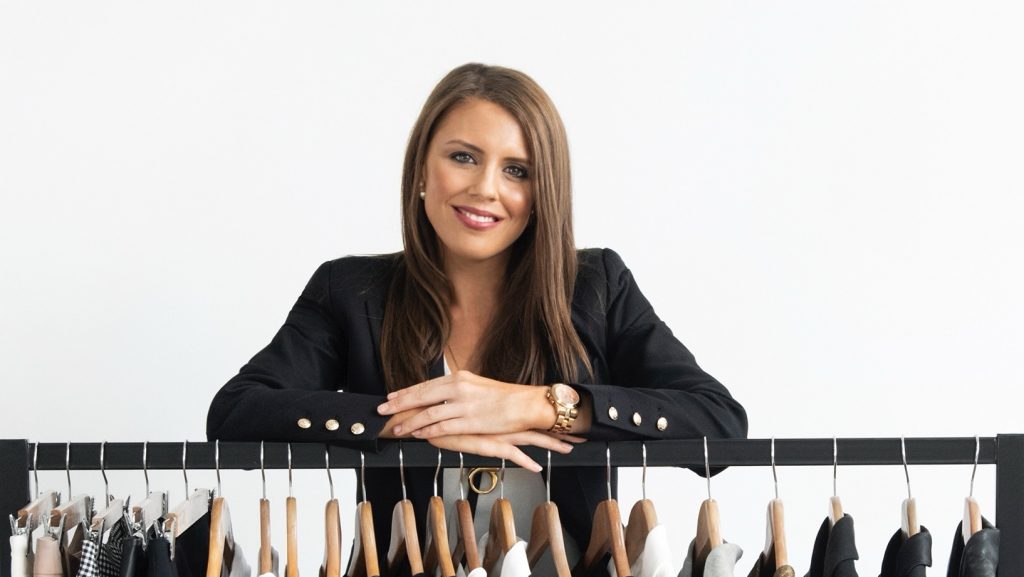 IS THIS WEBSITE SECURE?
Yes, the checkout page is securely integrated with Paypal. For a detailed description of their privacy policy, please click here
WHAT ARE THE OPTIONS FOR PAYMENT?
You have two options– you can either pay via the BOOK NOW button where you can pay via Paypal, credit card, visa, master card or American Express.
OR you can pay via bank transfer/invoice, please email Josephine your preferred package and if there is a specific date you would like to book in then she will email
the invoice with bank details to pay. Payment must be made in full to lock in your session date.
WHAT HAPPENS AFTER I'VE PURCHASED?
Josephine will be in contact with you via email within 24 hours to organise your session dates and times.
Once this has been organised, Josephine will send you a form to fill out and some homework to complete prior to your Consultation.

HOW LONG SHOULD THE SESSIONS BE BOOKED A PART?
It is advised to book the Consultation and Wardrobe Edit session at least a week a part from the Shopping session so that Josephine has time to research and gather the looks for you.
The Outfit Construction session should be booked at least a week a part from the Shopping session, just in case you need time
to receive pieces back from tailors, online deliveries for additional sizing etc.
The Style Guide can take between 1-3 weeks to be completed and emailed.

DO YOU OFFER REFUNDS?
Josephine will offer a full refund for packages that haven't been carried out and will need to be notified at least 48 hours prior to first session.
Refunds cannot be issued if sessions have been carried out already. A refund will be issued of remaining sessions if required.
HOW MUCH NOTICE DO I NEED TO GIVE IF I NEED TO CANCEL?
At least 48 hours notice is needed, due to high demand, there will be a rescheduling fee of $150 if less than 48 hours.

WHAT DO I NEED TO PREPARE FOR PRIOR TO OUR SESSIONS?
Josephine will email you the exact details of what to expect, plan and prepare for, for our sessions.
An example: make sure that you have all of your pieces in your wardrobe or in the one room and not left in the wash, or for the shopping day wear comfortable easy to change in and out of clothes etc. 
WHICH WARDROBE ITEMS WILL BE REVIEWED/ CULLED/ STYLED?
Josephine will look at everything that is of the current season that you are in e.g.; Spring/Summer wardrobe or Autumn/Winter wardrobe
Everything from tops, shirts, jackets, coats, suits, dresses, skirts, pants, jeans, shorts, basics, drawers of old & unworn clothing, shoes, bags, accessories and basically anything that is relevant to be worn.
WHICH STORES WILL WE BE SHOPPING IN?
 Josephine styles all of her clients in selected stores within the Sydney CBD including Westfield, Mid City Centre, QVB, The Strand, David Jones, Myer and various boutiques throughout the city.
It all depends on what your needs and your budget limitations are for each item e.g.; maximum spend on a- blazer, dress, jeans, shoes etc.
A common misconception is that stylists are for the rich and famous and will take you to high end stores, but with Josephine rest assured, you are in safe hands and will not style you in anything thats out of budget or your lifestyle requirements.

IS THE SHOPPING BUDGET INCLUDED IN THE TOTAL PACKAGE AMOUNT?

No, the package amount is purely my service fees for the complete hours of the styling experience. Shopping budget is additional.
HOW MUCH SHOULD I BUDGET FOR THE SHOPPING SESSION?
Josephine can work with any budget you have but to maximise your time and money spent on Josephine's services, it is advised that $2000 for a 4 hour shopping session would be a good starting point to work with as this is an overhaul package.
If you want more than a few outfits or a variety of quality long lasting staple pieces, then it is advised to have a more flexible budget of $2000+

DO YOU TAKE COMMISSION FROM THE STORES?
Unlike a lot of other stylists, Josephine does not take commission from the stores. Where possible, Josephine will try to help you save by getting YOU the stylist discounts ranging from 10%-35% off in some stores.

WHAT SIZES AND SHAPES DO YOU CATER TO?
Josephine is an expert in body shape styling and caters from size 4 – size 22+, tall, petite, all body shapes and sizes.

HOW DOES IT WORK, DO I BUY EVERYTHING IN THE STORES STRAIGHT AWAY?
Josephine is an expert in body shape styling and caters from size 4 – size 22+, tall, petite, all body shapes and sizes.

Josephine likes to make sure that you're going away with everything that you love and will wear the most. You will be trying on a lot of options on the day so to keep track of what the pieces/outfits looked like on, Josephine will take photos (with your phone), then we put the items aside whilst we go to other stores and then decide at the end which pieces that are best to take home that are within your budget.