About

Josephine Eve is a Sydney based personal fashion stylists with formal training in personal styling, celebrity styling and wardrobe styling. Her diverse fashion education and commercial styling experiences has led to an ever-growing, vast portfolio.
Jospehines CV boasts on demand personal styling clientele, as well as collaborations with fashion brands, styling editorials for magazine and dressing Australian talent for red carpet appearances.
Her personal brand melds quality, luxe for less style with chic up-to-date fashion, while her empathetic and confident nature means that clients from all walks of life feel at ease and inspired in her sessions.
It only takes a few minutes in Josephine's company to learn that a sense of style is within reach of every single person, no matter what their budget.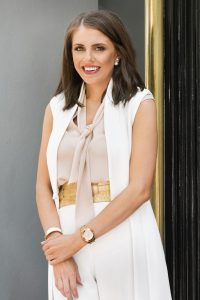 "My approach is based on the principle that we all deserve to have a comfortable yet effortlessly stylish wardrobe that ultimately compliments the underlying true beauty in each and every one of my clients . I aim to define my clients style to their style personality, lifestyle, colour palette and body shape in mind.  I love teaching my clients the tools required to not only shop effectively, but to also put outfits together with confidence."


What to nail your style and shine with confidence?
Leave your details so we can discuss further.