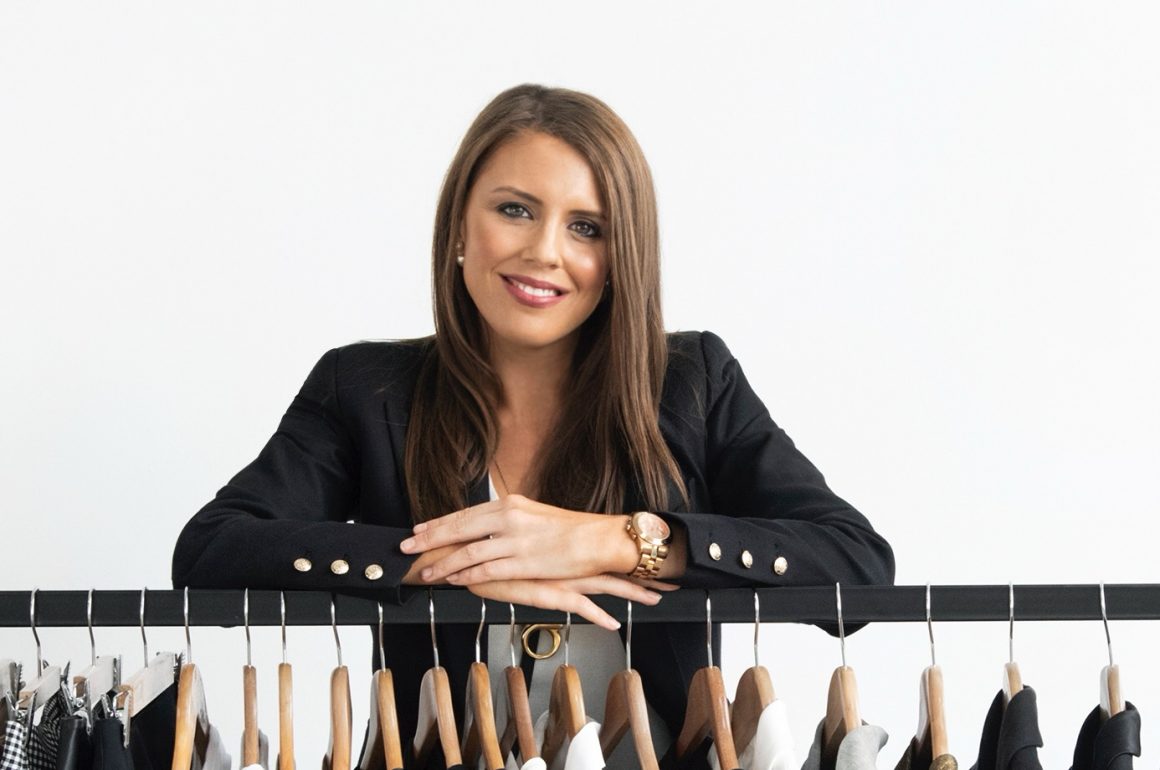 A lot of people I meet feel quite overwhelmed and lack confidence due to clothing not fitting or working for their style anymore – because, over time, they've either changed in their body shape, lifestyle, or their role in the work place. Or  maybe that isolation has got you feeling like your clothes are shrinking 😏. #WeFeelYou 🙏
And not only that, after lounging around at home in loungewear and casual clothes all day in isolation, and having many makeup-free days, it can drain your confidence over time, because believe it or not, that the way you dress everyday on the 'outer self', can effect your confidence on the 'inner self'… and vice versa. It's all about 'Self Image Reflection'.
So there are 5 ways you can tackle this, to boost your confidence through your style when going back to work after isolation…
1. Wear Your Best Colours That Enhance Your Complexion & Reflect Your Personality
Have you ever worn a particular colour in the office or a unique print that everyone seems to compliment you on?Well there is a reason for this, it is usually because the colour enhances your complexion and brings out your eye colour, hair colour and flatters your skin tone. Also if you wear a colour or print that matches your personality, it can boost your confidence instantly.
Just remember that colours can either: 
1. Age you and wash you out, or
2. They can enhance your skin, eye and hair colour which is very flattering.
Depending on your role and what each work day demands of you, developing your work style means knowing your best colours and when to wear them. This is the knowledge, or secret sauce, that can be a contributing factor in winning that next negotiation deal or getting the board to agree to your request for funding.
There is more to colour than meets the eye, they all portray and reflect deeper meanings eg; The colour 'Red' is known to represent: boldness, energy, strength, power, as well as romance, love and passion.
Client example: A female client of mine who is in a senior management role in a workplace dominated by men, always chooses to wear berry red when she is required to get up in front of a board meeting and when she needs a boost of confidence to get everyone's attention and respect in the room. And it does! and she always nails it, even when she is feeling a little less confident some days.
So we can learn from that story, just how powerful colour plays in the workplace and the subtle unconscious meanings that they represent.
COLOUR CHOOSING TIPS-
Play around with colours in your wardrobe or in the shops and hold them up to your face to see if they either wash you out, or enhance your complexion. If they wash you out, you might want to dye them to a colour that works for you, or it may be time to move the piece on…
Then once you have played around to see which colours enhance your complexion and boost your confidence, you may want to do a google search of the colours that you gravitate towards as they may have a correlation to how they make you feel and how they represent your personality.
If you're finding it too difficult to process and choose the right colours that enhance your complexion, I offer personalised colour advice in my 1-1 Style Consultations which are included in all of my personal styling packages.
2. Defining & Refining Your Signature Style That Represents Your True Self-
I'm sure you've heard the overused term 'Being authentic'  but really all it comes down to is just being yourself and being able to express that through your choice of clothing.
So what I suggest when showing up to work everyday, is that you are dressing unique to you, because-
A)   You gain more respect for dressing well and having your own personal style.
B)    People will remember you more and help make lasting impressions.
C)   When you essentially build your personal brand, you create more trust when your style is consistent rather than a mismatched style to your message.
D)   Your unique personal style should reflect your true self and in effect give you more confidence.

REFINING YOUR SIGNATURE STYLE TIPS –
1. Get inspired online by imagery of outfits you like. This enables you to tap into a more creative and visual mindset and to help you understanding what attracts your attention and gets you excited and inspired about style.
Try apps like Pinterest or Instagram.
2. Use your favourite colour, print or fabric into an element of your outfit for example: (if you love blush pink tweed fabric) you could style a blush pink tweed pair of flats or heels, or as a statement jacket or an accessory using that colour fabric combination to a monochromatic look.
For guys; use your favourite colour or print in a tie, business shirt, or pocket square.
3. Understand what styles you resonate with and flesh out what that means to you eg: Classic, minimal, sophisticated, edgy. An example of what 'Classic' could mean (to me): black, white and gold, sharp lines, straight leg pants etc…(and so on) Everyone has a different definition of what style means to them.
So get creative! This is one of my favourite teachings in my Style Consultations, defining my clients signature style, it is so empowering and helps you to grow in your style & your confidence.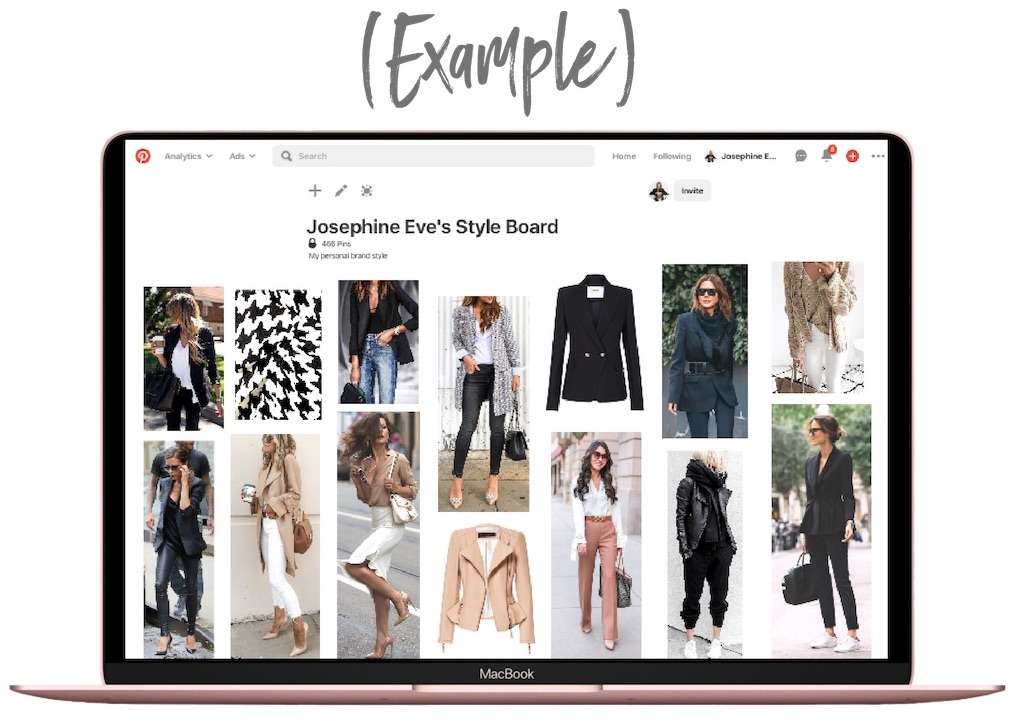 Above is Josephine Eve's Pinterest Style board.
3. Learn How to Flatter Your Body Shape No Matter How Much it Fluctuates-
Your workwear could be a bit tighter or have 'shrunken' since being in isolation and it can make getting ready a frustrating process when you feel like nothing fits or works anymore. So to combat this issue, it is crucial to understand how to flatter your body shape no matter how much it fluctuates up or down as this is the most beneficial ways to boost your confidence and help you to select the right outfits and ultimately shop smarter in the future for pieces that are going to enhance and flatter your shape.
With a busy schedule when there are already so many decisions to make, knowing how to flatter your body shape helps you:
•  Save time choosing outfits to wear to work in the morning during the rush.
•  Save time and money when you shop, as you know exactly what to be trying on in stores and what to avoid.
•  Look great and feel more confident.
There are a few myths floating around about what suits different body shape types. If you're the kind of person who googles information, you may only be working with basic snippets about your body shape. If you do not have the full picture about what suits you, you're potentially making life harder than it needs to be.
If you struggle with this, don't worry as I'm here to help you and teach you how to style and flatter your shape no matter how much it fluctuates to ultimately give you the confidence you need. I offer 1-1 body shape analysis and advice on which exact pieces that flatter your shape the most and clothing and accessories to avoid wearing which is included in my Personal Shopping Package.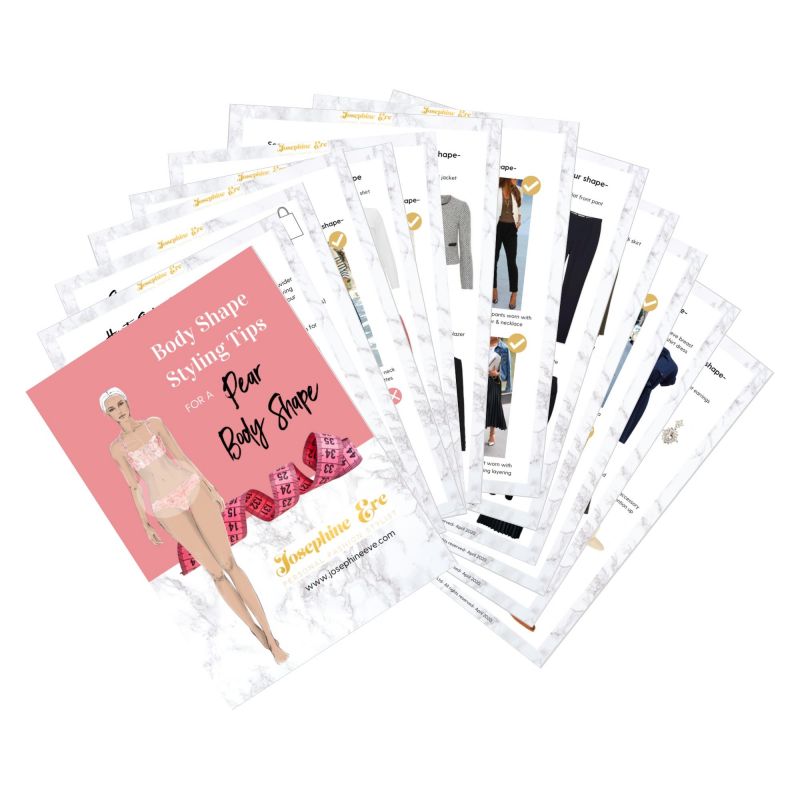 Above- Our 13 page: 'Body Shape Styling Tips' pdf included in our personal styling packages.
4. Invest into Your Wardrobe 'Staple Pieces'-
Nailing your wardrobe staples is an essential step to building confidence with both getting ready with ease and helping you to master your personal style.
So what are staple pieces? These are the 'foundational' pieces you need to creating really easy versatile outfits. 
Staple pieces also shave time off getting ready of a morning easily which allows you to remain focused and confident on your day ahead. Whereas if you're getting frustrated and overwhelmed because nothing seems to style easily in your wardrobe in the morning, then you're setting up your day on the wrong foot and not in a good mood.
If you're not feeling 100% about your outfit and how you look when you show up at work this means you're likely to be not as confident as you could be which can effect how people perceive and respect you in the workplace.
Often I come across a lot of client wardrobes with a lot of 'fun' and 'statement' pieces but are lacking a lot of the foundational key staple pieces and essentials to be able to create more versatile outfits for their everyday wardrobe.
By versatile I mean items that can be worn over and over again, mix and matched in many ways to make more outfit combinations, to avoid looking like you've basically worn the same thing to work all week…

Above- Some examples of work wardrobe staples.
5. Have a Solid Plan For Your Wardrobe-
I highly recommend anyone to have a plan when both shopping and organising your wardrobe.
Having a plan is essential to help you shop for the right pieces. And, if you hate shopping, I'm here to make this step a lot easier.
If you don't have a plan for your work wardrobe you risk:
–Wasting money on items that don't quite cut it and that don't help you to develop your work style.
-Not 100% loving the items you buy which then can impact your confidence negatively.
-Getting no value from your purchases because they remain in your wardrobe and never get worn.
TIPS TO CREATE A WARDROBE PLAN- 
Sign up to our FREE 'Wardrobe Success Checklist' pdf which gives loads of tips on what steps you need to take and learn to create the wardrobe of your dreams.
Plan a day to cull and organise your wardrobe so that you can get rid of anything that's no longer working for you
Send items to the tailor that needs altering or taking 'up' or 'in'.
Create a list of pieces that you are missing from your wardrobe.
Research and work out where to find those missing items so you can plan for your next shopping trip.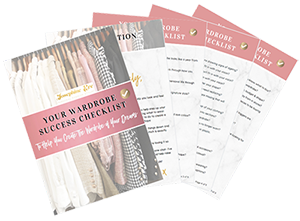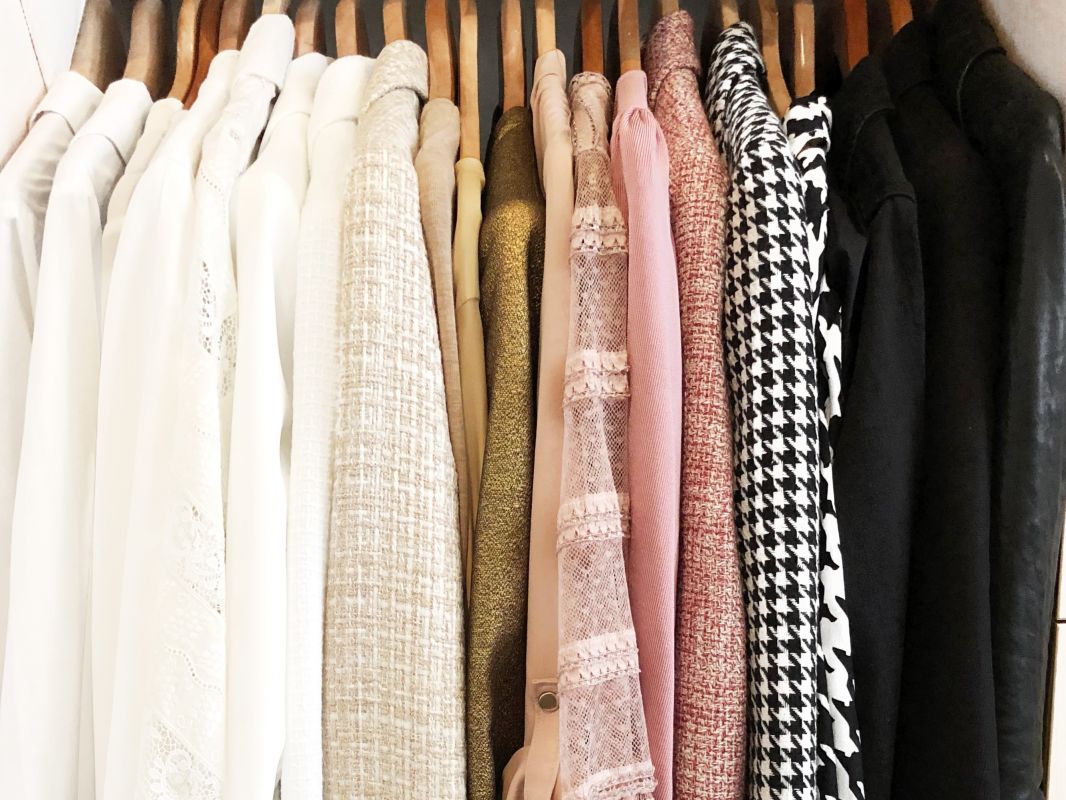 Sign up for your FREE copy of the Wardrobe Success Checklist

Where to Begin…
Being confident and successful in your role is about growth…And developing your own professional style is also about growth! You've climbed so many mountains in your career so implementing these 5 steps simply represent another version of this. You can do it!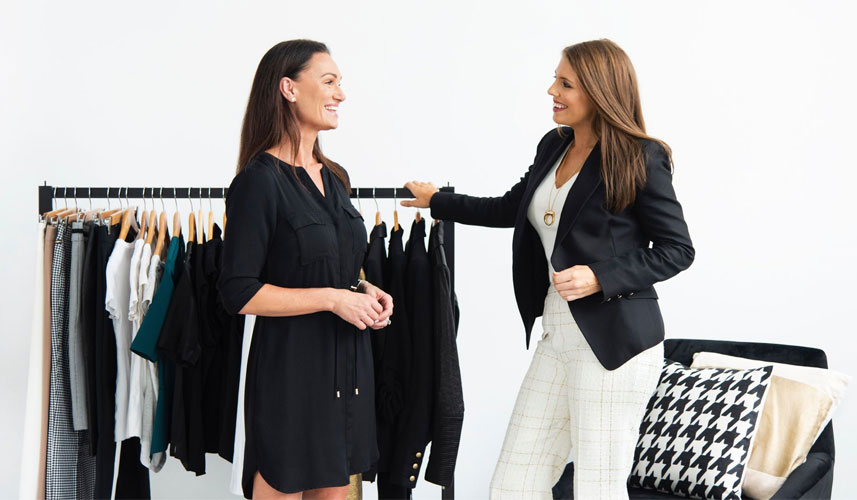 How I Can Help You
We work with women going back to work who want to nail their outfits, Women in high profile roles as well as everyday corporate women who want a boost of confidence through their style and to help define their look to get that next promotion.
We are offering our 1-1 Personal Shopping Packages with some added benefits and Bonus's to get you feeling and looking your best.
So if you want to nail your work wardrobe and develop the confidence that you absolutely deserve, I'm here for you, and I'm cheering you on every step of the way...!