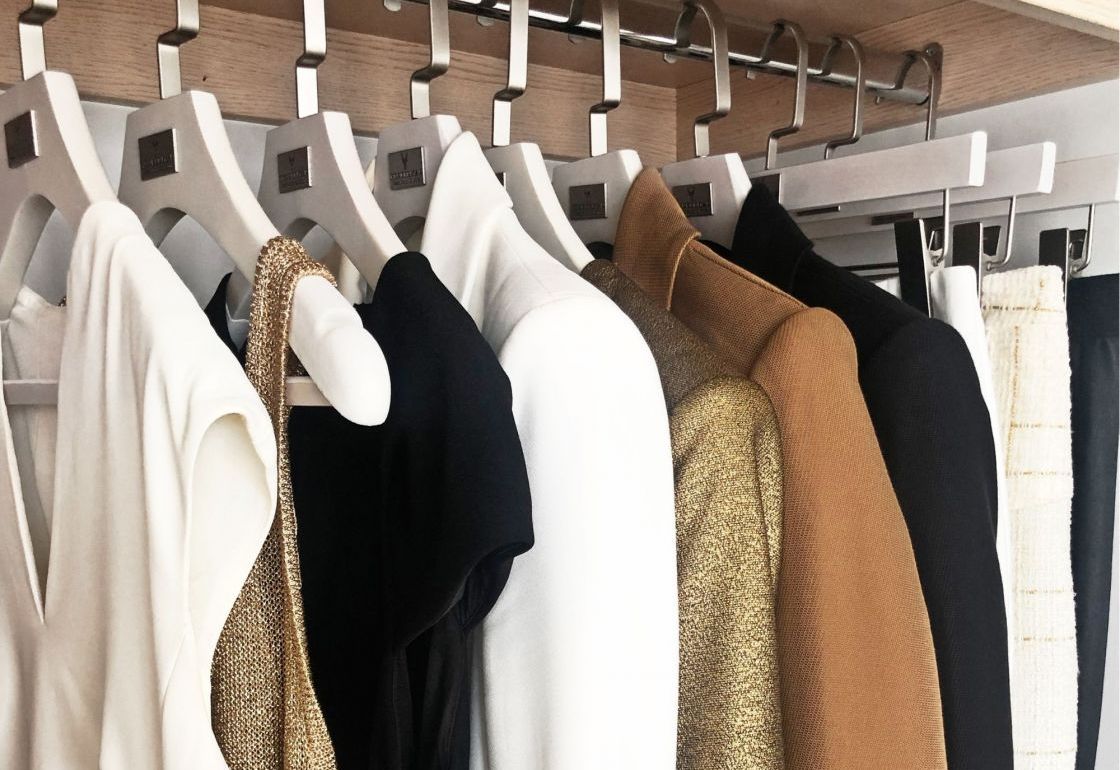 As a stylist, one of the major areas I see a lot of people struggling with is- 'Finding something to wear' in their wardrobe.  Sometimes there are only a few outfit options that you may tend to always wear on rotation as your 'safe' go-to looks, which is common if you don't have a lot of time in the morning to get ready and to figure out a different outfit to wear in the morning (And don't worry, I've been there myself…! 😉).
The issue with this is, is if you're only wearing 20% of your wardrobe 80% of the time, you end up missing out on wearing the rest of your wardrobe which tends to waste away, not get worn and therefore not getting your money's worth out of those pieces you've spent money on in the end.
If you feel like you can relate, there are quite a few reasons why you may not be wearing everything in your wardrobe and here are just some of the reasons-
You're stuck in a 'style rut' which is generally due to not stepping outside of your comfort (safe) zone, and you need a new perspective on your wardrobe and style
You are missing core staple pieces or essentials to style with everything to create the right looks
You need to cull, organise and review your closet to take stock of everything so you have to get a clear view of your pieces/outfits
Your pieces aren't fitting properly/ aren't flattering your shape
Whatever the reason may be, there is always a way to help solve the problem, and that's why I'm here as your expert, to help you take control of that! 
So for those of you who want to shake things up with your outfits, step outside your comfort zone and organise your space to wear a different outfit each day of the week (or even month 😉) I've shared my top 5 wardrobe organisation hacks to helping you get ready with ease.
Colour coordinate your sections from lightest to darkest so you can select pieces easier depending on the colour you'd like to wear-
I LOVE formality and seeing colours in sections. It's a great way to have an organised space and it looks visually appealing too. When things are more organised in your wardrobe space and looks good, you are more likely to be feel more at ease with picking what to wear, and can be much easier to find the colours you're looking for.
To have an organised wardrobe that saves you time in getting ready, you'll need to have all of your pieces neatly categorised, grouped and colour coordinated in sections from lightest to darkest.  I highly recommend grouping/sectioning the following together:
Short sleeve tops, hung up
Long sleeve tops, hung up
Jackets and blazers, hung up
Or long sleeve tops and jackets mixed
Coats, hung up
Pants, hung up
Skirts, hung up
Dresses, hung up
Jeans, folded in drawer
Sweaters folded or hung up
Shorts folded in drawer
Shoes in shoe compartments (not in boxes)
Jewellery in jewellery box neatly placed
Belts on belt hanger or curled up in drawer
Sunglasses in drawer compartment
Scarves folded/curled in drawer
Hats in hat box or hat stand

Use 1 type of hanger in your wardrobe to create formality and… flip the hanger the other way after you've worn an item so you can wear your other pieces more-
Replace all of those old wire hangers and those embarrassing grandma style hangers from your wardrobe with one style of hanger like wooden or flocked hangers!
Having just one style of hanger can make such a difference in having an organised space, but not only that, it's easier to notice when you try this next cool trick-
Try turning your hangers around the other way once you've worn items so that you consciously know what to wear and what you've already worn that week.
Here are some of my suggested hanger options for your wardrobe space-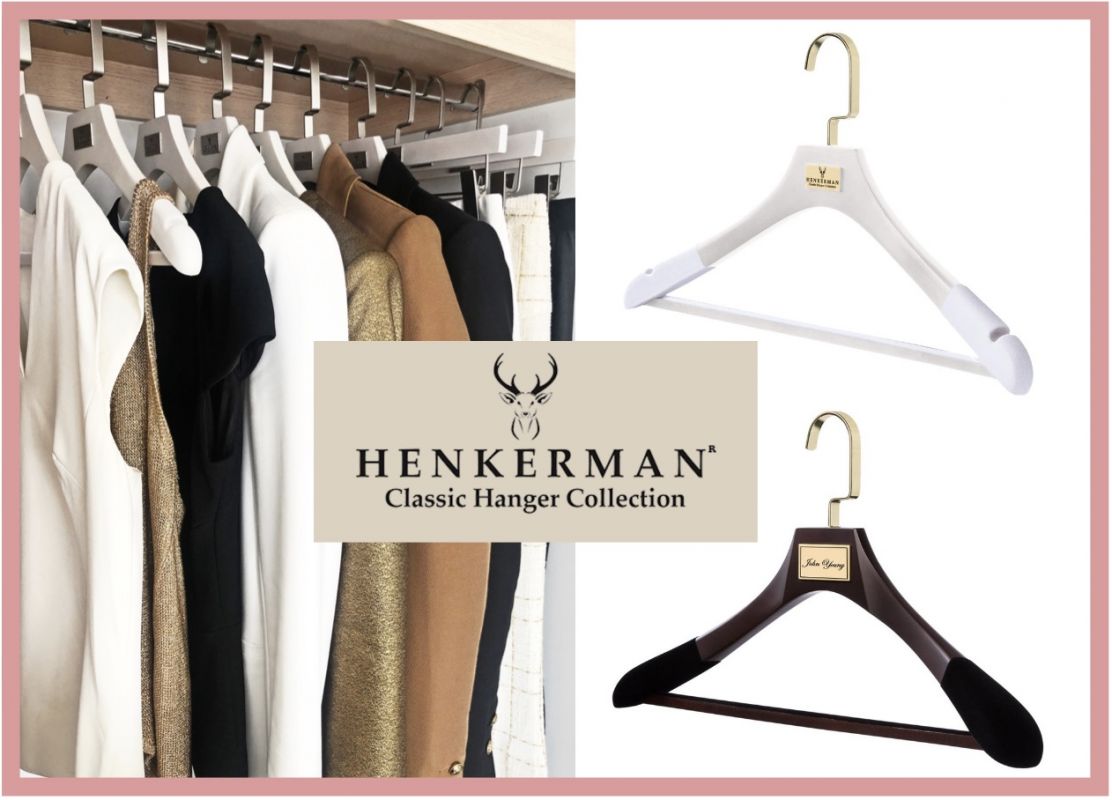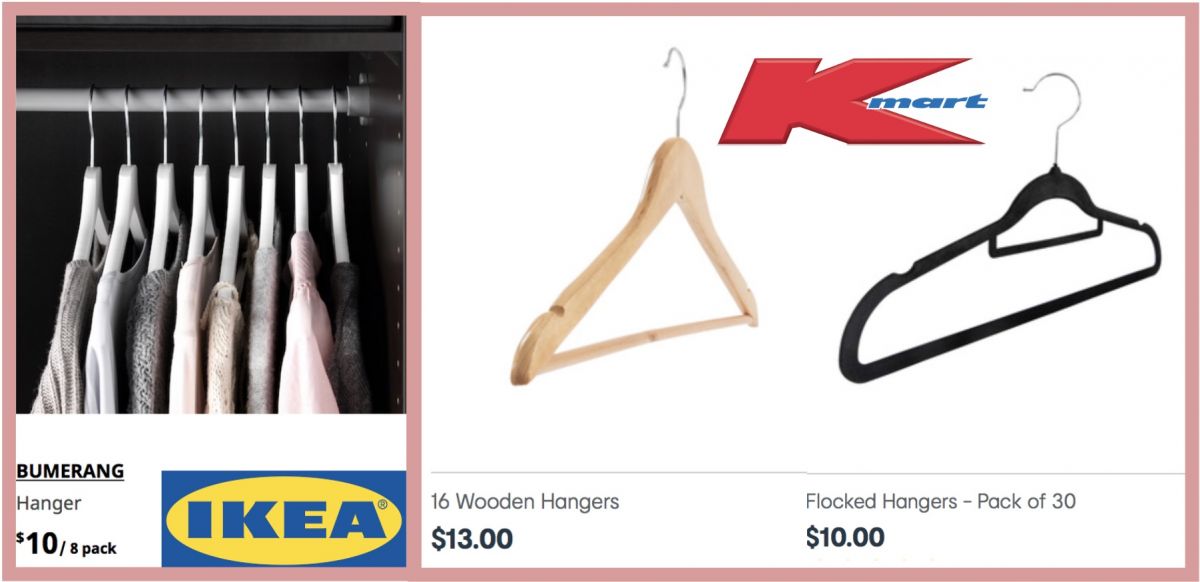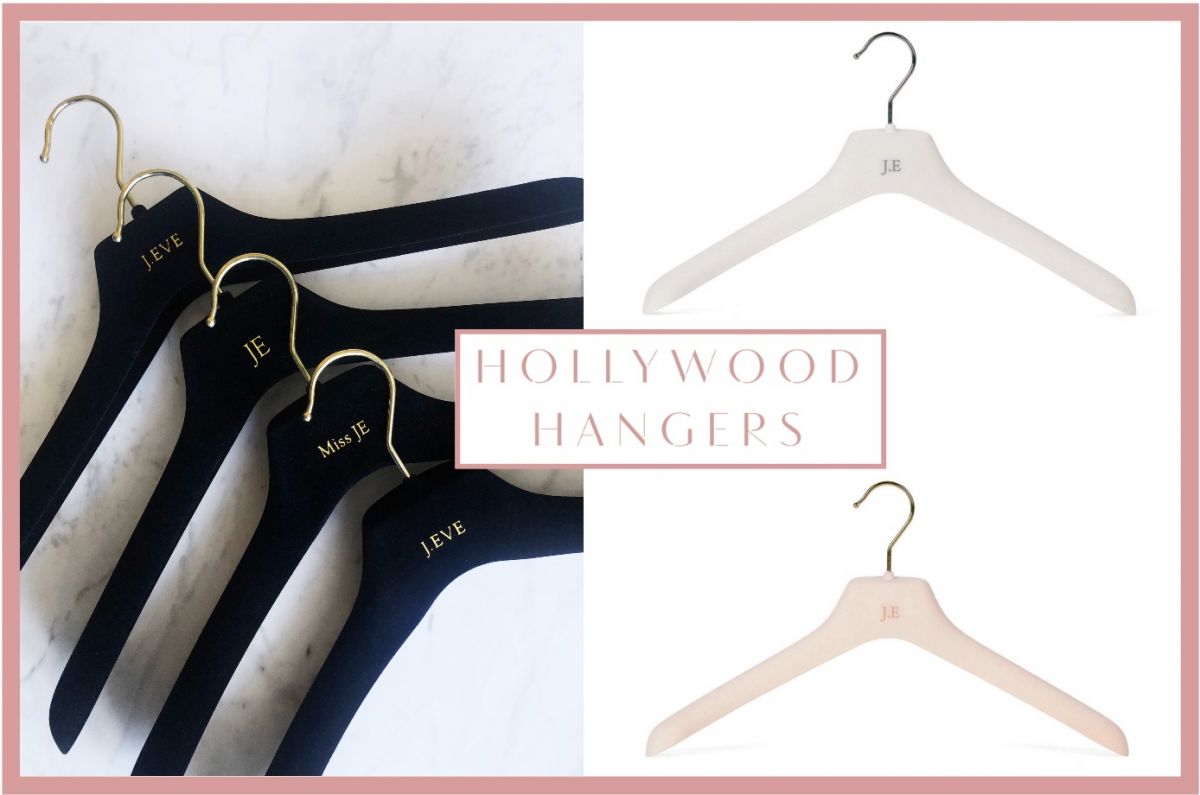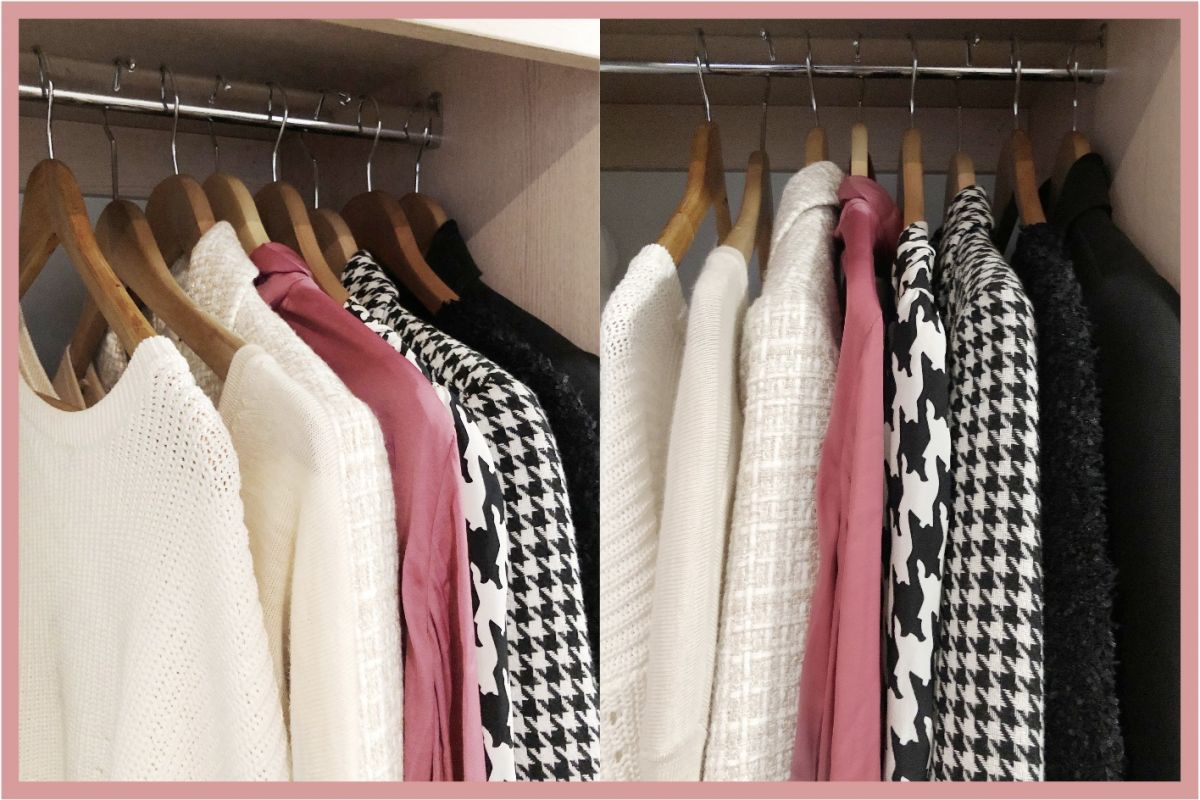 TIP- Turn pieces the other way around on the rack once you've worn them, so you can see which items you haven't worn yet.
Prepare your outfits the night/day/week before to give yourself more time in your mornings-
Just like meal prep for lunch boxes and dinners, try this easy fuss free hack with your outfits to make your mornings stress free and to free up more time.
I like to use Sundays as my day to plan out my outfits for the week so I know exactly what to wear. That way I can free up time in mornings in deciding what to wear.
What I like to do is check my diary for the week and work out what the occasions are eg; smart casual, work, casual etc. Then I check the weekly weather report and then put together the looks and group them on a rack.
To make things easier and to help you remember which outfit is for which day or occasion you can create tags or labels to put around the hangers like; MONDAY, TUESDAY etc… or MEETING OUTFIT, WEEKEND CASUAL LOOK.
Then you can steam/iron everything all at once if need be.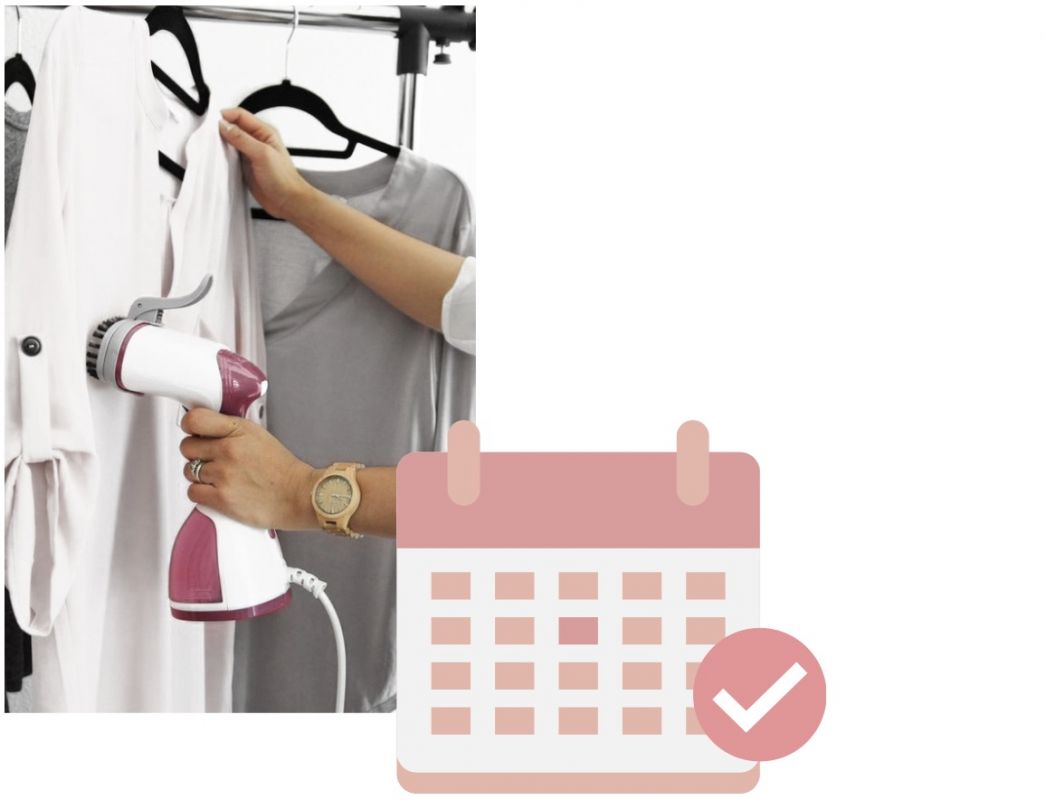 Take photos of your outfits, print them off and pin them to the pieces in your wardrobe to know what goes with what-
Again, choose an hour or two out of your week or month to create multiple outfit options and play around with different combinations to see what works together.
Once you are happy with the outfits you've created then take photos with your phone of them on, or flat laid, then print off and pin them to your pieces to help you remember to wear those combo's of which outfits you like.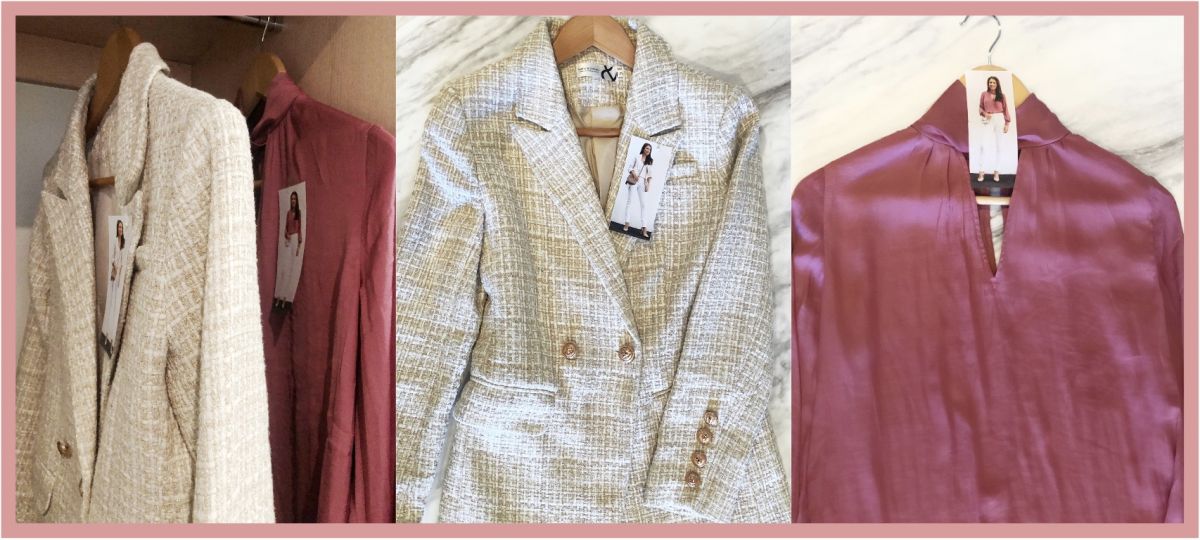 Use 'StyleBook' app to upload images of your wardrobe pieces to create your looks and then save to your phone or print them off-
This is the app I use to create style guides for my clients who are wanting the ultimate organised wardrobe to help them getting ready with 100's of looks for them to choose from.
To use this app yourself- You basically take photos of your pieces and upload the images to the app, edit out the backgrounds and then create the looks you want for each lifestyle occasion.
If you're time poor, this app is NOT for you as it takes up quite a lot of time to edit and create.
One of the amazing perks about stylebook is that you can add the outfits to your calendar so that you know what you've worn each day of the week so you don't double up, or wear the same thing twice to a meeting. Or prepare your outfit calendar each week so you don't have to stress about what you're wearing each day.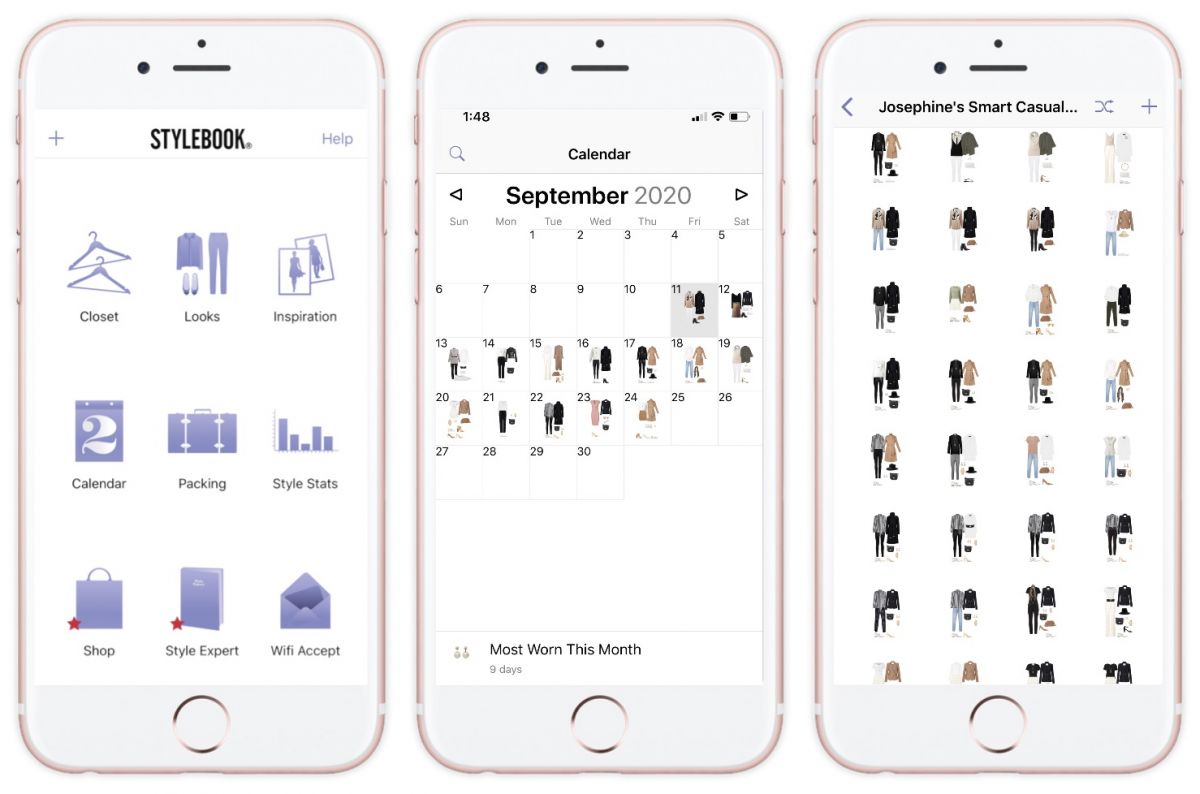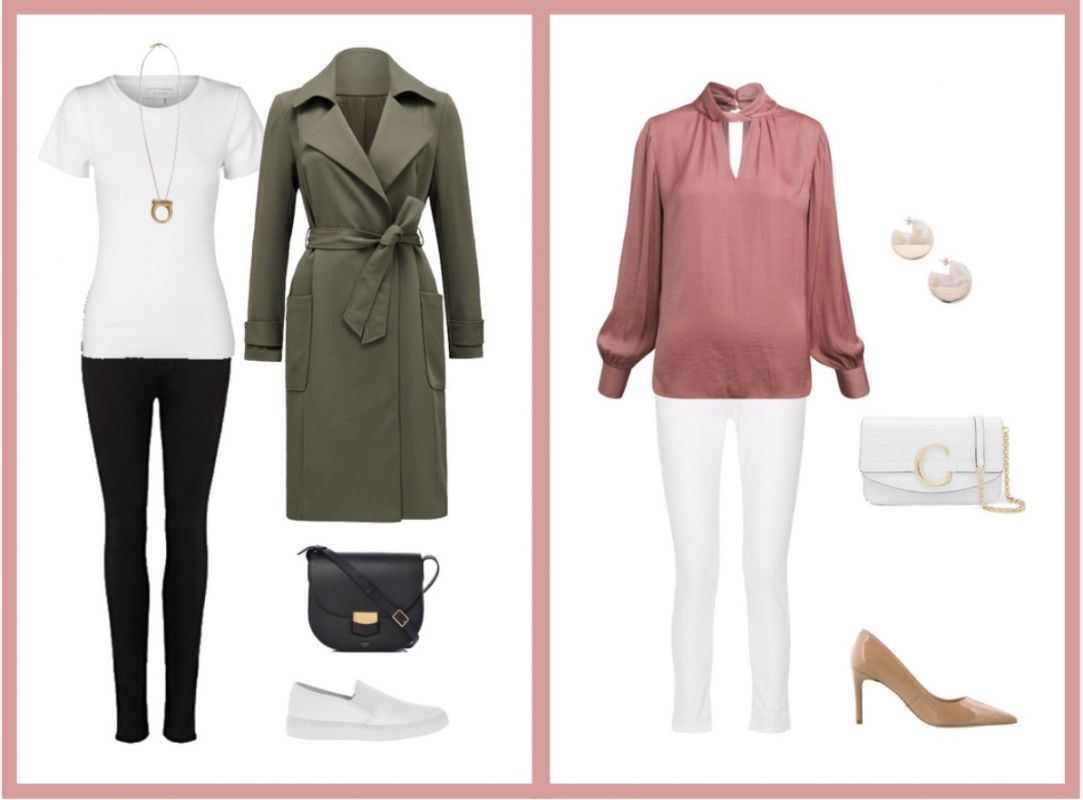 Above- Example of the StyleBook app and some of my outfit creations.
Still need help?
Having a wearable wardrobe full of different outfits that work for you in all areas is something that can be tricky to tackle on your own, so I highly recommend if you're still struggling, that you reach out, and I'm more than happy to have a 15 minute chat with you over the phone to discuss ways that we can help make it work for you!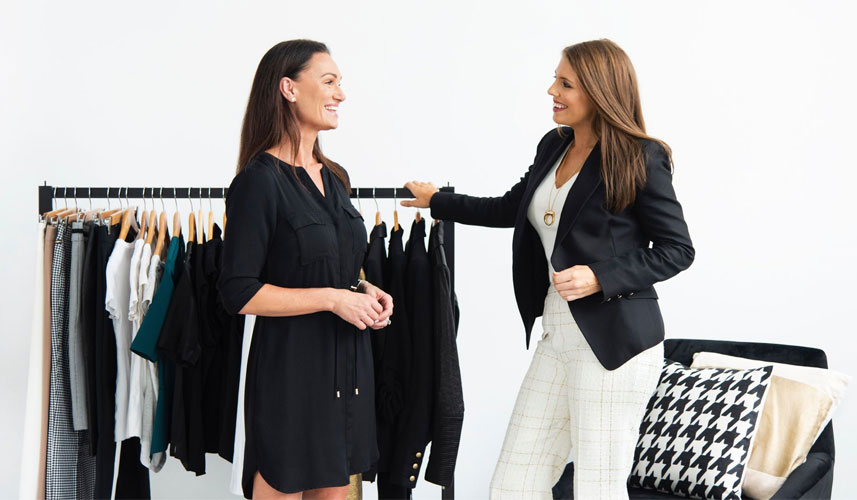 So if you want to nail your wardrobe and develop the confidence that you absolutely deserve, I'm here for you, and I'm cheering you on every step of the way...!