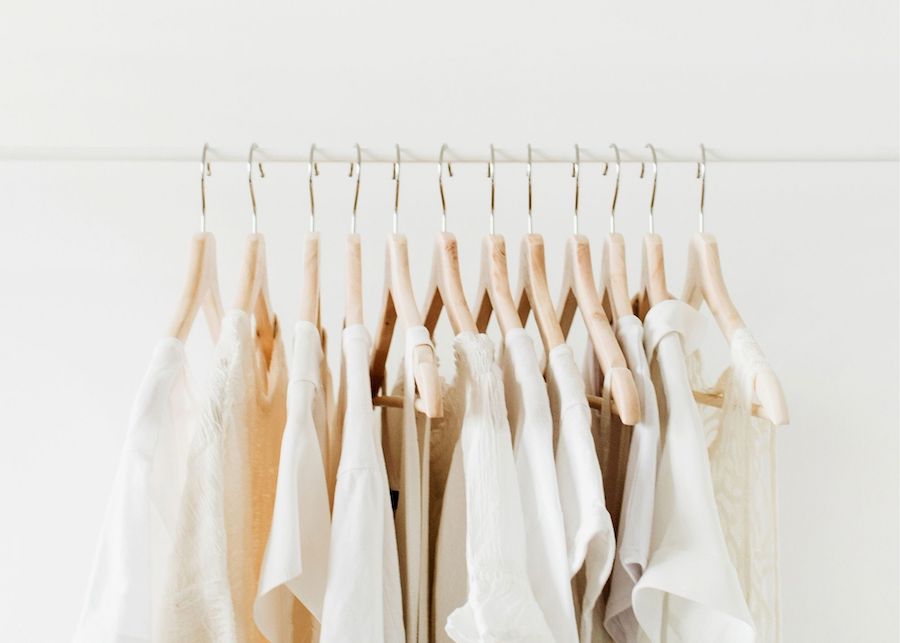 Have you ever bought an item and got excited about the idea of it, and then in reality you never wore it and still has it's tag on? And did you know that every 10 minutes, 6 tonnes of clothing ends up in Aussie landfill? 🤯
The fashion industry itself globally is the 2nd highest polluter after the oil and gas industry and contributes 1.2 billion tonnes of carbon toward greenhouse gas emissions every year. This amount of pollution is larger than international flights & shipping combined.😳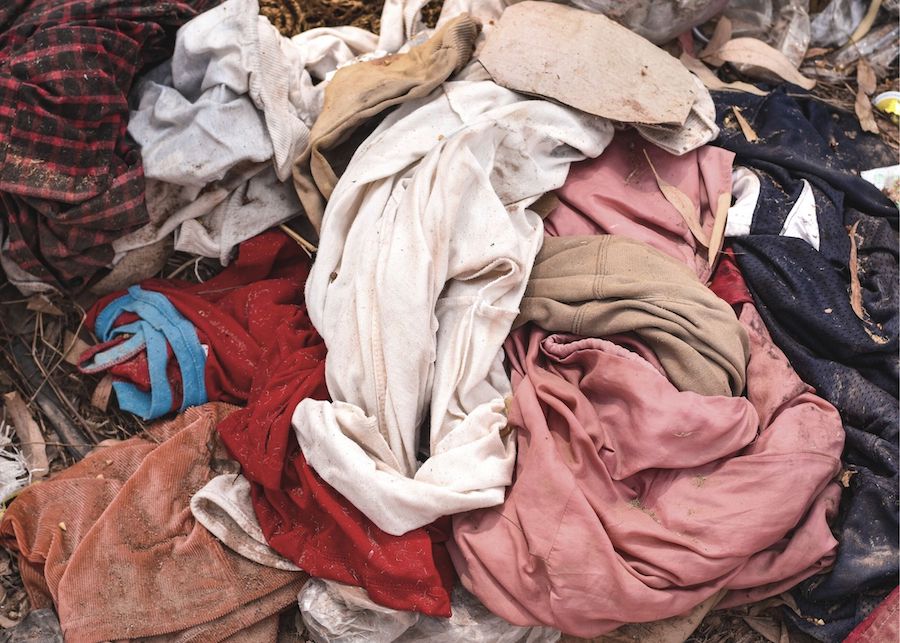 Unfortunately, it seems that environmental changes in fashion are only happening slowly, and at the end of the day that has a lot to do with the consumer.. aka.. 'us'.  What we choose to spend our money on and where we choose to spend it can either contribute to more waste OR to helping the environment.
The best way to be sustainable for the environment is to be mindful of sustainability when you are shopping.  By stopping spending on wasteful purchases (that don't get worn)  you ultimately take action to avoid having a negative impact on the environment.. all without hurting your wallet.
So here are my top 13 wardrobe sustainability tips to help save the environment & your wallet-
TIP 1- Let go of Fast Fashion Trends  FOMO-
Stop buying the latest 'trend' items just because you have seen them on other people. Instead opt for timeless styles that are less likely to date.
Generally if you like the idea of a garment or outfit, it means you appreciate it on other people, whereas if you think you 'should' like it, then it's the feeling that there's an outside force (aka social media or friends) influencing you to 'follow the crowd' or be like others to be 'stylish'.
If you see outfit images on Instagram or Pinterest of outfits that you absolutely LOVE then you know that the style or trend resonates with you.
However if you feel that the trend is only going to be a quick fly-by trend and an easily dated piece (Fluro trends & bucket hats for example! 😅) then you know to steer clear of these.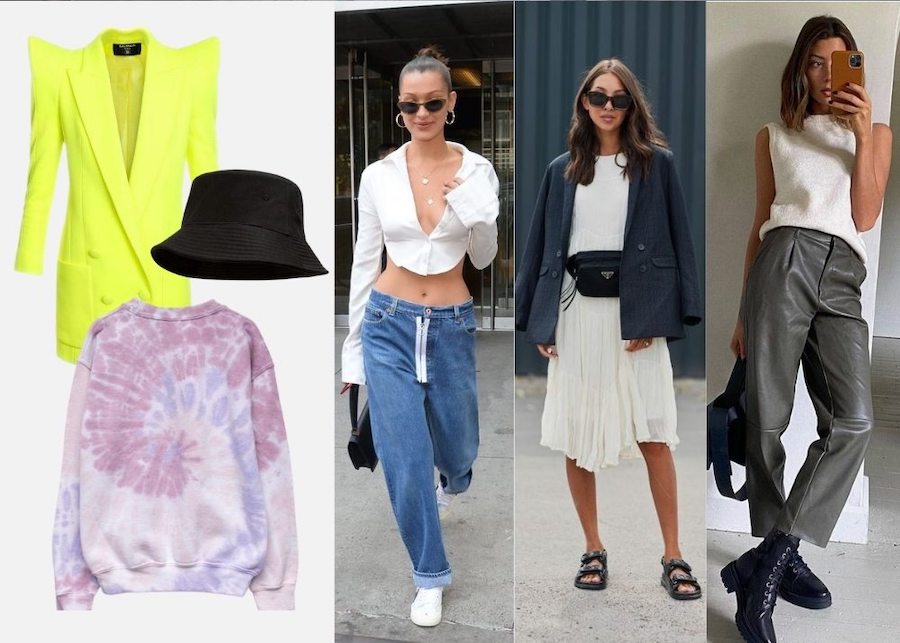 Here are just some of the trends that are better for a timeless wardrobe-
Seasonal Colour trends- only if they are the colours that you'll love wearing for a long time & that flatter you.
Tonal matching trend- The trend is all about styling similar colour hues, shades or tones together and then you can use these pieces as mix and match items to become timeless coloured items.
Neutrals trend- a mix of tans, nudes, sand, oatmeal, champagne, chocolate, browns and all shades in between. But only if they are the colours that you'll love wearing & suit you and don't wash you out.
Double denim- a denim jacket and a pair of jeans are always timeless staples, but avoid rips and acid wash.
Fabric trends- Lace, broderie, tweed etc.
Florals, stripes, polka dots and check prints- these are always going to be around and are a seasonal thing throughout the year.
TIP 2- Make a Shopping List Before You Shop-
Write a detailed and descriptive list of what items you need before your next shopping trip to help you avoid splashing out on random pieces that don't get worn. And make sure it's exactly what you want and need before it goes to check-out.
Which staples are you missing from your wardrobe?  Make a list!  Is it a black single breasted blazer that has a nicely cinched in waist? Or is it a pair of blue high waist skinny ankle length jeans that have stretch? These types of descriptive words will help you define exactly what you are needing and looking for.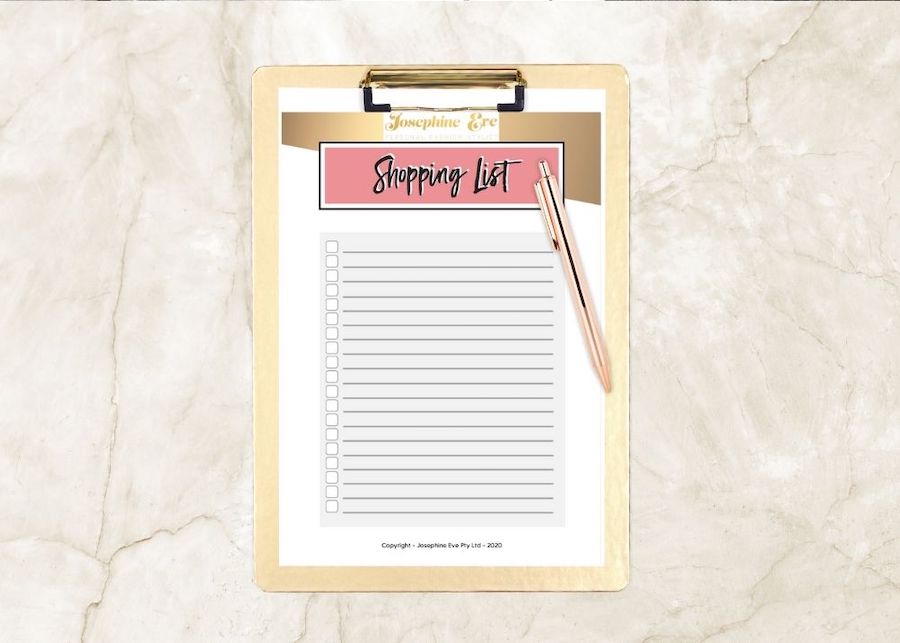 TIP 3- Could a few alterations rescue some items of clothing from your wardrobe?-
Go through your wardrobe and look at 'saving' some of the pieces you haven't worn because they don't quite fit properly.
Maybe they need alteration like the length of a hem? It could be a pair of pants that tapers in too low on the ankle or a super long top or dress that drowns your vertical proportions? A simple fix of the hem makes all the difference, trust me I've helped many clients to rescue unworn items from their own wardrobes – just a few simple alterations and voila 💁‍♀️.
If there is an item that you own and you adore the cut or style but the colour has faded, is stained or maybe just doesn't suit you try dying the garment to a more suitable, wearable colour eg; black or navy.
It often helps to get a second opinion on how to wear your unworn items by someone familiar with alterations and adjustments to clothing.
TIP 4- Donate your pieces you no longer love or wear to charity-
Donating your pieces to charity is one way that can really help within your own community whilst also doing your part for the environment.
Here are a list of charities you can donate your items to:
👩‍💼 Dress For Success- They style the less fortunate women to help them dress for job interviews and new job positions. Be mindful that you will need to drop the items off to their Marrickville NSW location only and have clear instructions on their site about what they accept and don't accept.
https://sydney.dressforsuccess.org
♻️ Clothing Clean-up- A free clothing collection service, where you simply book a time and your address to collect from. With the donated clothes, they clothe people in 3rd world countries.
https://clothingcleanup.com.au
🛑 Salvation Army- Another great charity to donate your clothes to. Drop off to their store locations below-
https://salvos.org.au/donate/clothing-and-goods/
💙 St Vincent's De Paul Society- St Vinnies are a great charity to donate your clothes to. Find your closest clothing bin or store to drop off to via the link below-
https://www.vinnies.org.au/page/Shops/NSW/Donation_Bin_Locations/

TIP 5- Be mindfully & consciously aware of emotional spending-
Next time you shop in store or online, take a breather if you feel that you're emotional, stressed, overwhelmed, anxious, upset, feeling the need to gain control, or filling a void and come back to it another time when you are in a better state.
Being present, mindful and consciously aware of when those feelings start to arise will help you take a step back from spontaneous purchases. Take a screen shot online or take a photo in the change room and come back to it a week later to give yourself a 'cooling off period'.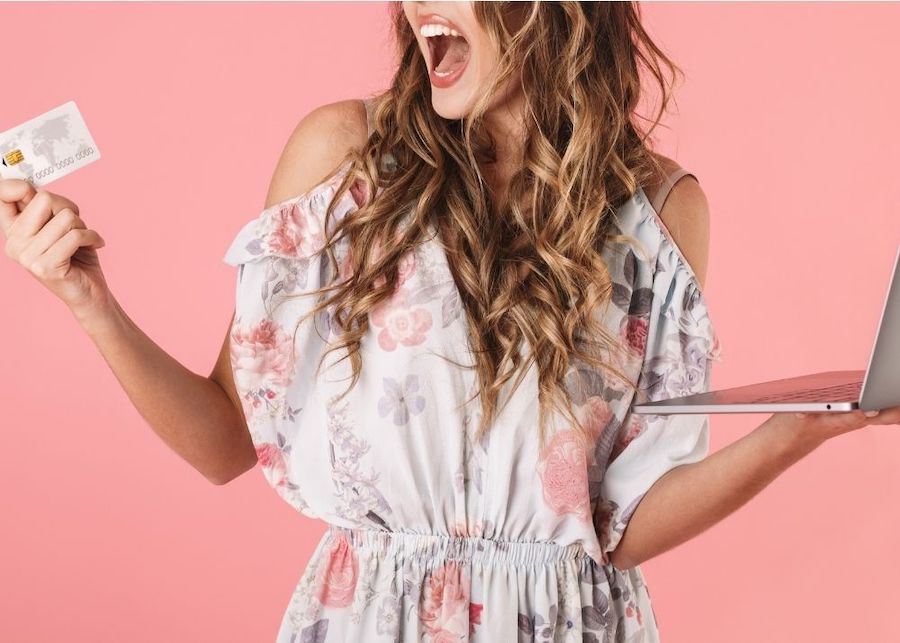 TIP 6- Stop accepting unnecessary hand me downs or clothing gifts from friends & family-
By accepting these hand me downs or clothing and accessory gifts that you don't like or want, it's only adding to the waste when these items could go to a better home.  Instead of gifts, ask your loved ones to buy you a voucher (or better still – give them a list so they buy you exactly what you want!) for Birthdays and Christmas.  It's also a good idea to have a no clothing and accessories present buying policy 😅
Clothes swapping can be a good way to be more sustainable, however ONLY if the clothing actually suits your style and needs etc and are items you'll actually love and wear.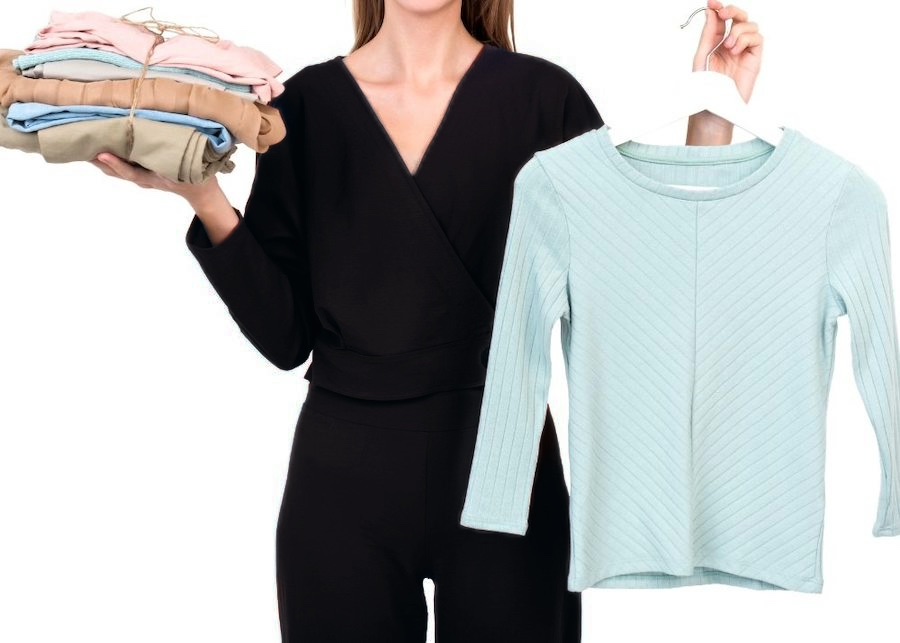 TIP 7- Take care of your garments and helping them to last longer-
Looking after your garments will help you to be able to wear your pieces longer. Eg; cold hand wash, delicate cycles, washing with care, washing with more sustainable less harmful detergents, and letting drying naturally as opposed to using the dryer as it can shrink your pieces and wear your pieces out quicker and uses up more energy anyway.  This level of care will help your staples eg; t-shirts and shirts to last a lot longer.
Dry cleaners also use a lot of harsh chemicals plus they cost you more, so make sure you are doing your laundry at home. For delicate pieces I always cold handwash or very delicate cold cycle inside out and has always worked well for me.
A tip for jeans – avoid buying ripped denim – they won't last as long.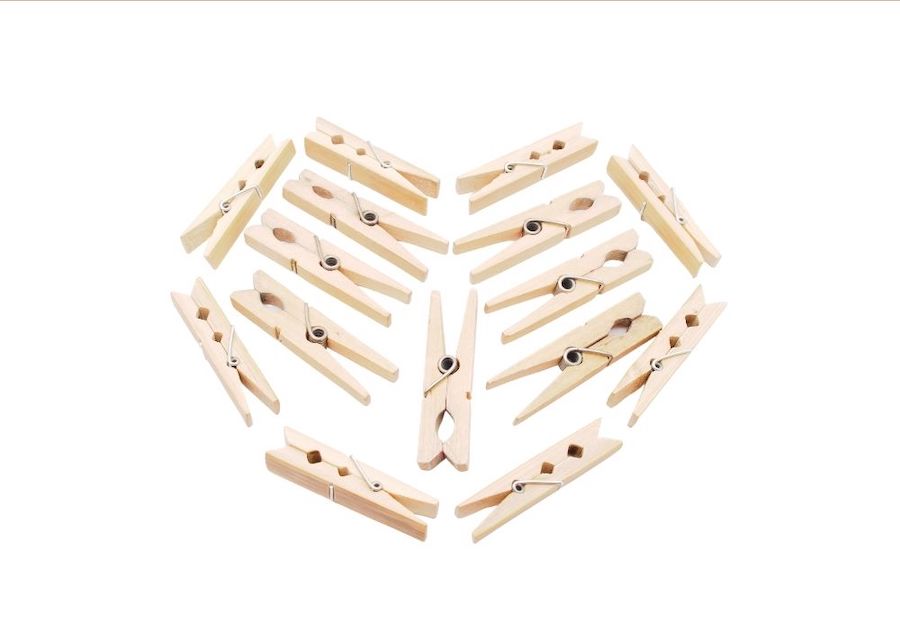 TIP 8- Instead of buying brand new designer pieces, shop second hand or sell any unwanted designer items-
OpShop, the markets, consignment store for those second hand luxe items instead of buying brand new eg; Zimmermann, designer bags. I bought my Celine bag from Fashionphile in almost brand new condition! A great way to sell or buy second hand or next-to-new designer items is to jump on to these platforms and try your luck-
Facebook Groups- High End, Marketplace, BuySwapSell
Kirribilli Markets or Glebe Markets (in Sydney)
Carousell
De-Pop
Designer Consignment stores local to you. Try https://Revivre.com.au in Double Bay
Fashionphile (designer bags and accessories)
Modsie
Vestaire Collective
Blue Spinach
TIP 9- Try to support ethical brands & designers if possible-
Supporting local, ethical brands that follow good practises including staff support, minimum wage salary, pollution reduction programs, and a higher standard of sustainable practises are some of the factors to consider when buying from a brand. Try to avoid the high street fast fashion as nice and cheap it can be, but unfortunately high street fashion brands like H&M, TopShop, Boohoo etc… are some of the biggest polluters.
Here is a list of the most sustainable and ethical fashion brands with a good rating:
All birds- sneakers
Arnhem
Adidas
Arnsdorf
Balenciaga
Banana Republic
Bianca Spender
Bon
Bottega Veneta
Converse
Crossroads
Elk
Ever lane
Gabriela Hearst
Ginger & smart
Gucci
Gstar raw
Harlow (size 12-26)
Human Green (recycled sneakers)
Icebreaker
JBrand
Kitx
Kowtow
Leonard st
Millers
Nimble active wear
Northface
Nobody denim
Nelson made- Shoes
Nike
Outland denim
Puma
Reformation
Reebok
Saint Laurent
Spell the label
Tigerlily
Timberland
Veja
Head to GoodOnYou- Directory to look up brands to see their rating of ethicalness and sustainability-
https://directory.goodonyou.eco/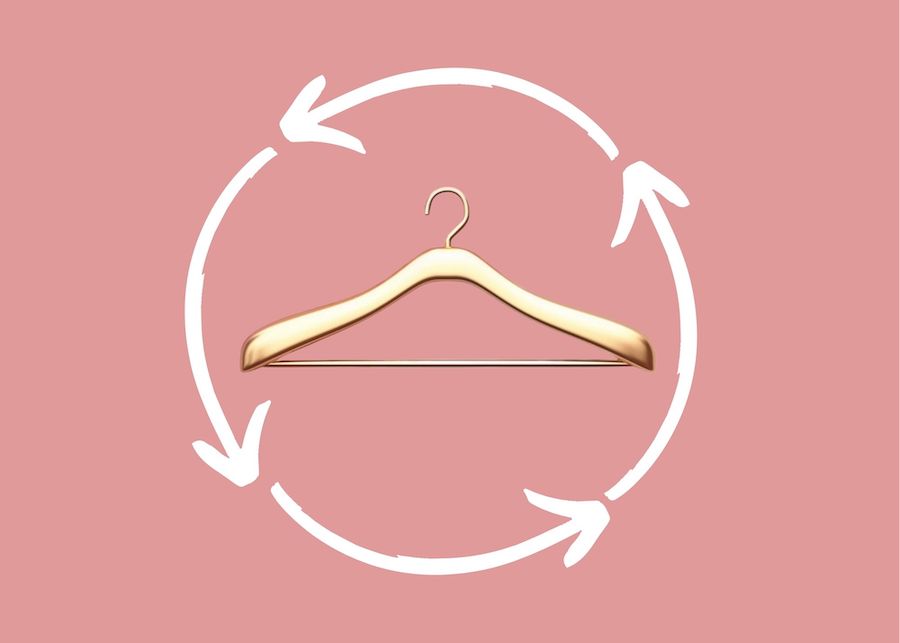 TIP 10- Choose natural or recycled clothing fabrics-
Natural fibres are generally better for the environment; Cotton, wool, linen, and leather for shoes and bags are good options. Or alternatively try recycled fibres.
Recycled cotton
Organic cotton
Organic linen
Bamboo
Hemp
Denim- but avoid acid wash jeans as they are often created using toxic chemicals.
Wool & Cashmere- higher emissions cultivating wool than plant based but are better than man made fabrics.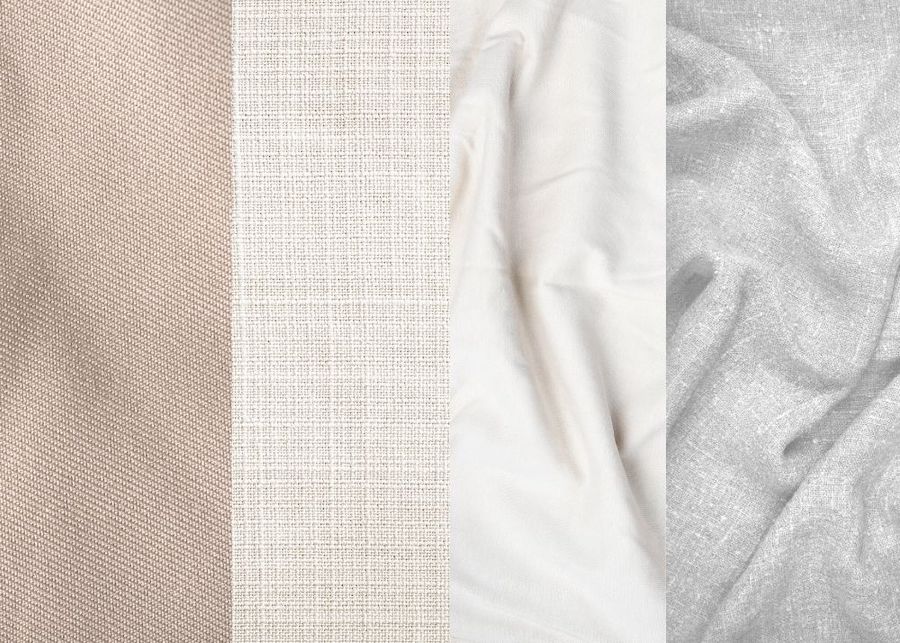 Futuristic & innovative man made fabrics-
Tencil- created by dissolving wood pulp
Piñatex- vegan leather alternative made from cellulose fibres extracted from Pineapple leaves
Econyl- is recycled synthetic products
Qmonos- made from spider silk which is tougher than steel. No spiders are farmed or harmed in the manufacturing process, and Qmonos is more sustainable and ethical alternative to silk and nylon.
Fabrics to avoid-
Sequins
Nylon
Arylic
Polyester
Spandex and Lycra
Polyamide
Polyurethane
TIP 11- Buy quality over quantity-
When you invest in the right items that are made from quality fabrics and are constructed well, they last longer and you'll get more wear out of them than pieces that are of lesser quality.
A great example of this is denim.  A great quality pair of denim jeans will last you years, however cheap alternatives will need replacing each season or year if you are lucky.  Adding to landfill and costing you more in the long run.
I absolutely love wardrobe staples simply for the fact that they last longer and you'll get more wear out of them as you are ultimately able to create more mix and match options. I always suggest that the item you want to purchase needs to be styled with at least 3 different outfit combinations you'll actually wear and love before it makes it makes the cut.
Or sometimes it doesn't always have to be a wardrobe staple for it to be versatile, it could be a really great top in your favourite colour that will go with lots of your bottom colours or a smart casual dress in your favourite print and it styles with all your staple layers and accessories to dress the outfit up and down effortlessly.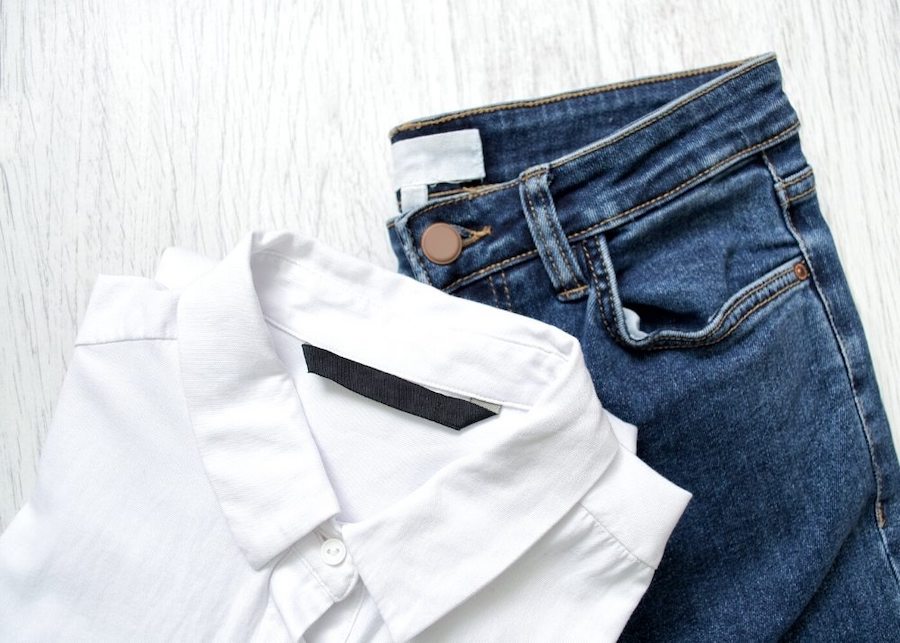 TIP 12- Rent or hire outfits for your special occasions –
We are all guilty of buying a dress for a special occasion, and then never wearing it again 🤦🏽‍♀️  So, for those one off events and occasions try a business such as GlamCorner – an online platform for renting designer dresses, so you can look fabulous for your special occasion.. without the hefty price tag.
GlamCorner also do a monthly membership called 'GlamCorner Premium'.  Each month they send you a pack of everyday clothing, this is a great sustainable way of bringing variety to your wardrobe purchasing multiple outfits each month.
Such a great initiative and it's so much better for the environment. This is also a great membership for you if you love wearing the latest trend pieces!  Hire the trend when it is in season and send it back when you are done – that way you're not wasting money or clothes.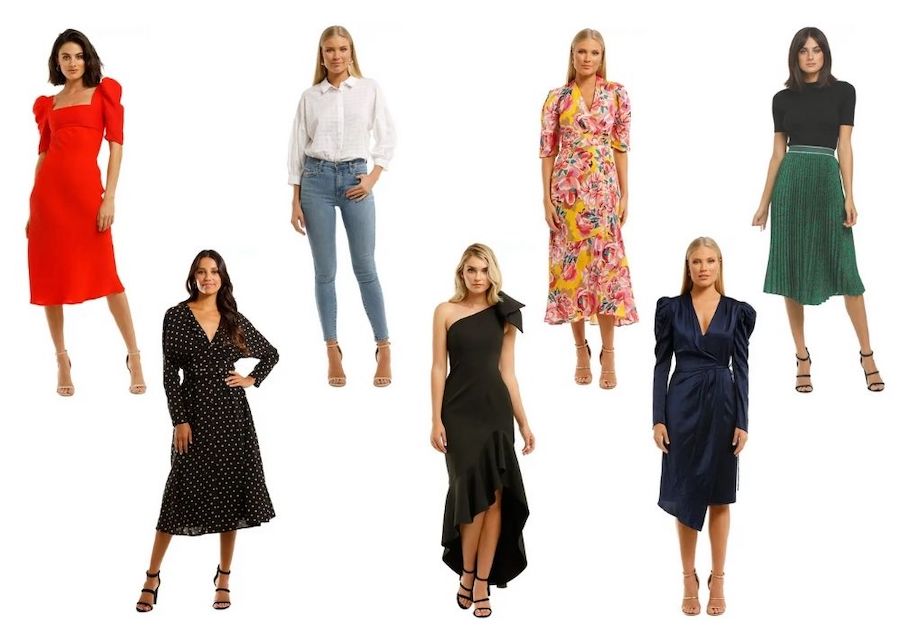 TIP 13- Educate yourself on what works for your shape, style and lifestyle-
Whether that be researching your shape online, doing an online course it see what styles are best for you, or hiring a stylist, like myself, to help you figure out what not only what styles suit you but also what makes you feel confident, stylish and comfortable,
I can help you to change the way you spend your money on clothing each year, giving you tailored advice and suggestions not only for your current wardrobe needs but also for all clothing shopping going forward.  My goal is to leave my clients confident and capable in making in the right choices, for themselves and also to help avoid more clothing wastage to make a positive impact on the environment.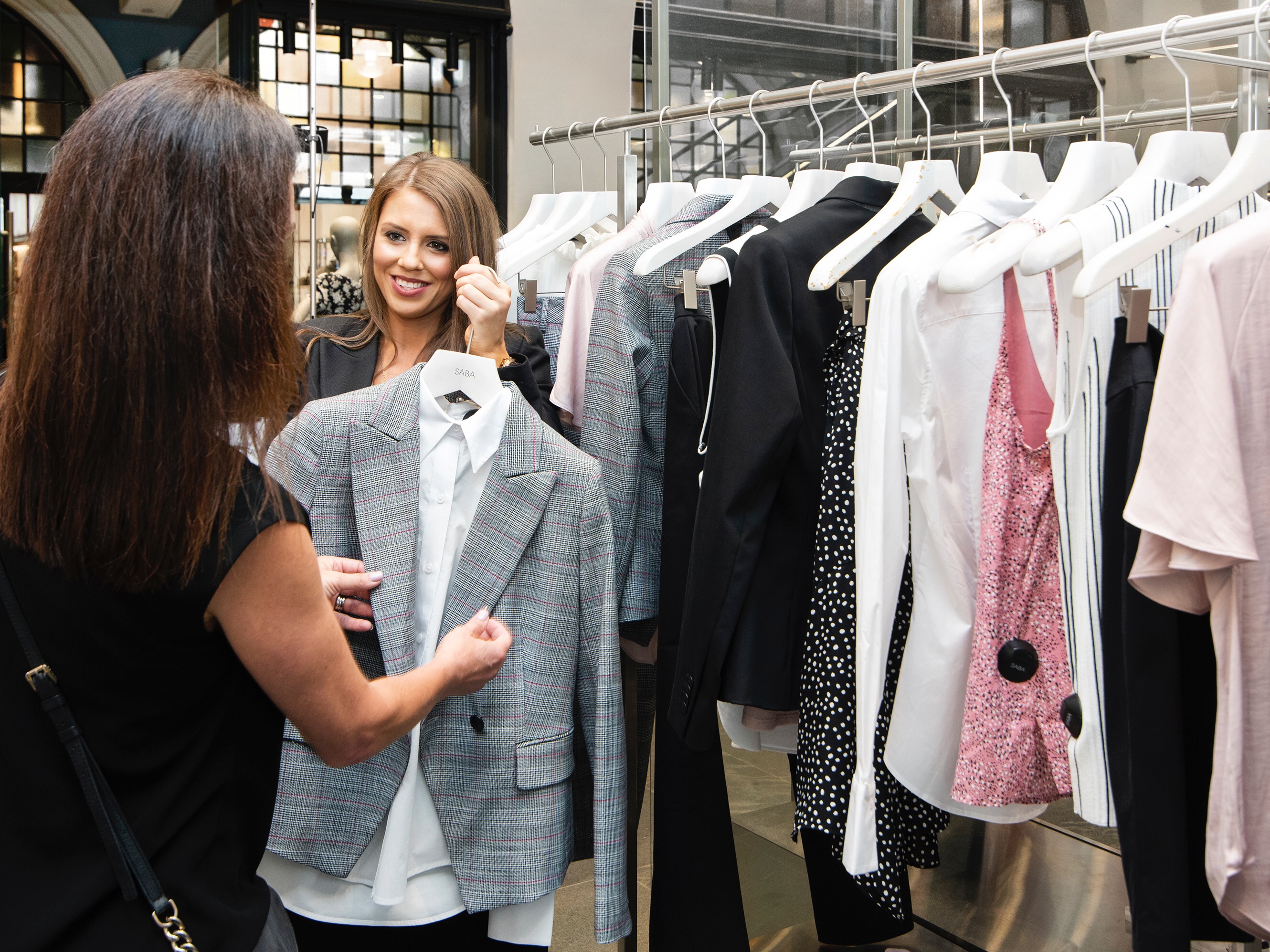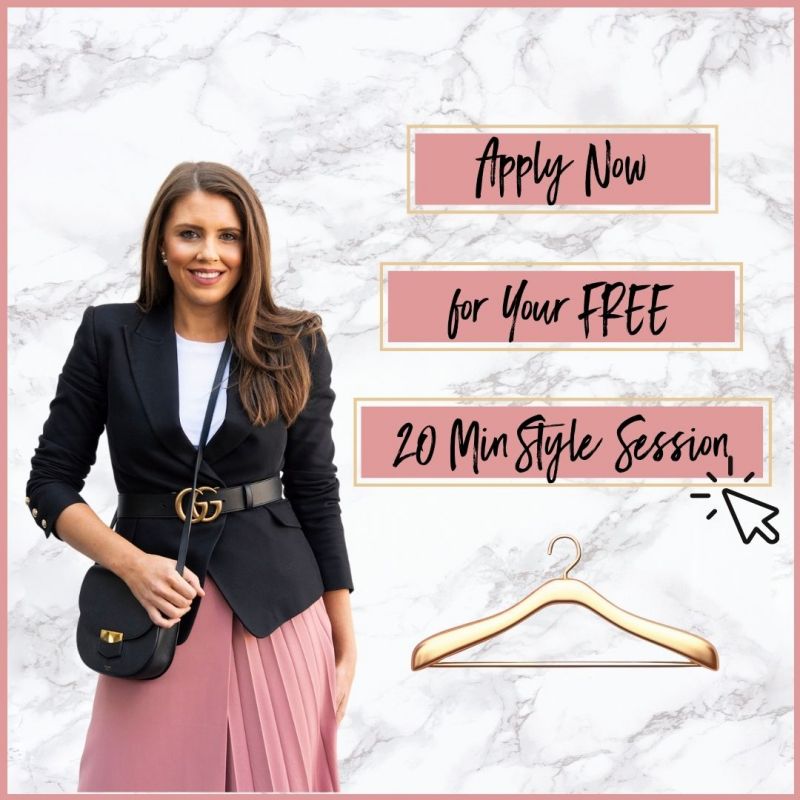 If you feel like you could benefit from a styling experience, I am offering the chance to apply now for a FREE Style Session with me and if you're successful, you will experience an empowering 20-minute style coaching call via Zoom, which will deliver you insider steps to transforming your confidence and your wardrobe.
What you'll learn in this 20-minute session:
– Your current style rut and how to break through it
– 6 fundamental steps to creating your dream wardrobe
– 3 key style tips you can implement right now
Plus I'll introduce you to my styling packages to see whether you are the right fit for an empowering styling experience.
So if you want to nail your wardrobe and develop the confidence that you absolutely deserve, I'm here for you, and I'm cheering you on every step of the way...!